Continental Has Been Advancing Innovation in Agriculture for 150 Years
As a rubber specialist, Continental has developed central components for agricultural machinery and works together with the world's leading manufacturers
Today, the technology company combines its rubber and software expertise to devise smart farming solutions
The steadily growing world population makes the agricultural sector increasingly significant
Hanover, Germany, October 5, 2021. Old farmsteads, grazing cows and chugging tractors – these are the images that spring to many people's minds when it comes to agriculture. But even in the past, this rural idyll was no reflection of reality. 150 years ago, agriculture essentially meant tough physical work. Today, modern, high-performance agricultural technology is indispensable in the efforts to feed a steadily growing world population. Since its foundation in 1871, technology company Continental has helped shape the development of agriculture with numerous innovations in rubber, plastic, sensor technology and electronics – from hoof buffers for horses through to autonomous field robots.
Agriculture – a Key Industry with a Future
There are ever more of us: The United Nations (UN) forecasts that the world population will grow to 10 billion by 2050 and even reach 11.2 billion by 2100. By way of comparison, when Continental was founded in Hanover in 1871, the figure was just over 1.3 billion according to the statistics portal statista. In view of these figures, it becomes clear how important modern and efficient agriculture really is in terms of producing food for the growing world population.
Continental has been contributing to innovative agricultural technology for 150 years, making processes more productive, sustainable, hygienic and safer. "Our company's cross-industry expertise represents an excellent foundation for flexibly and rapidly developing new and tailor-made ideas. Continental has and will continue to play a pioneering role in the modernization of agriculture, also as an experienced and reliable partner in the transformation toward Farm 2030," says Mario Branco, who is in charge of the Business Development for Off-Highway Applications business unit at Continental. "It all began with motorization and today extends to digitalization and automation, which is associated with a substantial increase in productivity and crop yields."
Rubber Proves an All-Rounder from Early Days
But let us first turn back to 1871, back to the roots. At the time, rubber was a material of the future, which the Continental engineers quickly mastered and with which they developed ever more sophisticated solutions. After beginning with raincoats, hot water bottles or bicycle and horse carriage tires, the applications became increasingly complex, including surgical and technical items. Soon, rubber products for agriculture were also added to the portfolio. Hoof buffers for improving the mobility of horses and for preventing them from slipping on ice were produced from 1875 onward. In all probability, this was the product that brought the horse into the Continental logo. The buffers were followed by knee guards for field workers and finally milk can rings, which enabled the airtight sealing of milk cans for the first time. This meant that milk could be stored longer without going bad – an important contribution to food hygiene.
In 1928, the first tractors with Continental pneumatic tires rolled onto the fields. At the same time, Hanomag launched its legendary RD 28 tractor in Hanover. From 1930 onward, Continental produced special drive belts that were ideal for use in agricultural machinery owing to their low weight, lengths of several meters and enormous flexibility. Back then, steep-angle conveyor belts helped with the grain harvest. Four men took around a week to harvest one hectare of wheat, with a yield of around 2.3 metric tons per hectare. A modern combine harvester now covers the same area in half an hour – with a yield of 3.5 metric tons per hectare.
Continental Makes Agricultural Machinery Safer and More Efficient
In the wake of World War II, Continental introduced many more innovations for agricultural machinery onto the market. This was no coincidence, because with the tractor boom, engine power finally replaced horses and other draft animals. The number of tractors increased from just under 140,000 in 1950 to more than a million in 1963. In addition to drive technology, the main focus was on efficiency and industrial safety. Examples here include the Multiflex V-belts and special-purpose hoses for threshing machines, drive belts in pumps, saws and small machines, as well as flexible tank and filling hoses. Greater comfort when driving and working was also achieved through tailor-made rubber mounting solutions, which effectively damped vibrations, provided noise insulation and reduced stresses. Today, Continental supplies belts, hoses, air springs and bearing elements to world-leading manufacturers like AGCO/Fendt and Claas. After all, the agricultural technology market has long been internationalized. Incidentally: Manufacturers of agricultural machinery also use Continental developments in advanced driver assistance systems and the vital connectivity technology used to stay in touch with the world outside of the cab.
Special Drive Belt Range for the Agricultural Sector
The technology company's portfolio now includes its own series of drive belts for agricultural applications. "Drive belts from the Agridur product group ensure extremely reliable power transmission in agricultural machinery thanks to their smooth running properties – even in harsh conditions with dirt, dust and moisture. Our special drive belts also help to noticeably reduce maintenance costs," explains Rolf Marwede, who heads the Polyurethane Belt business unit at Continental. He has been involved with agriculture for decades and grew up on his parents' farm. "If I compare the agricultural technology of 50 or 60 years ago with today, it's come a long way. It's great to see that our products have enabled greater safety and productivity."
Surfaces Made of Robust Materials
Continental also supplied components for crawler tracks such as chain tracks, bearings and drive wheels back in the 1950s. Drive belts, hoses, conveyor belts and surface materials are now all part of the broad agricultural portfolio. Surfaces in the driver's cabs of tractors and harvesters, for instance, are continuously being further developed for rough field work. Extreme temperatures, dust, dirt and humidity damage surfaces; add to this the long seasonal working hours and corresponding high material stress levels. The optimized PVC-based surfaces are dirt-repellent, easy-to-clean, durable, as well as scratch and abrasion-resistant.
Smart Solutions for Agriculture 4.0
"Today, mechanization and motorization are being followed by digitalization in agriculture. Everyone is talking about smart farming – and it's no coincidence that we call intelligent agriculture the nutrient for the field of the future," says Branco. "Our developments for this industry therefore also go well beyond the current megatrends. We always want to set new standards – and systematically drive forward our ideas for transformation." Continental's smart belt shows how sensor technology and intelligent data systems can be integrated into drive belts to ensure a both efficient and environmentally sound harvesting and work process. Predictive maintenance and condition monitoring – concepts such as these are already a reality today. Through continuous monitoring, sensors in the belt ensure that potential faults are detected before they occur. The digital belt concept helps prevent unscheduled agricultural machinery idle times and consequently reduces costs.
Drone and Robot Technology as Future Applications
Continental today also manufactures components for drones and develops robots that are used in the field. Systems of this kind are equipped with various sensor and camera applications: LIDAR, for example, measures distances to a target based on the transmission duration of one or multiple laser pulses. 3D Flash LIDAR vehicle surroundings sensors could also be used in drones to collect extensive data on the condition of the fields and crops. Moreover, Continental is developing concepts for robots that operate autonomously in the field and use the appropriate attachments to monitor plant growth, carry out weeding and dispense seeds and fertilizer in a targeted manner, thus contributing to greater ecology and sustainability. Automation, telematics solutions, secure data transfer and efficiently controlled material flows will enable operators of agricultural machinery to individually configure their inventory and adapt it to specific challenges.
Into the Next 150 Years With Rubber and Smart Solutions
These new concepts will drive various Continental group sectors forward at the same time. And yet – even in light of the digital revolution, classic rubber remains just as modern as it was in 1871. Without it, little is possible with regard to agricultural machinery and tractors – whether in conjunction with intelligent sensors or as conventional rubber components. Continental has been using this flexible and innovative material from the very outset – for 150 years.
Contact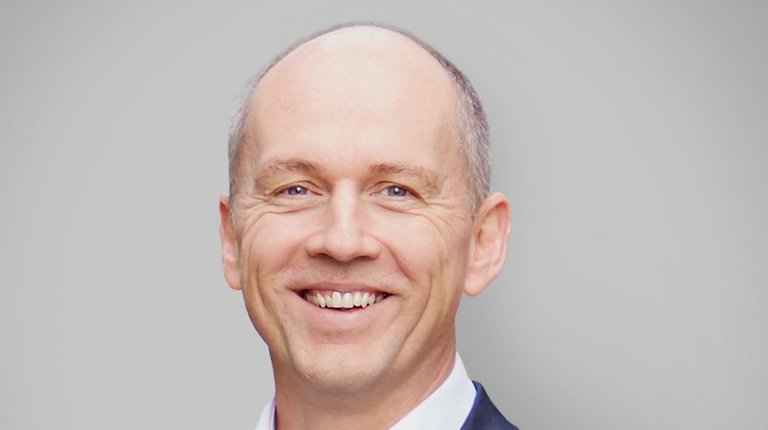 Wolfgang Reinert
Head of External Communications