Press Release
September 16, 2014
Effective networking: VDO presents innovative tablet solution for checking digital tachographs
The new DTCO Workshop Tablet from Continental's VDO brand combines a range of inspection functions
The tablet solution will replace the existing Compact Test Computer CTC II
Market launch planned for summer 2015
Frankfurt, 16th September 2014. With its DTCO Workshop Tablet, VDO is introducing an innovative, user-friendly solution that considerably simplifies the regular inspection of digital tachographs (DTCO) as required by law. Thanks to its efficient processes, the tablet saves time in day-to-day workshop activities and is easy to handle during the inspection process. From vehicle acceptance using checklists and the calibration of tachographs through to the printing of test certificates, the DTCO Workshop Tablet combines all the major functions in a single unit. The necessary data can be entered and processed quickly and easily at the robust touchscreen display. The device also possesses an integrated ChipCard-reader and wireless Bluetooth access to the vehicle interface at the control device as well as to the roller dynamometers in the workshop.
Currently, workshops use VDO's longstanding and reliable Compact TestComputer CTC II to record the test data when inspecting digital tachographs. To document and archive the data via a workshop key, workshops also use DTCO Workshop Report. "With the new DTCO Workshop Tablet, we are now offering fully networked tachograph inspection. Our new tablet replaces the CTC II and DTCO Workshop Report," says Dr. Michael Ruf, Head of the Business Unit Commercial Vehicles & Aftermarket at Continental. "In this way, we are making the inspection process considerably more efficient and equipping our partner workshops for the future." The market launch of the Continental tablet solution is planned for one year from now.
Two basic tachograph variants to cover all vehicle variants
Another advantage of the new development is that the tablet can be used to adapt the retrofit versions of VDO's digital tachographs to the vehicle architecture. As a result, service workshops can cover the whole range of possible vehicle variants with a maximum of only two basic tachograph variants. Up-to-date vehicle data records and software updates for the tachographs are available to workshops at all times via the VDO EXTRANET Web portal.
Workshop app for the service sector
VDO is also supplying a helpful tool for everyday workshop activities in the form of the DTCO Workshop App. Using the Bluetooth interface, DTCO SmartLink, all authorized workshops can access this smartphone app which provides service technicians with an easy way to identify relevant data for vehicle acceptance and tachograph inspection before starting work. For vehicle owners and drivers, the app also makes it a simple task to set customer-specific parameters and perform device tests and simulations in the vehicle when it is handed over. "Smartphone applications have enormous potential. With the new app – in the same way as with all of Continental's other software solutions – we are helping workshops to take advantage of this potential," concludes Ruf.
Contact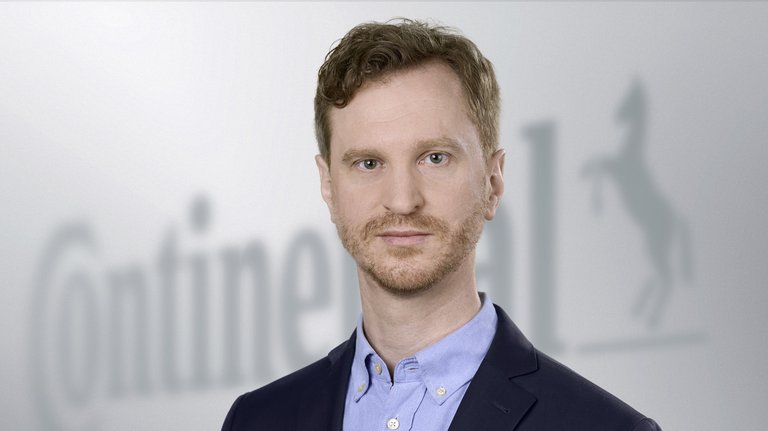 Oliver Heil
Media Spokesperson Smart Mobility