Press Release
November 27, 2014
Continental opens its New Research and Development Extension Building in Singapore
Total capital investment of S$29.7 million (EUR 18.3 million)
Further significant milestone of its growth in Singapore
Singapore, November 27, 2014. Continental, a leading international automotive supplier, tire manufacturer and industry partner has opened a new extension building to expand its R&D capabilities in Singapore. With a total capital investment of S$29.7 million (EUR 18.3 million), the extension aims to meet the demand of growing engineering requirements in view of Continental's worldwide business expansion and the growth of the automobile industry in Asia.
Continental is currently one of the best positioned automotive suppliers and industry partners in the world. In Asia the company operates 29 R&D centers. Already in operation as a Continental subsidiary since 2007, Continental Automotive Singapore Pte Ltd is one of the company's three largest Asian R&D centers. "We want to grow stronger in Asia and have increased our sales in Asia to approximately €6.4 billion in 2013. The Interior division is constantly striving to increase sales in Asia. The opening of our new, large-scale development site in Singapore is a clear sign of our commitment to local development and production in Asia. The extension of our R&D center in Singapore strongly supports Continental's growth strategy in Asia," highlighted Eelco Spoelder, Head of Business Unit Instrumentation & Driver HMI and Chairman of the Board of Continental Automotive Singapore Pte Ltd.
"Continental's expansion is testament to Singapore's talented engineering workforce and conducive business environment. We are pleased that Singapore continues to be an ideal location for Continental to develop new products and systems for Asia and beyond. " said Mr. Lim Kok Kiang, Assistant Managing Director of the Singapore Economic Development Board.
The new extension building accommodates around 450 employees and provides a total floor space of 5,000 square meters.
The number of Continental's employees in Singapore has grown from about 650 in July 2012 to more than 900 today. Great progress has been evident with the significant increase in workforce just over a span of two years. With this aggressive extension plan, we commit to use local knowledge, in collaboration with our international teams, to serve customers globally and aim to offer innovative, intelligent and sustainable solutions. We will continue to grow in manpower and technical competence to more than 1300 employees within the next few years" said Mr. Lo Kien Foh, Managing Director of Continental Singapore Pte Ltd.
Continental Automotive Singapore's new extension building will house R&D and administrative offices from four Business Units of the Interior Division, namely Instrumentation & Driver HMI, Infotainment and Connectivity, Body and Security and Commercial Vehicles and Aftermarket, as well as ContiTech and the Tires Division.
Contact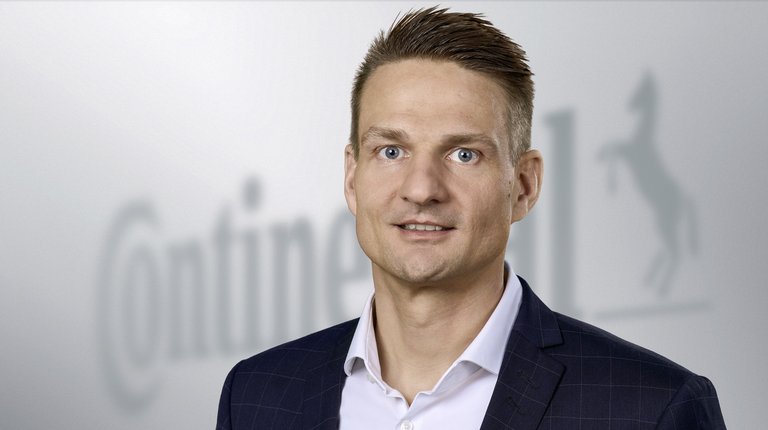 Sebastian Fillenberg
Head of Content, Media Spokesperson and Topic Manager Architecture and Networking