Press Release
August 16, 2017
Continental Develops Digital Communication Platform for Drivers and Fleets
CB Radio 2.0: VoicR app enhances networking, enables better information and safer driving through digitalizing citizen band's radio technology
Smart solution for different devices meets the demands of drivers, OEMs and fleet operators and impresses with intuitive handling
New digital communication software will be integrated into Zonar Connect tablet for commercial vehicles to support drivers and fleet managers
Frankfurt / Wetzlar, August 16, 2017. With the VoicR application, the technology company Continental creates a new software to enhance communication especially for drivers and fleets. Users record short voice messages and send them to persons nearby or to users all over the world. As known from the analog CB radio, VoicR uses predefined public channels as well as personalized channels. This direct communication between connected users allows service providers the quick and targeted implementation of customer demands.

Taxi drivers, for example, can exchange information with other traffic participants via smartphone software and are informed about the traffic situation in advance. Logistics companies can send requests to drivers who still have space on their loading platforms and fleet managers can dispose urgent inquiries faster. Furthermore, with the VoicR app, Continental is offering the option to create personalized channels defined by the user which meet their needs and whose range can also be specified. This could include channels to communicate within a vehicle fleet as well as the fleet manager with specific customers or destinations.
Thus, with the VoicR app, Continental is transforming the 40-year-old analog CB radio technology into a social ad-hoc network for the exchange of location-based voice messages in real-time. By using an "Internet of Everything" (IoE)-style, so called publication and subscription network, VoicR provides safe and efficient communication and regular information updates along a driving route.
Through this, Continental is creating value for innovative mobility solutions that enable fleet managers and drivers of commercial vehicles to operate safely, efficiently and future-oriented. At the IAA 2017 in Frankfurt am Main (Hall 5.1, Stand A07/A08), Continental will be demonstrating the additional benefit for fleet operators with the optimized VoicR app on the Zonar Connect tablet (available in North America) which enables seamless communication between them and their drivers. The software on the Zonar Connect tablet or mobile phone can be operated safely and efficiently by means of an additional Bluetooth button, even whilst driving.
"By integrating VoicR on the Zonar Connect tablet we will be able to fulfill the communication needs of both, drivers and fleet managers, and reduce the communication hardware that professional drivers need for their daily work. Drivers will remain connected with each other, be able to communicate with their colleagues similar to a radio and receive location- and order-specific information, while fleet operators will constantly be kept up-to-date on the current status and position of their fleet and will be able to manage it even better. Many other applications for VoicR are conceivable for different industries and purposes", explains Johann Hiebl, Head of the Infotainment & Connectivity business unit at Continental.
Optimized for business customers
Of particular interest to Zonar Connect customers is the possibility to use closed channels for sharing internal business communications. This quick and intuitive solution is suitable for all types of fleet and supports drivers as well as fleet operators in their day-to-day activities. In addition to the Zonar Connect tablet, VoicR can also be implemented on a variety of other mobile devices and automotive infotainment systems. The smartphone version of the app can be combined with existing OEM apps to create specific service or club channels for popular vehicle brands. VoicR is already available on Android and iOS devices.
For more information, visit the VoicR website at http://voicr.com​​​​​​​
Contact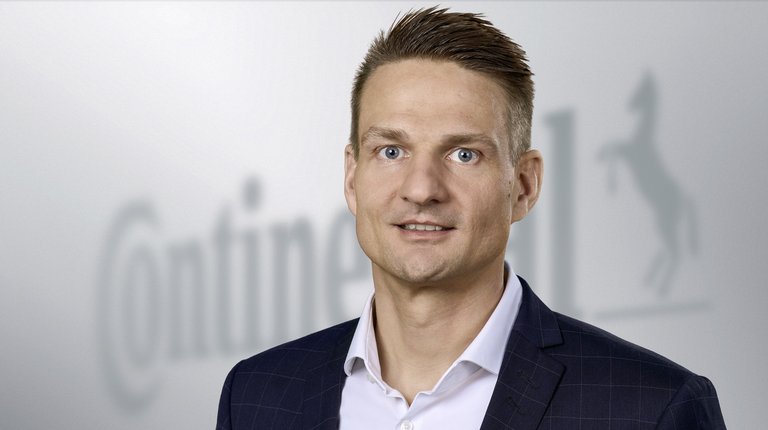 Sebastian Fillenberg
Head of Content, Media Spokesperson and Topic Manager Architecture and Networking