Press Release
September 04, 2017
Continental's 3D Display and Digital Magazine Winners in the Automotive Brand Contest 2017
German Design Council names 3D display surface and digital corporate magazine as winners
Continental now awarded for innovative development for the third time in a row
High-quality 3D display surface offers new design possibilities in the cockpit
Free Continental magazine, available for smartphones and tablets, depicts the mobility of the future
Babenhausen / Hanover, September 4, 2017. Continental's 3D display and digital corporate magazine have been named winners in the Automotive Brand Contest 2017. The technology company's display solution impressed the judges as a design product for the cockpit in the "Parts & Accessories" category. "With our 3D display surface, we are offering carmakers a genuine alternative to the old-fashioned flat media display. The excellently designed interface is not only stylish, but also provides a whole array of new design possibilities for the vehicle. We are delighted that the German Design Council has now recognized our products for the third time in a row," says Dr. Heinz Abel, head of Cross Product Solutions at Continental's Instrumentation & Driver HMI business unit.
The growing demand for functions and digital content in the cockpit means that in-vehicle display surfaces are getting bigger all the time. Fully digital instrument clusters may be ideal for flexibly displaying digital content, but they offer less design flexibility. To enable future drivers to enjoy digital content without having to stare at an old-fashioned flat media display, Continental has developed a 3D display surface that features optical bonding of topographical elements and restores a sense of quality and design individuality to the classic display.
The new digital corporate magazine impressed the jury as a winner in the Automotive Brand Contest 2017 in the "Corporate Publishing" category. Continental has developed a whole new format for its in-house image communications with the new magazine on the mobility of the future. The formerly printed image brochure has been transformed into a digital magazine in app format for smartphones and tablets.
"We report on the people at the center of technological developments and the resulting new opportunities. Which innovations do experts rely on? What do engineers do in the labs and test stations? How is the world of work changing? And which trends will shape the society of tomorrow?" explains Marcus Lieberum, brand communications manager at Continental. These questions are answered with exciting interviews, multimedia articles from all over the world and astonishing background information. Readers can also get the latest Continental news on a regular basis whenever they choose via push notification. The digital magazine in app format is currently available in German, English and Chinese.
Automotive Brand Contest 2017
The Automotive Brand Contest is the only neutral, international design competition for automotive brands and, within a very short space of time, it has evolved into one of the world's most important industry competitions. With the competition, the German Design Council recognizes outstanding product and communication design, steering attention toward the fundamental importance of brands and brand design in the automotive industry. The focus here is on the holistic and consistent depiction of the brand across all media and products.
Contact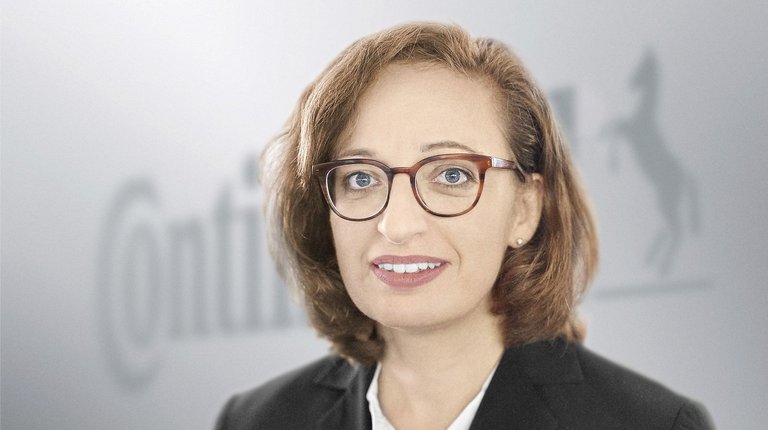 Ilona Tzudnowski
Media Spokesperson and Topic Manager Software and Central Technologies