Press Release
October 17, 2017
Experience Mobility of the Future with the Continental Mixed Reality App "intARact"
New app from the Interior division now also uses the possibilities offered by digitalization for communication
Users experience innovative products and solutions live with augmented and virtual reality
Interactive magazine "Always On" and virtual reality glasses complete the communication package
Schwalbach am Taunus, October 17, 2017. Intelligent mobility concepts and smart cities, a fully connected electronics architecture and vehicles that are constantly connected to the Internet are just a few examples of the continuously growing possibilities of digitalization for which Continental is already developing products and services. To bring these innovative technologies to life even more effectively, the Interior division of the technology company has further digitalized its communication. The mixed reality app "intARact" fuses the real and virtual worlds, allowing users to interactively experience the digital solutions from Interior. "The core functions of some of our products currently consist of ones and zeros and are therefore often difficult to grasp for customers and end users. At the same time, holistic connectivity and digitalization are part of the DNA of our division. That is why it was time to develop new digital channels for communication," explains Susanne Einzinger, Vice President Communications, Interior Division. "Using our app and the associated interactive magazine 'Always On,' we can take customers, journalists, event visitors and, last but not least, colleagues on an interactive discovery tour where they can 'experience' our products for themselves."
Experience innovative technologies live
The "intARact" app integrates elements of augmented reality so that additional communication media such as the "Always On" magazine can be brought to life using augmented reality experiences. Users scan certain, marked pages in the magazine with the app on their smartphone or tablet and can immediately experience state-of-the-art technologies vividly and in motion on their screens.
In addition, "intARact" enables interactive and immersive 360° virtual reality experiences, which can take users on an automated journey and which already demonstrate the mobility of the future. The experience is amplified by special DIY virtual reality glasses, the so-called cardboard, into which a smartphone can easily be inserted.
True to the "Always On" motto of the Interior division, the app keeps users up to date with all relevant news from the company, including push notifications if desired, and enables direct dialog with the company for users to ask questions or express their opinions.
Moreover, the Continental Corporate Systems & Technology unit also demonstrates the "BEE" mobility concept on the "intARact" app using immersive 360° virtual reality technology.
The "intARact" app is available to download for free from the Apple App Store and the Google Play Store. Further information on the app can be found on the Continental website.
You can also read the "Always On" magazine online.
Contact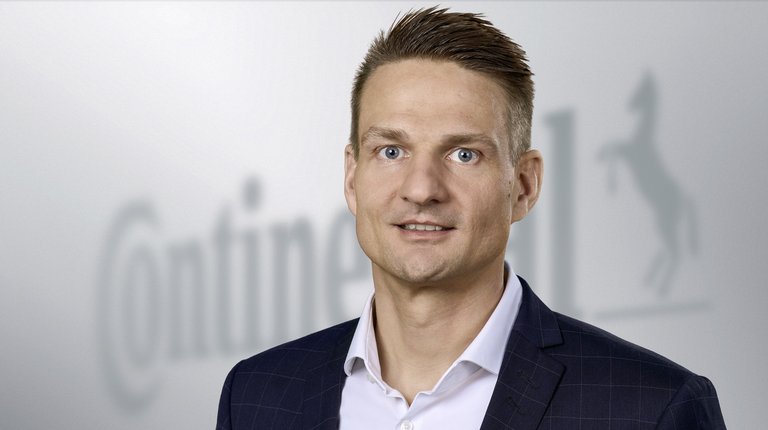 Sebastian Fillenberg
Head of Content, Media Spokesperson and Topic Manager Architecture and Networking