Press Release
May 17, 2018
Revolutionizing Head-up Displays—Continental Increases Investment in DigiLens
Continental increases its investment in Silicon Valley-based DigiLens to close to 18 percent
Promising results of joint development for automotive waveguide head-up displays are paving the way for augmented reality
Thorsten-Alexander Kern (Continental) joins DigiLens' Board of Directors

Babenhausen (Germany), Sunnyvale (CA), May 17, 2018. The technology company Continental is increasing its investment in DigiLens Inc., the Silicon Valley-based leader in holographic waveguide projection technology. With its additional investment Continental will hold close to 18% of DigiLens after Series C financing round. Continental first invested in DigiLens in 2016, and through a strategic partnership to jointly develop a waveguide head-up display (HUD) that fulfills automotive requirements, the technology is now ready for industrialization.​​​​​​​
DigiLens' holographic waveguide technology enables head-up displays for different applications including automotive, aviation and motorcycle helmets. The company's AutoHUD waveguide product transforms the HUD performance by doubling the field of view making a much larger display required for augmented reality applications, while reducing the component volume to one-sixth of the traditional size.
"By reducing the size of head-up displays, this waveguide technology truly holds the potential to revolutionize the market," says Thorsten-Alexander Kern, Head of HUD Product Development at Continental's business unit Instrumentation & Driver HMI and future member of the DigiLens board of Directors. "Seeing the first promising results, we are happy that we could increase our investment in DigiLens and further work together in order to bring this exciting technology on the road."
Instead of using mirrors to direct and magnify the images in a head-up display, the waveguide technology is diffracting the light, thus reducing hardware and the volume in the vertical axis. Especially, for large projections, as needed for augmented reality, mirror-based head-up displays require a lot of space in the dashboard of a vehicle, which is mostly not available.
"Based on the waveguide technology, we see a great potential to realize augmented reality head-up displays also for a broad market", says Kern.
"As a result of strong encouragement after several customer demonstrations, we are excited to intensify our joint efforts and accelerate development. Continental's support at the highest level is a testament to their enthusiasm and our common values," said Chris Pickett, CEO of DigiLens. "Engineers from both of our companies are pioneering a disruptive solution."
Contact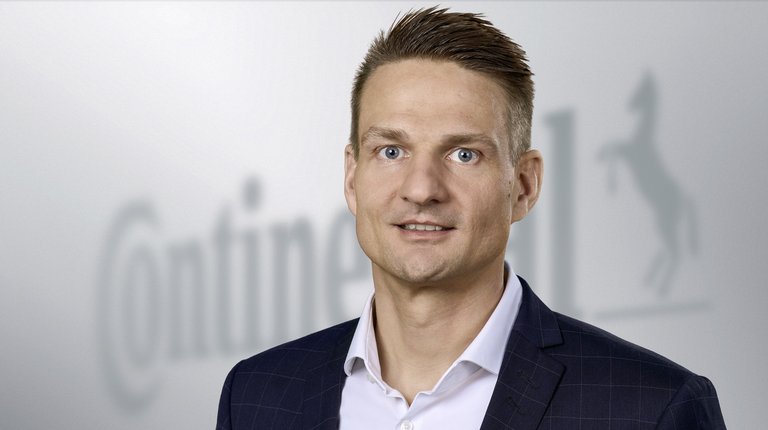 Sebastian Fillenberg
Head of Content, Media Spokesperson and Topic Manager Architecture and Networking