Press Release
March 05, 2019
Kordsa and Continental have joined forces to offer Cokoon, a new eco-friendly adhesion system for textile reinforcing materials, as an open source technology
Jointly developed environmentally friendly reinforcing material technology to benefit all tire and MRG manufacturers as well as textile suppliers
Development partners will hand over the related IP to a license pool administered by an independent law firm Advinno
Interested parties can request first lab samples
Hanover, March 5, 2019. Continental and Kordsa have together developed a new sustainable adhesive technology standard for bonding textile reinforcing materials with rubber compounds. Reinforcing materials of this kind are used in the tire industry, as well as in the production of mechanical rubber goods like hoses and conveyor belts. The new technology enables the bonding activation of textile reinforcing materials without the use of resorcinol and formaldehyde. Continental intends to manufacture the first series-produced tires using this technology in 2019.
The two development partners are offering the new bonding system technology to all other tire manufacturers and the supplier industry as an open source solution under the brand name 'Cokoon'. Free licensing will be handled by the independent law firm Advinno. Continental and Kordsa have chosen to waive development or licensing fees. In return, they expect licensees to make their patents concerning the further enhancement of this technology available to the other partners free of charge via a licensing pool. Interested companies can request first lab samples now.
"We need to break new ground to master the upcoming challenges the future will hold," says Dr. Andreas Topp, Vice President Material and Process Development and Industrialization at Continental Tires. "The tire industry can send out a clear signal of its responsibility and innovative power by joining to this environmentally friendly open source technology." Devrim Özaydin, Global Technology Director at Kordsa, adds: "We are working continuously to introduce more environmentally friendly products in the interests of our employees, society and the environment."
Until now, the chemicals resorcinol and formaldehyde have been irreplaceable in the bonding activation of textile reinforcing materials to ensure robust adhesion to the surrounding rubber matrix. As these substances are chemically altered by the vulcanization process, they do not escape from the finished products into the environment. With Cokoon dip technology, however, the bonding of textiles to rubber is now possible without these two substances and can be applied without changing process equipment. Further information is available on the internet at www.cokoon.com.
Contact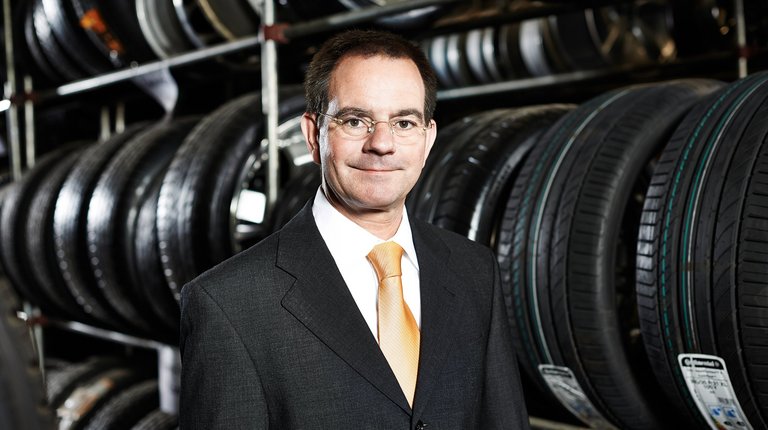 Klaus Engelhart
Press Spokesman
Passenger Car Tires / Germany, Austria, Switzerland