Press Release
September 22, 2020
"First Choice" – Continental VanContact 4Season Tops the Podium in promobil Tyre Test
Expert testers applaud very good grip, cornering and braking on snow
Maximum points in the environment category
Available for 14- to 17-inch rims
​​"The winters are getting milder and changing tyres to suit the season is getting more and more expensive" – so according to the editorial team at promobil there are many good reasons for fitting all-season tyres instead of summer and winter ones. But which of these all-rounders can really deliver in both summer and winter? For issue 10/2020, the caravan experts tested a total of seven products in size 225/70 R 15 C from the van tyre segment. As their test vehicle they selected the Fiat Ducato, a popular choice among campers. Based on the promobil test protocol, which assigns winter, wet, dry and environmental performance 20/40/20/20 percent respectively, with a deliberate focus on wet weather properties, the Continental VanContact 4Season won first place for winter performance and in the overall rating. The testers praised the tyre's very good properties in all the winter disciplines, as well as its good performance in the wet across all the summer tests, and awarded it top marks for handling on dry asphalt. Not only that, but the VanContact 4Season also led the field in the environmental tests. It was the only tyre to be awarded a "very good" rating for rolling resistance and tyre/road noise. Overall, promobil gave the Continental tyre "recommended" status.
The results of the promobil test effectively reaffirmed the VanContact 4Season's good performance in AutoBild reisemobil's 2020 all-season tyre test. Here too, Continental's all-season tyre proved best in test. "Exemplary" the testers called it (issue 4/2020).
So for drivers who want to travel outside the summer season but don't want the expense of an additional set of special winter tyres, there are all-season tyres for the van segment too. The Continental VanContact 4Season delivers not only the year-round safety tested and attested by independent experts, but also greater economy thanks to lower fuel consumption. This all-season player is available for 14- to 17-inch rims and approved for speeds of up to 210 km/h.
Contact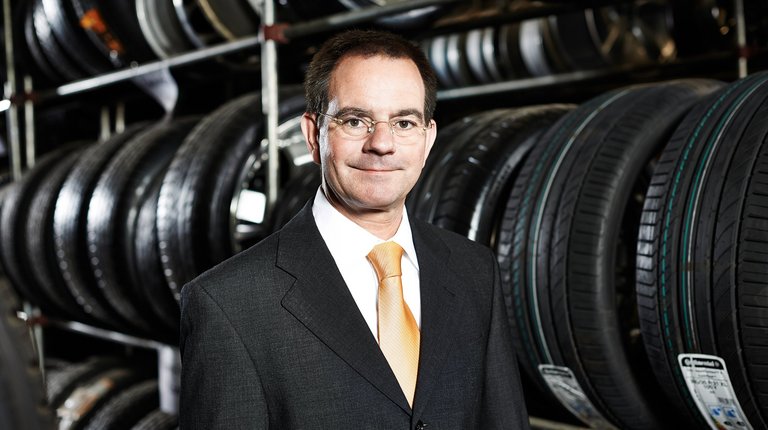 Klaus Engelhart
Press Spokesman
Passenger Car Tires / Germany, Austria, Switzerland