Press Release
September 24, 2020
AutoBild Awards All-season Tire from Continental "Exemplary" Rating
Continental AllSeasonContact scores top marks in comparative tire test
Test line-up includes 32 products in size 205/55 R 16
AutoBild: "An impressive all-rounder"

Hanover, September 2020. In the lastest issue of AutoBild (Sept. 24, 2020) the editorial team awarded the AllSeasonContact their top "exemplary" rating. In a comparative test involving 31 other products from European, American and Asian manufacturers, the Continental tire scooped the magazine's top grade. The testers put the size 205/55 R 16 tires through their paces on a VW Golf.
In total, the all-season tires were tested in 16 different categories on wet and dry roads and on snow. "An impressive all-rounder that offer top-class winter qualities and a good price/performance ratio," wrote the testers, summing up the tire's performance. "With very good aquaplaning properties, a precision steering response, high mileage and fuel-saving rolling resistance."
The tread design of the AllSeasonContact brings together elements of Continental's premium summer and winter tires which are renowned for their safety. In addition to its safe handling characteristics, the tire's construction is designed to offer the best fuel efficiency in its class. This year, the AllSeasonContact range has been expanded and the tire is now available for a wide range of cars and SUVs, from city cars to luxury models.
Contact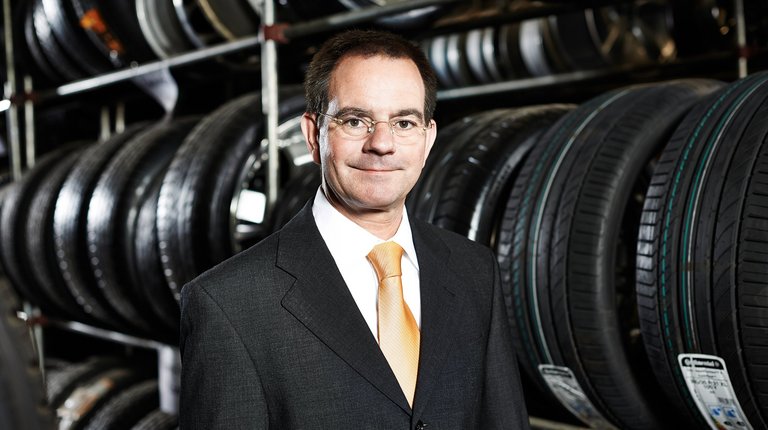 Klaus Engelhart
Press Spokesman
Passenger Car Tires / Germany, Austria, Switzerland