Press Release
December 01, 2020
Continental Comes Top in Slovakian Magazine's All-season Tire Test
Autozurnal tested all-season tires in summer and winter conditions
AllSeasonContact proved best in test with "very good" rating
Three out of seven tire models rated "poor" or "very poor"

Slovakian car magazine Autozurnal awarded the AllSeasonContact a "very good" rating as the Continental tire proved best in test (issue 10/20). The magazine tested 205/55 R 16 tires – a size suitable for fitting to a wide range of compact to mid-range models. The test vehicle was a Skoda Scala.
The tests included driving on snow, as well as on wet and dry roads. The AllSeasonContact impressed with a very balanced performance and safe wet-weather properties and was also named "best in aquaplaning test" by the magazine. On top of this, the Continental tire also scored maximum points for ride quality.
The expert testers were less happy with three of the seven tires in the test line-up, which they rated either "poor" or "very poor", providing further proof that there are marked differences in quality between all-season tires as well.
Continental's AllSeasonContact is widely considered a premium tire that meets high safety requirements. It offers good grip on cold and wet or snow-covered roads, safe handling during the summer and very low rolling resistance, which is important in terms of fuel economy. Just in time for switch-over season, when drivers prepare to fit winter tires, Continental has further expanded its all-season portfolio, beginning production of 41 new sizes with different load indexes and speed approvals, some of which also feature ContiSeal sealing technology. The range now includes 119 items in widths of between 175 and 255 millimeters, with aspect ratios of between 70 and 35 percent, and for 14- to 20-inch rims. As a result, a wide range of models from compact cars to luxury limousines can now be fitted with AllSeasonContact tires. In the meantime, automakers have also approved Continental's all-season tire for fitment as original equipment. Volkswagen, for example, has decided to offer the AllSeasonContact as an alternative tire for the ID.3.
Contact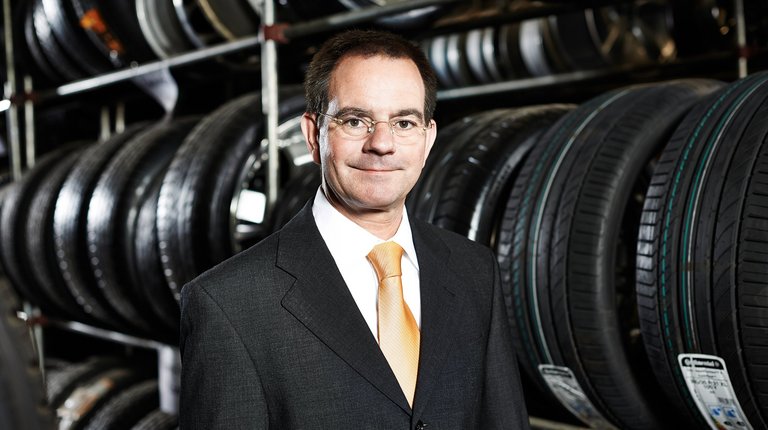 Klaus Engelhart
Press Spokesman
Passenger Car Tires / Germany, Austria, Switzerland