Press Release
June 23, 2021
Continental relaunches solid tire segment for industrial vehicles as brand triad
Continental, General Tire, Barum: Three strong brands for industrial tires
Tailored tire portfolio for different customer needs under the Continental umbrella
Hanover, June 23, 2021 - Industrial vehicles are exposed to a variety of challenges in everyday use: Ground conditions, duration of use, load capacity and on-site factors in terms of curves, driving distance and temperature requirements vary significantly. Continental Commercial Specialty Tires meets these specific customer needs and is repositioning itself in the industrial tire segment for its 150th anniversary year. With a three-brand strategy, Continental offers a tailored portfolio of robust solid tires under the brands of Continental, General Tire and Barum for different industrial applications and customer requirements. The wide range of premium tires under the Continental brand, the medium intensity portfolio under the General Tire brand and the solid tires for low intensity use under the Barum brand, bundle ideal tire solutions for different customer segments under the Continental umbrella.
Reliable premium quality with Continental solid tires
Continental's solid tires are ideal for demanding high intensity applications where a high level of mileage, endurance and durability is required. The Super-Elastic and Press-on-Band (POB) tires are extremely stable and ensure low rolling resistances thanks to the Continental Plus compound. The lower heat generation in the tire thus leads to increased energy efficiency and reliable performance in the most demanding of 24/7 applications. The tires are ideally suited for forklifts and other industrial vehicle applications used in production and manufacturing, warehousing, logistics and airport ground support.
Production and industrial sites where a constant clear working environment is very important, such as in food processing or the pharmaceutical industry, benefit from the "clean version" of these tires, which leave no black tire marks on floors.
General Tire: Robust partner for medium-intensity applications
In 2021, Continental launches three brand-new General Tire products for forklifts, trailers and other types of industrial equipment in several sales regions of the world. The General Tire Lifter is the Super-Elastic tire for indoor and outdoor logistics applications with a strong focus on a durable and robust performance. Ideal for medium intensity use, the General Tire Lifter is primarily used in applications of up to two shifts, where a focus is first and foremost getting the job done without worrying about tire related downtime.
The General Tire Smooth POB has been developed for primarily indoor applications where rolling comfort and traction are best provided by a smooth profile on hard, flat indoor surfaces. The General Tire Trac with its tread grooves is designed for applications where a high-grip edge is needed, such as on ramps and outdoor use where the surfaces are more uneven and are subject to rain, and therefore the risk of wet slippery surfaces.
The General Tire Lifter and Smooth are also available in a "clean version," specifically for use in industrial settings where the tire should not leave black tire marks.
Barum: Performance quality for short operating cycles without letting the user down.
Complementing Continental and General Tire ranges is the new Barum Industry solid tire, which is particularly suitable for applications with high cost awareness and short operating cycles. Barum tires have been specially re-designed for operations that use their forklift trucks only occasionally or where utilization is low. For these applications, the Barum Industry will deliver the required performance without letting the user down.
The Barum Industry will be launched globally in the course of 2022.
Contact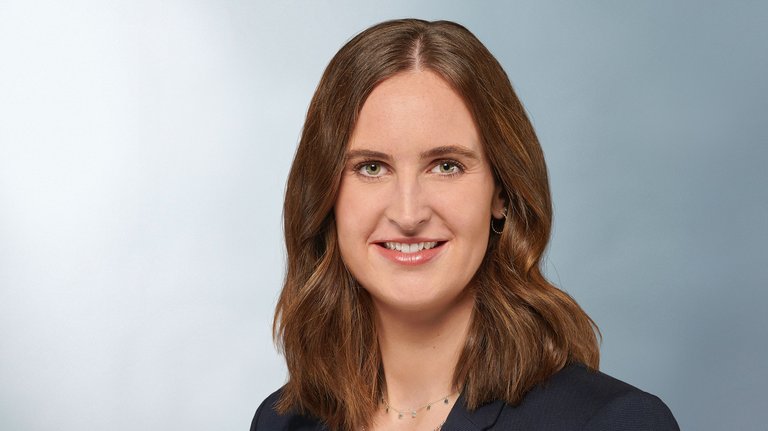 Julia Reinhold
Spokesperson
Commercial Specialty Tires