Press Release
August 26, 2021
Continental adds two more sizes to its VF CombineMaster agricultural tire range
Combine harvester tires VF CombineMaster available in five sizes
Sizes 620/70R26 and 750/65R26 have joined the range in May 2021
Innovative VF technology ensures reliability in harvesting operations
Hannover, August 26, 2021. Continental is adding two additional sizes to the VF CombineMaster agricultural tire portfolio. Following the successful launch of the first three sizes of the CombineMaster in innovative VF design in summer 2020, the 620/70R26 and 750/65R26 sizes joined the market in May 2021. Right on time for the start of the harvesting season, the new tire sizes provide support on steering axles of harvesters and wheel loaders and also off the field.
VF CombineMaster: a reliable partner on and off the field
The use on combine harvesters places very special demands on tires. During harvesting, they have to withstand both cyclical loads in the field and high speeds on the road. But even outside the harvesting season, agricultural machinery is needed off the field. For example, a farmer, Magnus Claesson, uses the 620/70R26 VF CombineMaster to plough snow on his 350-hectare farm in Västerås, Sweden. Especially on muddy ground, the VF CombineMaster impresses with good traction when loading and can be used by Claesson with 40 percent less tire pressure. This provides additional protection against soil compaction.
Full flexibility thanks to HexaBead and VF technology
The VF CombineMaster offers exceptionally high core strength thanks to HexaBead core technology. The hexagonal core allows the carcass material to wrap around the core in a more effective way, thus improving power transmission. The HexaBead core design also maximizes the load capacity of the carcass. The technology was developed specifically for combine front tires and ensures high torque from the rim to the tire.
VF tires not only allow farmers to save time and fuel, but also to avoid damaging soil compaction. VF technology allows the tire to be used at lower air pressure. This means that the tire can be driven without pressure adjustment to the weight of the load and the ground without degradation. Thus, VF tires deliver a constant load capacity even at high speeds and, compared to standard tires, allow a reduction in tire pressure while maintaining the same performance.
In addition, the combination of patented N.flex technology and innovative d.fine lug technology ensures very good flexibility with low vibration at the carcass and high resistance to wear.
Continental's VF CombineMaster tires are available in five sizes
Since May 2021, the VF CombineMaster is now available in the following five sizes:
0620231 VF 500/85R24 CFO 167A8/B Co/M
0620232 VF 500/85R30 CFO 170A8/B Co/M
0620233 VF 600/65R28 CFO 163A8/B Co/M
0620237 VF 620/70R26 CFO 173A8/B Co/M
0620238 VF 750/65R26 CFO 177A8/B Co/M
Contact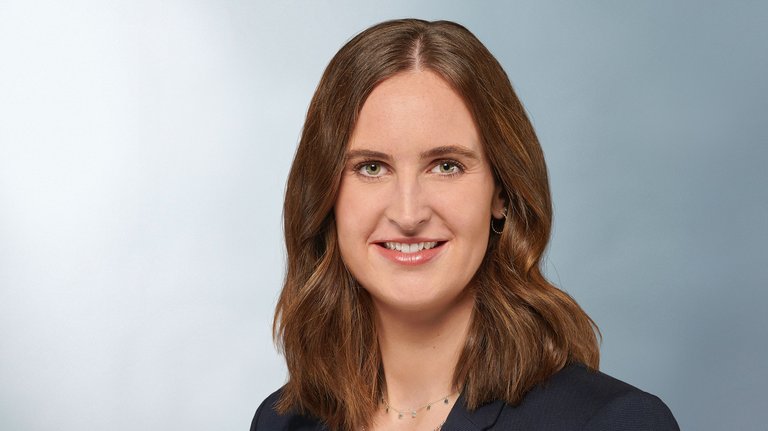 Julia Reinhold
Spokesperson
Commercial Specialty Tires