Press Release
December 20, 2021
Before driving in the snow: Check tires!
In the mountains: Put on winter tires
Ensure sufficient tread depth
Observe rules if abroad
Hanover, December 2021. When going on winter vacation before or after Christmas, in the new year, motorists should take a close look at their tires. In principle, they can start in snow with winter or all-season tires. Both meet the legal regulations – they carry the Alpine Symbol, a stylized snowflake inside three mountain peaks. However, all-season tires are compromise solutions – so they can be overwhelmed if used in Alpine areas. The following applies to both types of tires: They should have sufficient tread depth so that they can easily interlock with the snow on the road. The tire experts from Continental recommend that tires be replaced before reaching the minimum tread depth of 1.6 millimeters. If there are any doubts about the performance of the tires, motorists should get advice from specialist dealers or auto repair shops in advance.
Traveling in Europe, the local statutory regulations help you to be clear about the required tread depth. In Austria and the Czech Republic, winter or all-season tires must have at least four millimeters of residual tread to be acceptable. If not, there's a fine of up to € 5,000 in Austria, for example. As in Germany, Sweden and Serbia, winter tires are covered by a "situational obligation" in wintery road conditions. But no one should travel to any of the Alpine countries or Scandinavia without winterproof tires. In certain months, they are or could be required in the Baltic states, Finland, Slovenia, the Czech Republic, and parts of northern Italy and France.
Nobody likes to think about a flat tire – especially before going on a winter vacation. However, if a nail drills into the tire or a sharp-edged object is run over, the result may well be a flat. This isn't a problem with SSR tires, as they will get the car to the nearest workshop at a reduced speed. Sealants such as the ComfortKit from Continental also help in the event of a breakdown. If there is an emergency wheel in the car, it can also be used in winter. However, a fully fledged spare tire, which is carried in many cars, only helps if it's also approved for winter. If the car is equipped with this, drivers should in any case check the tire pressure before starting your vacation and see what kind of tire is dozing in the trunk.
Once the question of tires are settled, drivers can fill up the antifreeze in the windshield washer water, pack warm blankets as well as hot drinks and cookies for possible involuntary stops during travel due to traffic jams, and check if snow chains are needed at your destination. It's better to put them on correctly at home – and not in snow at the roadside.
Contact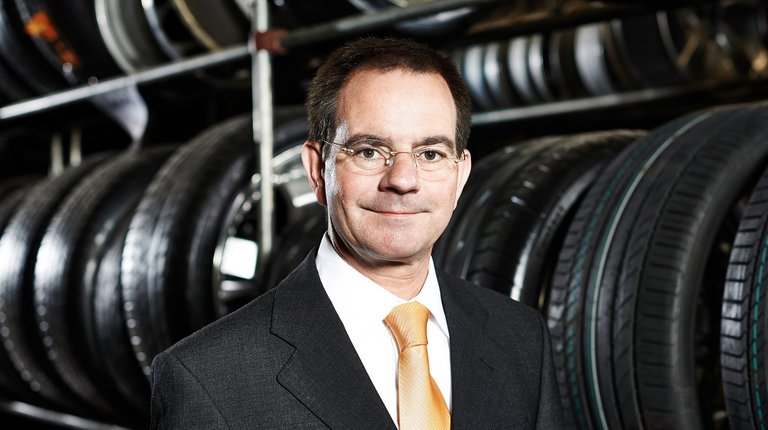 Klaus Engelhart
Pressesprecher
Pkw-Reifenersatzgeschäft
Deutschland, Österreich, Schweiz