Press Release
February 21, 2022
Continental Summer Tires Garner First Place in ADAC Test
PremiumContact 6 awarded ADAC's highest overall grade of "Good"
EcoContact 6 receives top ratings for rolling resistance and wear
Automobile clubs tested size 185/65 R 15 and 215/60 R 16 tires
Hanover, February 21, 2022. In the summer tire tests of the German ADAC, Austrian ÖAMTC and Swiss TCS automobile associations, the PremiumContact 6 in size 215/60 R 16 from Continental was awarded the highest possible ratings in each case (adac.de/news/sommerreifentest-2022). It received the rating "Good" from the ADAC, while the Austrian and Swiss automobile clubs rated it as "Highly recommended." The testers praised the low rolling resistance of the Continental EcoContact 6 in size 185/65 R 15 and judged it "Very good in terms of wear" (ÖAMTC/TCS). The EcoContact 6 was the only tire to score the top rating in the two environmentally relevant criteria.
The automobile clubs tested a total of 34 tire models in sizes 215/60 R 16 and 185/65 R 15 from European, Asian, and American manufacturers. The test vehicles were a Skoda Karoq with 215 size and a VW Polo with smaller rims.
The tested tire sizes are suitable for mounting on a wide range of vehicles. While size 185/65 R 15 is suitable for smaller compact vehicles, size 215/60 R 16 is intended for small to medium-sized SUVs.
The EcoContact 6 from Continental is a passenger car tire with optimized rolling resistance, low wear and safe handling characteristics. It is available for rim sizes between 13 and 22 inches and has numerous original equipment approvals. The PremiumContact 6 provides short braking distances on dry and wet roads as well as precise handling. It can be mounted on rims with diameters between 15 and 22 inches. The tire is also used as original equipment by leading vehicle manufacturers.
Contact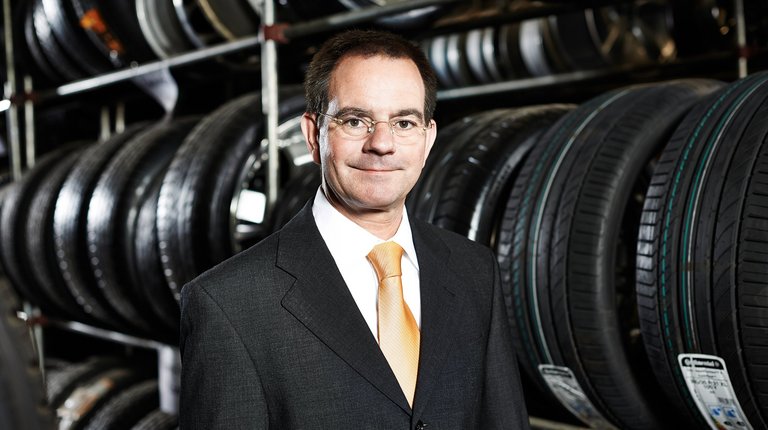 Klaus Engelhart
Press Spokesman
Passenger Car Tires / Germany, Austria, Switzerland