Press Release
April 07, 2022
More courses, more flexibility, more digital offers – the ContiAcademy sets new training standards
27 courses for workshops, including ZDK-accredited courses and further courses for business development
Flexible space concept brings theory and practice closer together
Cutting-edge media technology for online courses and hybrid forms of training
Schwalbach, Germany, April 7, 2022. Continental has inaugurated a new chapter in workshop training: the ContiAcademy has opened its doors in Schwalbach near Frankfurt am Main. The new training center brings theory and practice even closer together with state-of-the-art media and workshop technology, a mix of classroom and online courses, and an intelligent room layout. Compared to the previous central location for workshop training in Eschborn, the teaching area has almost doubled to around 400 square meters. "Automotive technology is changing rapidly, so the transfer of knowledge in the direction of workshops is becoming increasingly important. In Schwalbach, we've made every effort to create a training center that meets the most modern requirements," says Peter Wagner, Head of Continental's Automotive Aftermarket business segment. The ContiAcademy program comprises more than twenty-seven training courses, covering brakes, driver assistance systems, air conditioning, and diagnostics. All the courses are accredited by the ZDK (Central Association of the German Motor Trade).
All the prerequisites for successful on-site and virtual learning
The program also includes high-voltage training courses, which Continental offers up to level 3. This also makes the new training center a focal internal training point for Continental developers who work with high-voltage vehicles. Continental also offers several essential training courses for operational workshop practice – for example, on business management topics such as developing a new business or addressing customers digitally.
Virtual learning has grown significantly in importance – and the ContiAcademy is equipped with the latest media technology. The "virtual classroom" on the upper floor resembles a small TV studio with lighting, presentation and camera technology. The trainers can stream online training sessions from there – and Continental currently offers twelve different virtual training courses.
"Our mobile cameras in the workshop area provide a real atmosphere of hands-on learning. Participants can even join the classroom training sessions via the internet. Whether it's traditional classroom training, online training courses, or a mix of both – we can meet every need," says Tobias Stephan, Head of Training in the Automotive Aftermarket business segment at Continental.
Flexible floor plans for customized training
Compared to the previous TrainingCenter, the ContiAcademy has almost doubled its training area, with three lifting platforms – that means there is more than enough space to supervise several groups simultaneously or work in small groups. The two training rooms on the upper floor have space for around thirty people, and they can be expanded or reduced as required. Another advantage is another training room next to the workshop area, so students can quickly switch between theory and practice. The feel-good factor isn't neglected either – the training center has a coffee bar where snacks and refreshing drinks are served.
The video at will give you an idea of how the ContiAcademy looks. The training courses offered by Continental at its new ContiAcademy in Schwalbach can be found in the Training Course Program of the ContiAcademy 2022 (in German only).
Contact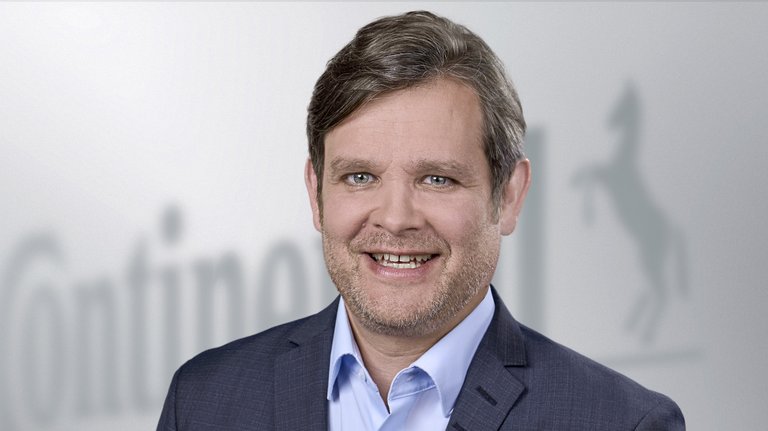 Christopher Schrecke
Media Spokesperson Smart Mobility