Press Release
May 20, 2022
Personnel Changes in Continental's German Tire Replacement Business
New heads in OEM Aftersales, Key Account Management and Global Account Original Equipment
Dr. Jan Oliver Götz, Guido Wolff and Jobst Schwarz exchange functions
Frank Jung, Market Head, Germany: "We rely on expertise and new impetus from experienced specialists"
Hanover, Germany, May 20, 2022 – Continental has appointed three new heads to key positions in its replacement and original equipment business. Guido Wolff is now the new Global Account Director Original Equipment. He takes over this position from Dr. Jan Oliver Götz, who is now the new Head of OEM Aftersales. Previously in this role, Jobst Schwarz has now taken over Key Account Management Replacement Business Germany from Guido Wolff.
Frank Jung, Head of Marketing and Sales replacement tires, Germany, is relying on the experience that the new managers have so far gained at Continental. "Our colleagues bring with them a lot of experience from their Continental history and their previous management positions – and that will be very important for us in the future," he says. "Of course, they will also provide new impetus in their new positions and continue to develop our business even in turbulent times."
"In addition to dealing with all the focus areas such as sustainability, digitalization, innovative products, top quality and established processes, I am very much looking forward to continuing to work with people, both internally and on the customer side," Wolff reports. Dr. Götz adds: "We want to be a reliable partner to our customers in OEM After Sales with our offers of tires and services, enabling them to run their businesses successfully and to always be in a position to make car drivers an attractive offer." "I am quite sure that trust, reliability, sustainability and progress in digitalization are important success factors for our joint future with our partners in the tire trade," says Schwarz, describing his future focal points.
Guido Wolff, Dr. Jan Oliver Götz and Jobst Schwarz took up their new positions on May 1. Götz and Schwarz report to Frank Jung, Head of Marketing and Sales replacement tires, Germany, and Wolff reports to David O'Donnell, Head of the Original Equipment Continental Tires business unit.
Contact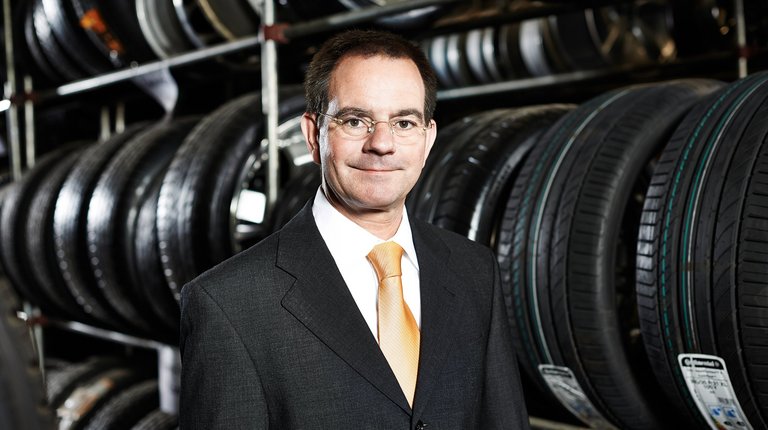 Klaus Engelhart
Press Spokesman
Passenger Car Tires / Germany, Austria, Switzerland