Press Release
August 31, 2022
Increasing Sustainability When Changing Belts
At the automechanika show, Continental presents innovations for belt drive components aimed at protecting the climate and environment
Ready for series production: new compound enables 50% lower CO2 emissions
Belt study shows the sustainability potential of modern drive belts
New packaging: smaller, lighter, more climate-friendly
New drive belts for hybrid vehicles
Hanover, Germany, August 31, 2022. Climate protection and sustainability are increasingly important success factors in the replacement parts business and for workshops. Continental has got on board with this trend and is presenting solutions at the automechanika show (September 13-17, Frankfurt/Main, booth A03 in the Forum next to the Festhalle) that respond to the challenges at hand. The business area Power Transmission Group will unveil a trio of innovations for drive belts and belt drive components, as well as additions to its range of products.
New timing belt based on synthetic rubber
Marking its debut will be a new timing belt whose profile side is made not from polychloroprene as usual, but from a new and patented synthetic rubber compound. This has many benefits for both the environment and the climate, which is becoming an increasingly effective selling point: "The raw materials used already have a significantly lower global warming potential," says Hermann Schulte, responsible for the Timing Belt Development for the Automotive Aftermarket at Continental. "And the new compound generates an around 50 percent smaller carbon footprint – from its manufacture to the disposal of the belt." There are also some interesting technical pluses: The new timing belts enable higher power transmission and offer improved cold and heat resistance. The new timing belt is ready for series production and is slated for introduction worldwide up to the middle of 2023.
Continental is showcasing the potential of drive belts to enhance sustainability and climate protection with its SUSTAINABELT belt study. "This belt brings together pretty much everything our development engineers have come up with in terms of sustainability," explains Karim Fraiss, responsible for the product range at Continental as Head of Product Line Management Automotive. This includes tension members and fabric made with organic fibers and biopolymers from renewable raw materials. Continental is looking to use the belt study to spark conversations with visitors to its show stand on increasing sustainability in the automotive aftermarket; after all, this will become the central success factor for workshops – and therefore also for the retail business – going forward. "We picked up on this trend early on and have therefore been investing continuously in researching which materials and processes we can use to make our products even more sustainable," adds Fraiss. "The products that make it into series production will have been tailored to the wishes of our customers and partners so that their needs can be served precisely using our innovations."
New packaging concept: smaller, lighter, more climate-friendly
Continental will introduce a new packaging concept for its accessory drive kits with water pump. Previously, the individual components of these kits (belts, water pump, tensioner pulleys, etc.) have been packed into individual boxes, which are then stacked together in a large outer box. In future, however, a specially folded cardboard insert will ensure that all components are held securely in place with good protection inside the box without the need for individual packaging. This means only half the amount of cardboard has to be produced, significantly reducing CO2 emissions. "There are also other climate-relevant advantages when it comes to transportation," adds Anna Bentlage from Projects and Standards at Continental Power Transmission Group Automotive: "Since the new packaging is lighter and smaller, haulage companies will be able to transport just under 70 percent more belt drive kits with water pump on a pallet. And that substantially increases operating and fuel efficiency. By our calculations, this cuts our CO2 emissions by around 390 tons annually." Added to which, the cardboard used for the new kit packaging is made entirely from recycled material and is itself recyclable. Dealers gain from having significantly more space on their shelves, while workshops can enjoy easier handling when unpacking, greater clarity in their workplaces and a lot less cardboard packaging waste.
Belt alternator starters (BASs) like Continental's 48V Eco Drive system cut fuel consumption and therefore CO2 emissions by up to 15 percent in many modern engines with hybrid drive. To ensure these benefits continue even after the belt is replaced, special belts are required which can withstand the particular challenges presented by hybrid drive systems. To this end, Continental is expanding its range of products here so it now covers practically all relevant vehicle applications in the European market. Among the new items are multi V-belt kits with the product designation "EXTRA" for over 670 special vehicle applications. The Omega tensioner pulleys typically found in these drive systems are included, as are all small parts required for assembly. This means fitters have everything they need easily to hand – enabling safe and efficient repairs to hybrid vehicles with BAS. Fitters can find the full range of products, together with helpful additional information, in the Product Information Center (PIC).
Contact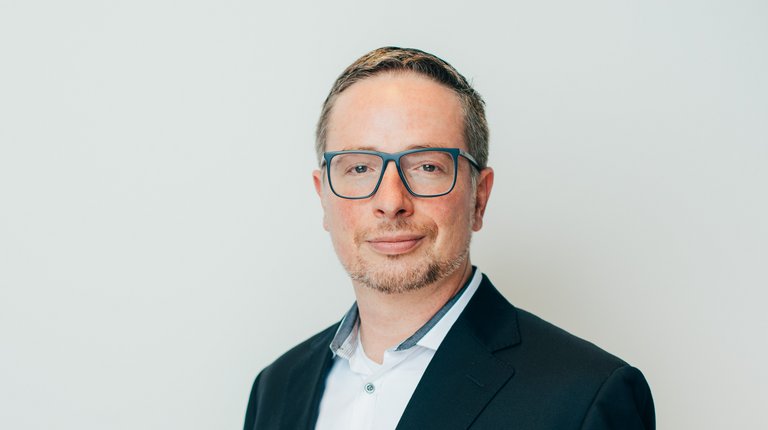 Sébastien Bonset
External Communications Manager