Press Release
October 26, 2022
Everything on the same pane of glass: Continental presents IoT suite for pits, mines and construction sites
SightIQ can easily integrate data streams from virtually all relevant sources
Total site productivity, full transparency, full control: Consolidation of all asset diagnostic and worksite metrics reveals areas to reduce cost-per-ton and drive uptime
Operational management at ease: depending on customer needs, all Continental asset and fleet management systems such as ContiConnect and Conti+ can be integrated
Munich/Schwalbach, Germany, October 26, 2022. At bauma 2022 in Munich (Hall C5, Booth 403), Continental will showcase an IoT solution (IoT = Internet of Things) that will set new standards for the productivity management of quarries, mines, and construction sites. SightIQ can integrate virtually all data available to a manager from mobile machines, vehicles and stationary assets like conveyors or tools, regardless of make, model, year, manufacturer or asset location. It combines asset management, process management and operator management in one system. It offers data analytics tools and supports predictive maintenance. "We are very proud to present a solution that is unparalleled as it gives managers everything that they need to know about all their assets' health, productivity and location on a single pane of glass", says Mario Branco, Head of Business Development Off-Highway at Continental. "We have launched SightIQ using the Off-Highway knowledge and competences across our many business areas to bring customers a solution that can be a fundamental step forward in increasing their profitability."
More than just asset management: SightIQ turns data into operational intelligence
SightIQ is already implemented with customers in the U.S. and will be expanded to Europe in the second half of 2023. With SightIQ, construction and aggregate site operators eliminate the need to manually collect and analyze data from disparate sources and time-consuming production impact studies. In return, operators can focus on unearthing enhanced profits by leveraging SightIQ insights to avoid costly breakdowns and fine-tune site processes. For example, SightIQ-driven insights can identify unnecessary idle time, inefficient use of fuel, or non-optimal timing of maintenance across assets which is considerably costly for heavy-duty fleets. Even a 58-second longer cycle time can cost quarry fleets over $180,000 in lost productivity per day*. Additionally, SightIQ meets the Association of Equipment Manufacturers (AEMP) 2.0 telematics standard, pulling asset data from all major yellow-iron OEMs into a singular unified view.
Continental's operational intelligence center SightIQ is scalable fully flexible depending on customer requirements. At launch, it includes the following solutions with additional asset productivity and health offerings forthcoming:
SightIQ Predict – Collects diagnostic information and OEM data from all assets within a fleet at multiple work sites in one continuous data stream, providing predictive and preventative maintenance guidance with asset health scoring, which can easily be leveraged to improve asset uptime.
SightIQ Optimize – Connects previously manually captured production study data with telematics and OEM data streams from all fleet assets to help increase productivity by reducing the cost-per-ton of aggregate while saving time and money with reporting on operator management, idle times, and fuel efficiency.
SightIQ can be further expanded by Continental's digital solutions, e.g., Conti+ for smart conveyor system management and ContiConnect, the tire solution for safety and efficiency.
Continental's belt, conveyor and process monitoring sensor systems and the respective services can be individually configured to form one complete package. And connected to Conti+, all critical conveyor data is always available, which paves the way to new business models and enables remote maintenance and operation.
ContiConnect is the tire management system of Continental. It allows for continuous tire pressure and temperature monitoring. The new 2.0 generation of ContiConnect also debuts at bauma. In addition to the possibility to live-monitor tire pressure and temperature, fleet managers now are enabled to conveniently manage all tire assets within their fleet. ContiConnect 2.0 is also available via an app for iOS and Android, which can also be used to read out data from the newly developed ContiConnect tire sensor.
And this isn't even the complete portfolio of the possible SightIQ features. Continental will showcase its SighIQ IoT suite in full detail at bauma 2022 in Munich along with live demos of the complete system.
*Figure established as a part of a pilot project in the US.
Contact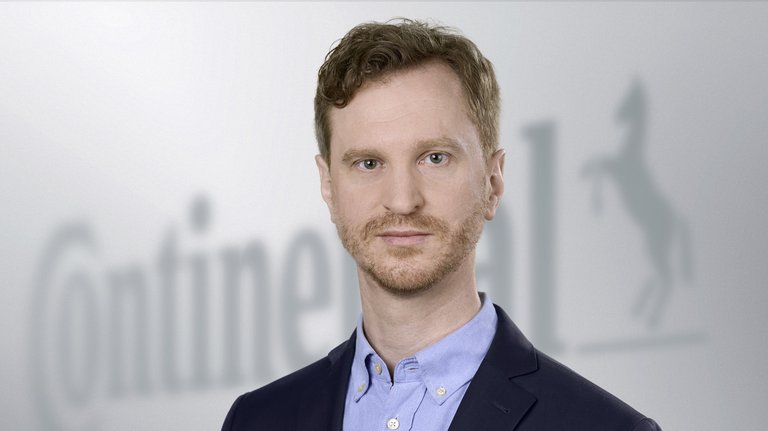 Oliver Heil
Media Spokesperson Smart Mobility