Press Release
April 27, 2023
Creating Value. For a Better Tomorrow
Continental's 2023 Annual Shareholders' Meeting
Exclusive partnership with Aurora for autonomous trucking systems
Continental CEO Nikolai Setzer: "Our technological expertise ranges from the road to the cloud"
New Executive Board function for Integrity and Law sharpens focus on compliance
Sustainability remains key overarching theme
Hanover, April 27, 2023. "Our technological expertise ranges from the road to the cloud. That's what makes Continental so unique," said Continental's CEO Nikolai Setzer today at the technology company's virtual annual shareholders' meeting, underscoring the company's strong technological and competitive position.
In this context, he referred to the exclusive partnership with Aurora announced today: "With the US company Aurora, we are now taking another decisive step toward autonomous mobility. Together, we will bring autonomous trucking systems to the American market – as early as 2027," said Setzer to shareholders. Continental and Aurora will design, develop, validate, deliver and service a scalable autonomous system for the trucking industry. The system will be available for carriers and commercial fleet operators across the USA and will help reduce costs to facilitate broader adoption.
"This will be the first autonomous trucking system to go into production. Self-driving trucks will be able to transport freight in a third of the time. With less fuel and therefore lower CO2 emissions," said Setzer, describing the importance of this partnership for the development of autonomous trucking. And all of this means a brand-new business model for Continental: "We will no longer just be paid for the components we provide, like in the traditional supplier business, but also for each kilometer driven by the autonomous trucks," said Setzer.
Balanced portfolio for complementary markets and cycles
Despite a market environment that remains difficult due to rising costs for materials, wages and salaries, and energy and logistics as well as the ongoing transformation of the automotive industry, Setzer is looking ahead with confidence. "We have a balanced portfolio for complementary markets and cycles. No other supplier can offer what we do," he said. Setzer expects that the global production of passenger cars and light commercial vehicles will continue to recover, particularly in Continental's key core markets of Europe and North America. "This does not yet equate to a tailwind, but it at least means less headwind." According to the CEO, Continental must continue to take an active role in shaping future changes with its products and solutions, even during challenging times.
Continental even more resilient
The CEO underlined how Continental had become significantly more resilient to the effects of a stressed global economy in the past year, for example in the area of procurement and logistics. Despite China having to close its major ports due to the COVID pandemic, causing freight charges to skyrocket, as well as continued supply shortages for semiconductors, Continental was able to make improvements to its procurement and logistics chain and broaden its supplier base in 2022.
It also successfully countered the inflation-related rise in procurement costs. "In constructive talks with our customers we were able to negotiate new prices," said Setzer. "This all demonstrates that we can do dynamic change. We can manage crises successfully and we are more resilient." In addition to price adjustments, cost discipline, optimized supply chains and enhanced cybersecurity, the new Executive Board function headed by Olaf Schick will also contribute to greater resilience in the future. From May 1, responsibility for law and compliance will be consolidated in this new function. "Integrity is not something we can pick and choose. It's an obligation. Every day and everywhere. We know that integrity is key to fostering innovation and creating trust," said Setzer.
Innovative technologies for intelligent mobility
The CEO also reminded shareholders that 2022 was the first full fiscal year in which Continental operated in its new setup, with the three group sectors Automotive, Tires and ContiTech. "We are perfectly positioned to offer a strong technology portfolio. No one else offers such a wide range of hardware and software. No one else offers such a wide range of future technologies from a single source." Continental is combining its high-performance computers with advanced camera and sensor technology. Setzer stated that in 2022 alone Continental equipped vehicles worldwide with more than 35 million sensors. Together with US company Ambarella, which specializes in energy-efficient semiconductors, Continental is planning to have end-to-end systems for assisted and automated driving ready for global production by 2026. "That's one of our areas of expertise as well: through smart partnerships, we bring innovations to market with greater speed and efficiency," said Setzer. The fact that the development of new technologies and their successful industrialization go hand in hand at Continental is illustrated by the popularity of display solutions that went into production after 2022, with customer orders amounting to more than €7 billion. Safety systems such as the "digital guardian angel," which provides real-time alerts about potential accidents between connected vehicles and cyclists or pedestrians, offer protection especially in complex urban traffic situations. According to Setzer, innovative technologies are making mobility more intelligent and are being extended to modes of transport beyond the car. Continental, for example, is the first company to adapt modern head-up displays to the requirements of urban rail transport.
Sustainable ideas in production
New technologies from Continental are designed to make mobility more convenient and comfortable, safer and more connected – as well as more sustainable. "We are continually reducing the environmental footprint of our innovations," emphasized Setzer, citing the company's "semi-dry brake" bridging technology as an example. The brake saves considerable amounts of brake fluid and serves as a stepping stone to a future in which cars are fitted exclusively with electromechanical brakes. "With this invention, we have our finger firmly on the pulse of the times," said Setzer, citing a major order worth €2 billion for the novel brake system as proof. Other sustainable product ideas also promise considerable market potential. For example, ContiTech is processing coffee grounds into vehicle upholstery fabric and thus absorbing the greenhouse gases produced during the material's decomposition.
Continental is also using renewable and recycled materials in tire production, such as polyester yarn made from recycled PET bottles. "We're already using this new technology in volume production – as the first and only tire manufacturer – because sustainability is vital for us," said Setzer. The ContiUrban concept tire for electric buses and delivery vehicles is made from around 50 percent renewable and recycled materials. Setzer: "Carbon-neutral mobility will not be possible without committed and dedicated suppliers."
Contact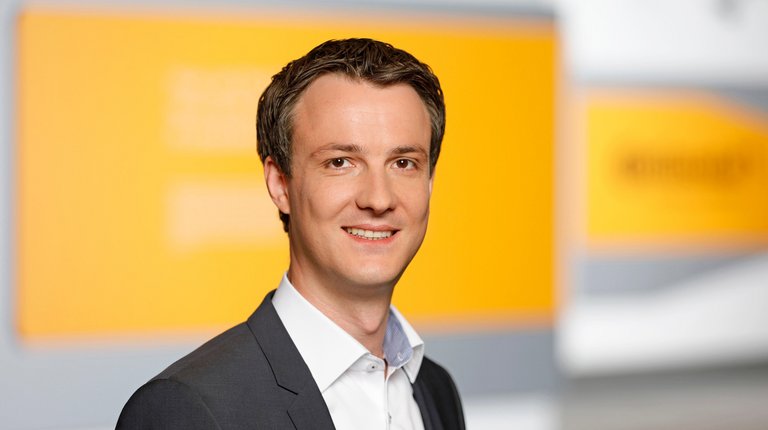 Vincent Charles
Head of Media Relations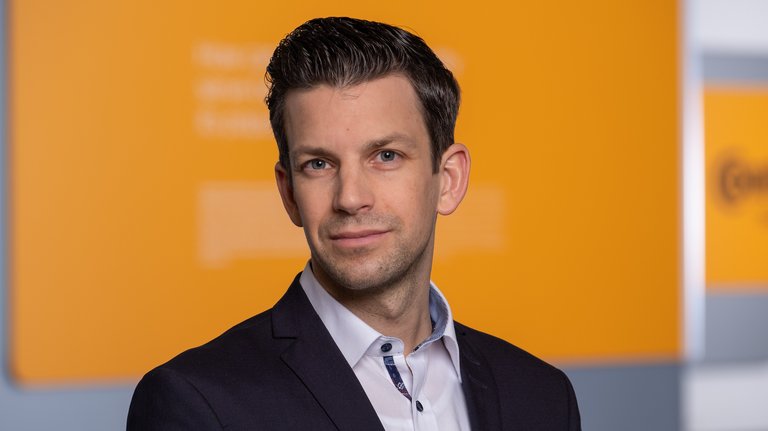 Marc Siedler
Spokesperson, Business & Finance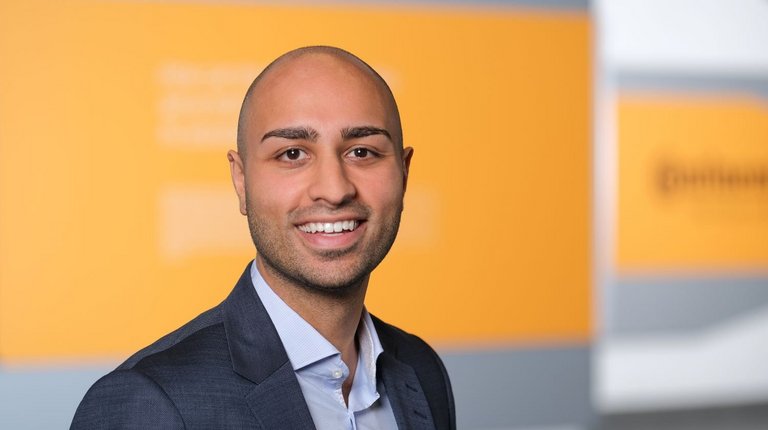 Ali Parvanta
Spokesperson Innovation & Technology