Press Release
August 26, 2019
Continental and CLAAS Jointly Test Smart Belts for Enhanced Harvesting Efficiency and Reliability
Technology company developing new, smart power transmission belt for combine harvesters
Sensor-based condition monitoring increases operational reliability of agricultural machines and enables service partners to carry out proactive service operations if required
Machine operators and farmers can increase operational reliability of their vehicles, while distributors gain transparency about demand for spares
Hanover, August 26, 2019. Technology company Continental and agricultural machinery manufacturer CLAAS are jointly testing a new, smart power transmission belt for combine harvesters. With this, Continental is taking another important step toward digitalization and connectivity in the agricultural sector and actively driving the trend toward smart farming. This involves integrating data technology and smart systems in drive belts, thereby delivering an efficient and environmentally aware harvesting and operational process. Predictive maintenance and condition monitoring, both important issues for the future, are increasingly becoming reality as a result.
CLAAS tests smart belts in the field and in the lab
Continental is working alongside an established partner in agricultural machinery manufacturer CLAAS, who has rigorously tested the new belt. "This digital belt concept allows unplanned downtime in the agricultural machine to be avoided. That saves time, material and money. In the future, our distributors will be able to contact customers proactively and agree necessary service dates at an early stage," says Maik Zeuner, who is in charge of drive development at CLAAS. "In the predictive maintenance approach, the sensors in the belt ensure that we identify possible defects before they occur since the belt is subject to permanent surveillance. That offers all involved a great deal more room for maneuver and certainty." Previously, it was only possible to check the belt after specified periods or in the event of anomalies – but not while in operation. "The new smart variable-speed belt will make this possible in the future. The ability to connect all the sensor data will be the decisive benefit of predictive maintenance," adds Thorsten Schwefe, who is Continental's key account manager with responsibility for power transmission belts in the agricultural sector.
The belt has already proved its toughness and durability previously, withstanding some 22 million flexing cycles during harvesting. Over the entire period of field testing, data was gathered from an area of 4220 hectares. The electronics in the belts withstood over 140 million flexing cycles during this time. There is nothing magical or random about this glimpse of the future; evaluation of the data delivers concrete statements about the condition of the belt and the stresses on upstream and downstream components. That is an important aspect because a defective belt not infrequently triggers a kind of domino effect that affects other components. "The smart belt allows us to significantly reduce this risk," emphasizes Schwefe.
Prevention is the word in modern farming. Identifying malfunctions and defects in machines and vehicles in advance and carrying out scheduled actions are key factors for agricultural machinery manufacturers, contractors and farmers in achieving efficient operations. Continental is supporting these processes with a variable-speed belt featuring an integral sensor. This transmits condition-related data to a receiver installed in the agricultural machine. There, the data is captured, sent to the Continental cloud and interpreted by an algorithm. "We can then see whether a belt drive is currently overloaded and machine settings have to be adjusted – and all that happens in real time. In the future, we will also be able to make predictions about maintenance and about the right time to change the belt," says Schwefe. "We're breaking new ground in the industry with this solution. Data-based condition information on power transmission belts has not been a common feature in the farming industry to date."
The challenge of short harvest periods
The reliability of agricultural machines is all the more important, given that harvest times are relatively short in general – in the case of cereals, for instance, around eight weeks per year. During that time, combine harvesters and the like have to work smoothly and without malfunctioning, otherwise bottlenecks occur right along the process chain. "The transparency that our smart belt will offer in the future will enable machine operators to reduce costs and farmers to increase their revenues. The fact that a smart belt will increase the reliability of the machines means that spare parts can be ordered, delivered and fitted in accordance with a defined, detailed schedule," says Schwefe. "The time is ripe for such a solution. Our studies show that there is a high demand for condition monitoring and predictive maintenance on the part of customers but, at the same time, a relatively low level of satisfaction with the solutions to date." The possibility of cost control and also the time factor played an important role here, he added.
The outcome of the smart variable-speed belt will therefore not only be to substantially increase the operational reliability of agricultural machines; thanks to this technology, service partners and manufacturers will also be able to comprehensively improve their response time, availability and service level.
Continental is looking forward to engaging with customers at the world-leading Agritechnica trade show from November 10 to 16 to discuss future potential applications.
Here you can download the video
Here you'll find all information on Agritechnica.
Contact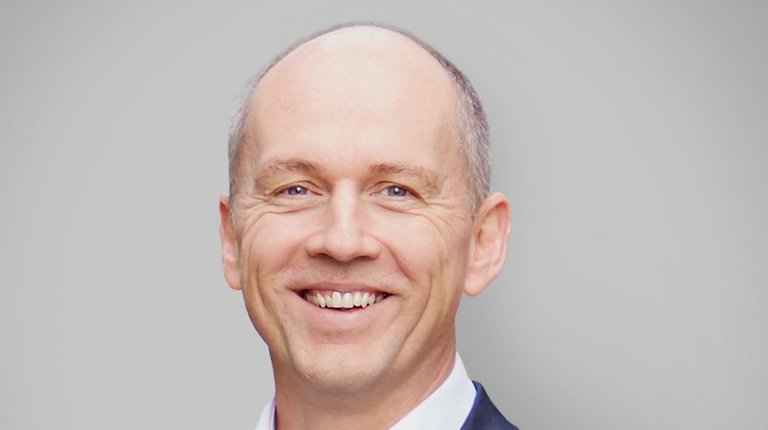 Wolfgang Reinert
Head of Media & Public Relations