Press Release
September 18, 2018
Fire Safety in Rail Transport: Continental's Solutions Ensure Enhanced Safety
Air spring systems, surface materials, folding bellows and hoses fulfill European fire protection standard EN 45545
Fireproof, resilient and flexible solutions ensure safety and comfort
Continental to showcase diverse product portfolio at Innotrans 2018
Hanover, Berlin, September 18, 2018. Continental's products for the rail transport sector can be found in numerous subway trains, regional trains and high-speed trains. The solutions developed by the technology company are robust and durable and ensure maximum safety through compliance with a range of standards such as European fire protection standard EN 45545. To develop its fire safety solutions, the company utilizes the materials and development expertise of its individual business units. The corporation will be showcasing its diverse product portfolio at InnoTrans 2018.
Air spring systems comply with the European fire protection standard
The latest developments include complete air spring systems comprising air bellows and an auxiliary spring or auxiliary spring module, the components of which fulfill all provisions of European fire protection standard EN 45545. The product is installed as a secondary train suspension system to provide suspension between the bogie and vehicle body. "This air spring system fulfills all technical specifications and customer requirements. All the components have been individually certified and fulfill all requirements regarding spring characteristics and lifetime durability. For the first time ever, we have ensured long life expectancy and compatibility for use in trains in a manner that complies with strict fire protection requirements," explained Christoph Zander, project manager for Railway Solutions at Continental. To achieve this, special rubber compounds that not only fulfill fire protection requirements but can also withstand high operational stresses have been developed for each component. Once installed in trains, the air spring systems help to enhance safety and comfort.
Fireproof and comfortable surface materials
Thanks to its years of experience and certified test labs, Continental has developed an innovative solution for the heavily stressed train compartment seats that both looks good and fulfills the most stringent safety provisions. The decorative skai leather for
seat coverings is available in a wide range of colors and offers numerous options for customized design. It also fulfills the industry's tough requirements when it comes to fire resistance, smoke density and smoke toxicity. It is also durable, tear-resistant, wear-resistant, light-fast and easy to clean – and can even be wiped down with disinfectant.
The same is true of the floor covering. The newly developed TPU film represents a major advancement on the series material used in the past. This extremely lightweight, highly robust, non-textile film not only is highly aesthetically pleasing but also offers a range of functional benefits such as strength, minimum wear and slip resistance in accordance with DIN 51130. It fulfills the requirements of European fire protection standard EN 45545 and is extremely wear-resistant, scratch-resistant and easy to clean. It is also low-emission and halogen-free.
Resilient coating for the folding bellows
As a flexible transition system between individual cars, folding bellows on trains are in constant motion and have to withstand UV rays, rain, ice and snow. During their development, Continental focused above all on ensuring that they comply with fire protection standard EN 45545. The material fulfills the very highest standards for use in rail vehicles. Thanks to their special coating, the folding bellows are exceptionally durable and weather-resistant and are used in all the world's climate zones. The material portfolio encompasses a range of versions – including translucent – and thicknesses and is available in specially customized designs.

Highly flexible rail hoses for a wide range of applications
Whether for compressed air or potable water, Continental offers a comprehensive range of high-performance hoses for the rail transport sector. The hoses are made from high-quality rubber compounds and are subject to strict quality controls. They offer impressive levels of flexibility, dependability and durability and are extremely easy to handle. Most rail hoses already fulfill the latest EN 45545 fire protection requirements, while some are still under development. The product range includes cooling water hoses for air-conditioning and heating systems, a cable protection hose for cars and locomotives and non-sensitive, already EN-certified wastewater hoses. A flexible and robust compressed-air hose for installation between cars fulfills the DIN 5510-2 fire protection standard; hoses compliant with fire protection standard EN 45545 are currently under development. The same applies to potable water hoses such as Aquapal DB. As a partner to the international rail industry, Continental also offers customized solutions.
Brake hoses are among the key safety elements in railway engineering and undergo exceptionally stringent testing whether they are installed in subway rail systems or in Germany's high-speed train, the ICE. Here, too, the fire safety requirements undergo continuous refinement, although priority is always placed on ensuring functionality. Continental's new air brake hose fulfills the DIN fire protection standard and was approved for use in August by Swiss Federal Railways (SBB), the second company to approve this hose after the German railway company, Deutsche Bahn.
Contact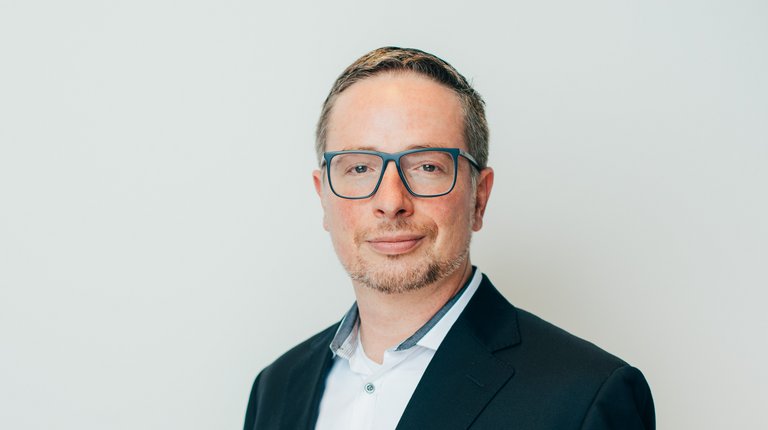 Sébastien Bonset
External Communications Manager