Press Release
August 06, 2021
Birgit Hiller to Head Group Communications at Continental
On September 1, 2021, Birgit Hiller will succeed Dr. Felix Gress, who is leaving Continental at his personal request after more than eleven years with the company
Hanover, August 6, 2021. The new head of Group Communications and Public Affairs at Continental as of September 1, 2021, will be Birgit Hiller (45), most recently responsible for public relations of the global production network and the German plants as well as the entire internal corporate communication of the BMW Group, Munich. She succeeds Dr. Felix Gress (61), who is leaving the company at his personal request after eleven years in his position. Ms. Hiller will report directly to Continental CEO Nikolai Setzer.
"We look forward to working with Ms. Hiller. She has extensive internal and external communication experience in the automotive sector and will therefore help us to successfully advance our ongoing transformation," said Setzer. "At the same time, we would like to thank Dr. Felix Gress for his outstanding accomplishments and the contributions he made with great passion to the sustained enhancement of our value-creating communication and values culture. We sincerely regret his decision and are sorry to see him leave. We wish him all the best for the future."
Prior to joining Continental, Birgit Hiller had been with the BMW Group for 18 years. "Relying on future technologies and growth areas is closely linked to a key role of communication. It is therefore exciting and challenging at the same time to make a contribution in this phase to the success of the corporate realignment. So I am really looking forward to my new responsibilities," emphasized Hiller.
"I would like to thank Continental, its Executive Board, its supervisors and especially my team for more than eleven years of working together in a spirit of trust. During this time I have been able to contribute systematically to enhancing the professional communication for the worldwide organization and its strategic importance," said Gress, adding: "With my current transition into an independent phase, I am starting the next stage of my long-cherished, professional life planning, while at the same time keeping a promise to my family. I wish Continental and Ms. Hiller every success."
Birgit Hiller's career has focused on communication for the past 13 years: whether from the perspective of employee communication, international press work or as a spokeswoman for board members as well as for business and financial topics. Prior to that, she worked in organizational development, human resources policy and strategy at the BMW Group, and at a management and personnel consultancy.
Contact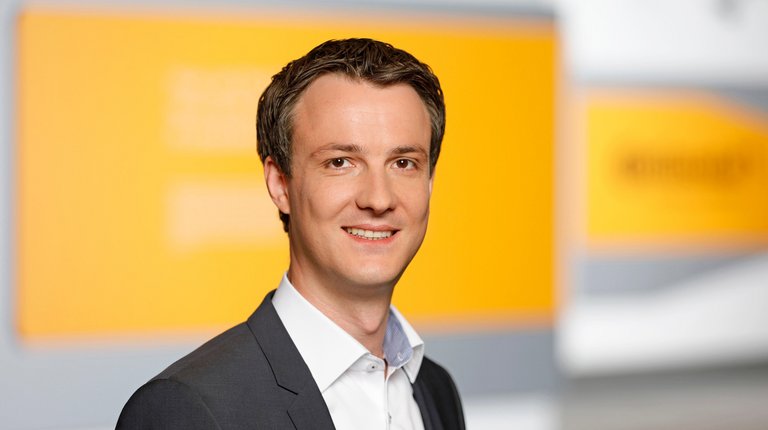 Vincent Charles
Head of Media Relations