Press Release
January 11, 2022
Continental Opens Sales and Hose Line Competence Center for Powertrain Technology in Japan
Strengthening collaboration with Japanese technology leaders with a team of experts in Yokohama
Focus on further development of drive technologies towards sustainable solutions for individual mobility
Japanese hydrogen society strategy offers ideal conditions for technology transfer, including in the commercial vehicle sector
Yokohama, Japan, January 11, 2022. Continental has established another sales and hose line competence center for powertrain technologies in Asia: Since October 2021, Takeshi Kuroiwa has been heading a team of around 15 experts for powertrain, exhaust and hydrogen technologies in Yokohama, south of Tokyo. By strengthening its presence in Japan, the technology company hopes not only to work more closely with local powertrain technology leaders, but also to play an active role in transforming mobility as part of Japan's Hydrogen Society strategy. "We are very pleased that in Takeshi Kuroiwa, we have been able to recruit an excellently connected expert of the Japanese market and its players for this forward-looking task," said Dr. Lutz Scholten, head of the Emission Reduction Solutions business segment.
Good conditions for the further development of drive technology
Hydrogen plays a prominent role in Japan for the country's future energy supply, Takeshi Kuroiwa knows: "As early as 2017, the government adopted plans for the so-called Hydrogen Society, the first industrialized nation ever to do so. This also concerns individual mobility in particular." In this context, an important building block on the way to sustainable mobility is drive technology. And here, Continental's fluid management experts can draw on their experience with previous technologies: "The heatable exhaust pipes of a diesel engine, for example, are not dissimilar to those in a vehicle powered by fuel cells," explains Dr. Lutz Scholten. The same applies to many other components that are also needed in new drive concepts, either unchanged or further developed. At the new sales and competence center in Yokohama, this know-how is now available to the innovators of Japanese vehicle manufacturers right on their own doorstep. "We are convinced that in the ideal conditions of the Japanese Hydrogen Society, we can also advance the transformation of future mobility worldwide," adds Takeshi Kuroiwa.
Sustainability on several tracks
Continental has chosen to implement one of the most comprehensive sustainability frameworks in the automotive supply sector and offers customers climate neutrality along the value chain. In doing so, Continental neutralizes its own CO2 backpack through negative emissions, for example, including production, the supply chain, and the end-of-use phase worldwide. The focus here is clearly on vehicles without drive emissions. "However, this does not mean that we can now focus our development activities exclusively on electric battery or fuel cell drives," says Dr. Lutz Scholten. "Particularly in the commercial vehicle sector, there is currently no viable, scalable solution that meets market requirements for range and charging or refueling speed. We are working hard on this – but until that time comes, we also want to make diesel engines for trucks ever more efficient and cleaner. The new drive technologies will also benefit from this."
Contact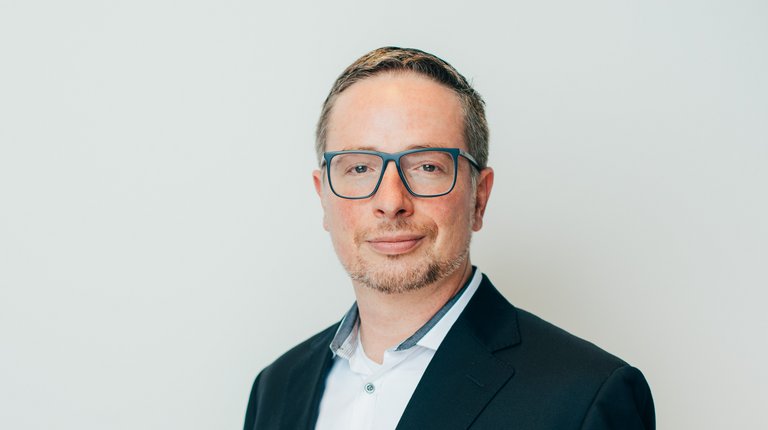 Sébastien Bonset
External Communications Manager