Press Release
September 27, 2017
IAA 2017: Continental Brings to Life Ideas and Visions of Young Talented People
103 students and junior employees from the software, electrical and mechanical engineering industries work with experts at Continental on future mobility
Dr. Reinhart, Executive Board member for Human Relations: "We are particularly interested in unconventional approaches"
The winners of "Turn Fiction into Science" will travel to the Consumer Electronics Show (CES) in Las Vegas (U.S.A.) in January 2018
Frankfurt/Hanover, September 27, 2017. Red, yellow, blue, green – the paradise of the future is brightly colored. It features height-adjustable houses, an algae farm, a hydrogen circuit and autonomous transportation systems. What's more, the intelligent paradise island is made out of lots of colored Lego bricks – designed by participants of the "Turn Fiction into Science" event. Continental invited a number of students and young employees to participate in the event, which was part of IAA 2017 in Frankfurt. The objective was to work together across numerous disciplines and use vision to shape lives and mobility of the future.
Altogether, 103 young, talented individuals from the disciplines of IT, software, electrical and mechanical engineering, physics, economics and environmental management competed against one another from September 14 to 24, 2017, in four different competitions: "Smart Paradise Challenge," "Connecting Minds," "Cloud Hackathon," and "Electrification Challenge." The participants – selected from 264 applicants, 13 percent of them junior employees and 87 percent students – addressed some of the major trend topics such as connectivity and electrification, and took on the challenge to think boldly with no limits. They exchanged ideas, honed their concepts and prototypes, considered options, discussed different approaches – and presented their solutions.
Conceiving new ideas and trying them out in practice, as a team: this combined approach succeeded
In the "Smart Paradise Challenge" the young and aspiring engineers used Lego bricks as a creative technique to present their solutions for a resource-efficient future.
The "Connecting Minds" competition focused on the question: How does virtual reality change the way people work together?
Twelve young individuals, two teams, one co-working space, virtual-reality glasses, laptops and two days' time – these were the conditions under which the "Connecting Minds" participants were allowed to let their creativity and talent run wild. In the end, they presented two concepts to the Continental jury: a virtual 3D mind map and a virtual trade fair booth. Participants in the "Cloud Hackathon" and "Electrification Challenge" competitions presented their ideas for a cloud-based vehicle app and a method for optimizing the range of electric powertrains. They even got to try their ideas out in practice on Continental's on-board computer.
Impressive skills and creativity demonstrated by young software professionals
The objective has been achieved for "Turn Fiction into Science," which was to initiate a dialog with young people, work with them to come up with visions for the future and inspire them to consider Continental as a future employer. "We showed them everything Continental has to offer and what a diverse range of jobs and career options we have available," said Dr. Ariane Reinhart, Executive Board member for Human Relations. Reinhart seemed impressed not only with the skills of those taking part, but also with their unique way of implementing their ideas and solving problems. "We are interested in the ways in which young people work, especially the unconventional approaches they take," underscored Reinhart. "I saw so much of that at this event."
To the winners of the IAA event "Turn Fiction into Science" Continental gave away four trips to the world's largest technology fair, the Consumer Electronics Show (CES), in Las Vegas (U.S.A.) in January 2018 – another ideal place to immerse themselves in the future of mobility.
Contact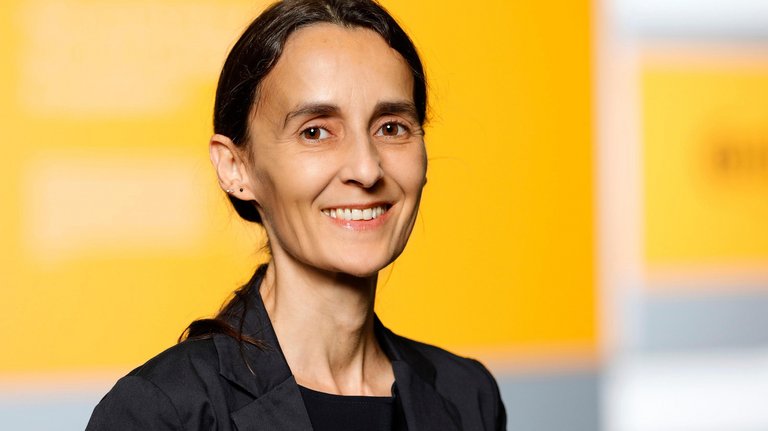 Nicole Göttlicher
Spokeswoman, HR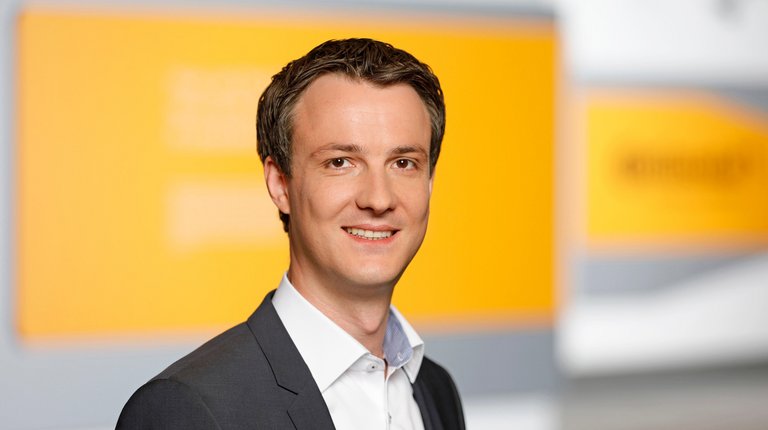 Vincent Charles
Head of Media Relations