Press Release
July 20, 2022
Continental Celebrates and Thanks Its Long-serving Employees in Northeim
Employees with 25 and 40 years of service honored in a relaxed atmosphere
Around 200 guests attend celebratory event at the FREIGeist hotel in Northeim
Sign of appreciation: long-service celebration a fixture at the site since 2005
Northeim, Germany, July 20, 2022. In today's world, 25 or even 40 years at a company may seem like a small eternity. For those who achieve such a feat, it is a source of great pride – especially in turbulent times, which Continental has also experienced in Northeim. At the beginning of July, Continental therefore took the opportunity to celebrate, congratulate and thank its long-standing and loyal employees.
Around 200 guests, 76 of them long-service employees, were invited to the FREIGeist hotel in Northeim for food and drink, live music, dancing, entertainment and an informal catch-up. The warm summer evening rounded off the relaxed and cheerful ambiance, and guests and organizers were delighted.
Appreciation of employees a tradition
The long-service celebration in Northeim has been a tradition at Continental since 2005. Previously held as a ball, this year it was more informal. The invitation card did not say "your party" for nothing. Casual, cheerful, unrestrained and relaxed were the motto. The 200 or so guests danced exuberantly to the atmospheric Free Electric Band, marveled at the skill of violinist Daniela G. and had their portraits painted by sparkler artist Timo Pitkämö.
The various entertainment on offer went down very well with guests – such as Dirk Oberheide, production foreman for conveyor belt manufacturing at the Northeim site, who has been employed at Continental for 40 years. "It was a very successful event: my compliments to everyone involved. The location was great, the entertainment excellent and the atmosphere outstanding. Everything was perfect." Like many other colleagues, he especially enjoyed having interesting conversations with old as well as new acquaintances. "Everyone was happy to see former colleagues as well and to spend time catching up in a relaxed and different setting," he adds.
Strong ties to location and company
When employees celebrate their long-service anniversaries with a company, in many cases even at the same location, this naturally speaks for the company and the region, but most of all for the employees themselves. Employees like Dirk Oberheide, who started here as an apprentice and will in all likelihood retire here as well. "One of Continental's aims with this celebration was to thank its long-standing employees at the site for their loyalty and commitment," emphasizes personnel manager Jens Heuchert, who organized the celebration together with his colleague Elke Heese. "The event is an important way for to us to make our appreciation clear. I'm very pleased that the guests felt the celebration was successful and that they feel valued as a result."
Dr. Dirk Leiß, who heads Continental's Surface Solutions business area, explicitly mentioned this in his celebratory speech. Addressing the long-service employees directly, he said: "All we can say is thank you! For your loyalty, dedication and great commitment over such a long period. You are the embodiment of Continental's strong community in Northeim. Without you, the site would not be what it is today: an important and recognized employer in the region and a cornerstone for the Continental Group."
With around 1,700 employees, the Continental plant in Northeim is one of the largest employers in the region. The company has been manufacturing here since 1964 and currently produces conveyor belts for mining and industry, technical fabrics, membranes and printing blankets, as well as hoses, hose lines and sealing parts for the automotive industry.
Contact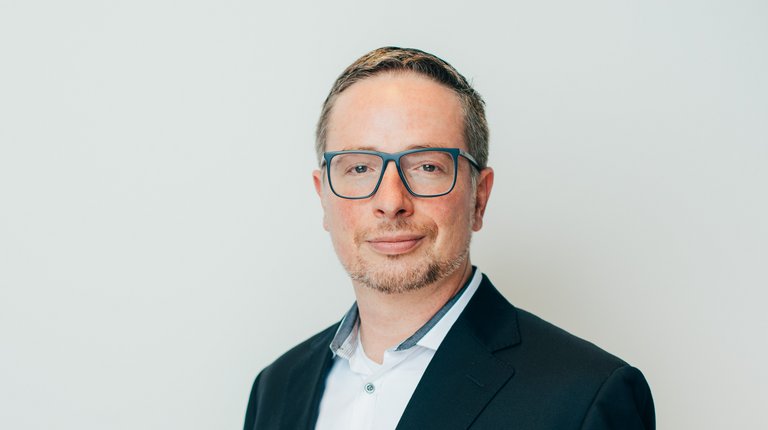 Sébastien Bonset
External Communications Manager