Continental TechShow 2023
Vehicle Driving Demonstrations, Marketplaces, Networking
Presenting new solutions, making innovations tangible, explaining backgrounds, understanding technology and answering questions - this is what the Continental TechShow stands for.
Automated and intelligent mobility, connectivity, software and sustainability are going hand in hand with driving pleasure, comfort, safety and effiency. Journalists will be able to experience live the latest developments and trends at our TechShow event on June 14, 2023 in Frankfurt am Main under the motto"Experience Forward Thinking.".
Here you will find all information and materials for your coverage.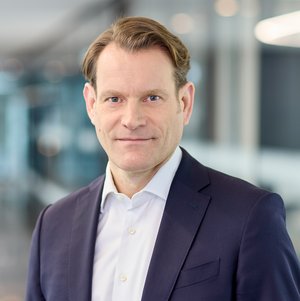 We bring sustainable ideas into production.
We have prepared the following topics for you
We are already thinking about tomorrow today and building on years of systems experience, success stories and innovations for the intelligent, safe, and sustainable mobility of the future.Along inspiring marketplaces and vehicle demonstrations, we will be presenting technology highlights from Continental related to thesoftware-driven future mobility and sustainable material competence.
Experience software-driven future mobility.
Continental is THE enabler when it comes to software-defined vehicles. But Continental has much more to offer when it comes to mobility: We have been supplying original equipment manufacturers with forward-thinking solutions for years. We think and create from the road to the cloud – and doesn't stop even there. Because forward-thinking solutions for mobility are always being thought through further - with a particular focus on software solutions. Or to put it in words: Experience software-driven future mobility.
Experience sustainable material competence.
Continental can do material competence. Customers around the world value Continental for this. A key challenge is to go easy on existing materials. Sustainability, both in production and in the materials themselves, is more important than ever for politicians, customers, and society. We are developing new technologies and approaches to deliver the performance Continental is accustomed to and appreciates with recyclable, renewable or completely new materials. We want you to experience this right here at the TechShow by telling you: Experience sustainable material competence.
You are a journalist and you are interested in upcoming Events? Then register now for our press information e-mail service.
Register here
Continental's event for students, graduates, and professionals
At Continental, experts from all over the world are working on the future of mobility. We develop groundbreaking technologies and services for the sustainable and connected mobility of people and their goods. Bringing these technologies to the road requires not only expertise, but also team spirit. We are looking for talented people who love technology and want to help shape future mobility - just like we do. Does this appeal to you? Then register now and get to know us.
On June 16, starting at 1:30 p.m., we will show you the wide range of products and solutions at Continental as part of "Meet The Experts" at the Tech Show in Frankfurt/Main. We invite you to get to know the people and topics at Continental first-hand. In exciting discussion rounds, you will learn from our experts everything about the unique working world at one of the world's leading technology companies. Curious now? Then register here by June 9 and be part of it! We are looking forward to seeing you!