Press Release
November 09, 2020
From Hamburg, for Hamburg: Continental ensures comfortable mobility in public transport
Continental air spring systems produced in Hamburg ensure a high level of ride comfort in the Hamburger Hochbahn's modern DT5 trains
Air spring systems dampen vibrations, can reduce driving noises in the vehicle interior and help vehicles "glide" on the rail
System with ten years of maintenance-free operation on average
Hamburg, Germany, November 9, 2020. The technology company Continental ensures optimal suspension of the Hamburger Hochbahn AG (HOCHBAHN): All trains of the latest generation of DT5 vehicles drive with air springs from the specialist for suspension and vibration damping: two pieces per bogie – clearly visible on the underside of the train. The metal-to-rubber elements for the system are produced in Hamburg and pre-assembled at the plant. In particular, the high level of ride comfort provided by the air springs is a real added value for passengers, while operators benefit from the low maintenance costs. In addition, air springs will be refurbished at the Hamburg location with sustainability in mind and fitted with new metal-rubber elements.
More driving comfort despite extreme demands
"As with the predecessor trains DT4, we were also requested to supply the air springs for the DT5," says project developer Olaf Korduan. The car bodies are cushioned by the air spring systems to the bogies and isolate the vibrations between the rail and the carriage. This reduces the vibrations in the vehicle interior and can also reduce the noise level. The air spring systems therefore ensure a high level of ride comfort, which is similar to gliding on the rails.
The main focus was on the customer requirement to make the trains lighter overall and to improve the comfort of the suspension. For this reason, Korduan and his team designed an air spring system with an air bellows and a rubber-to-metal auxiliary spring that is lightweight, withstands the enormous stresses of daily underground operation and is as non-corrosive as possible. The auxiliary spring is used as an additional spring element in the event of a failure of the air bellows due to a pressure loss. The auxiliary spring, based on a rubber compound manufactured at the Hamburg site, is also produced in Hamburg-Harburg. The final assembly takes place in Hanover. This means that the entire air spring system used by the HOCHBAHN is produced in the North Germany region.
Maintenance-free throughout the years
Since 2012, the air spring systems have been running through Hamburg with the DT5 cars of HOCHBAHN every day. A total of 960 units have been installed. In the course of the further modernization of the fleet of the Hamburger Hochbahn AG and the replacement of the predecessor series DT3, another 344 air spring systems will be added by 2022. "After that, we will be able to rework the spring systems at our own maintenance centers according to customer demand – replacing bellows and auxiliary springs with new rubber parts. This saves resources and the environment," explains Christoph Zander, who heads the Innovations team for Railway Engineering in the air spring systems business unit.
Continental's air spring technology supports companies such as the Hochbahn AG in the use of energy- and fuel-saving products as well as in the pursuit of more sustainability and promotes the development of the mobility of the future.
Contact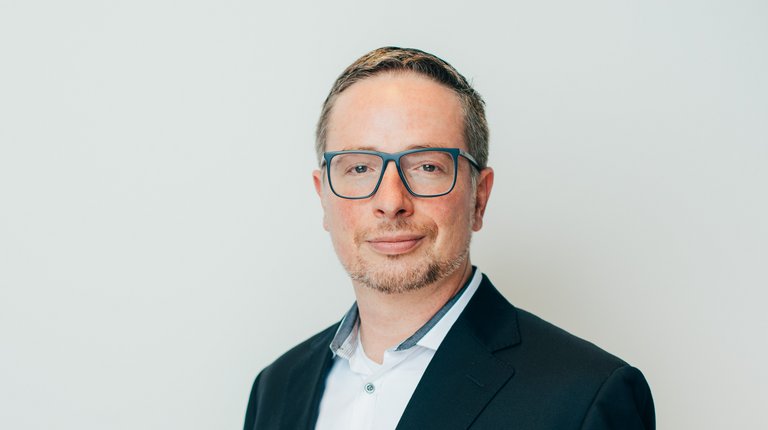 Sébastien Bonset
External Communications Manager