Press Release
October 08, 2020
Continental Hamburg – Technology for the Mobility of the Future
Location alignment: solutions for the mobility of the future on and off the road
Digitalization: smart solutions add a digital component to rubber and plastics expertise and create the basis for new digital business models
Materials competence: new hose solutions for electric vehicles are developed and tested at the Plastics Competence Center
From Hamburg for Hamburg: air spring systems for greater comfort in the trains of the Hamburger Hochbahn
Further training: qualification program for semi-skilled and unskilled staff for the state-recognized vocational qualification of process mechanic for plastics and rubber technology
A long tradition: production of rubber compounds is an integral part of the plant
Hamburg, Germany, October 8, 2020. Technology company Continental is continuously expanding its production site in the Harburg district of Hamburg, Germany, into a tech campus with a range of business units. Products such as air spring systems that enhance ride comfort on the Hamburger Hochbahn (Hamburg's largest public transport company), the establishment of a new training institute for semi-skilled and unskilled employees, a center for innovation and digitalization and a state-of-the-art center of competence for plastics are examples of this transformation. "Thanks to continuous investment and a future-oriented approach, the plant has developed from a former rubber processing site to a location where solutions for the mobility of the future both on and off the road are designed and produced," explains Dr. Peter Scholtissek, who heads the Harburg location.
A combination of materials competence and digital components
The company sees itself as a collaborative partner and reliable player in Hamburg's corporate network, whose work is closely linked to Hamburg as a business location and center of science and research, in particular to the knowledge and technology transfer company Tutech, the Hamburg University of Technology (TUHH) and other universities throughout Germany. In this context, the technology company offers students the opportunity to investigate the potential and feasibility of concepts for future-oriented developments and trends together with experts from Continental in what is called the Makers' Garage. These projects enable young engineers and software developers to put theoretical knowledge into practice, work in international teams and establish contacts with startup companies, thereby also offering them a springboard to starting a career at Continental.
This new area supports Continental's industrial business in the planning and implementation of digital "smart" projects – with a particular focus on applications in the fields of Internet of Things and cloud-based app development. The aim is to develop solutions that add a digital component to the existing range of rubber and plastic-based products, creating the basis for new digital business models. In the future, all global innovation and digitalization activities of the ContiTech business area will be coordinated by the new Innovation Center in Hamburg.
One example of such developments is Fleetmatch, which has also been supported by Continental's Hamburg-based digital experts. This web and app-based solution connects qualified professional drivers and fleet operators and gives drivers a strong voice by enabling them to evaluate loading docks easily and quickly. This means Fleetmatch addresses two challenges of the logistics industry: the shortage of professional drivers on the market and the widespread lack of appreciation for this professional group.
New Plastics Competence Center develops hose lines for electric vehicles
In addition to its newly-created capacities, Continental is investing in further materials-related expertise alongside rubber processing. 2.2 million euro was invested in the Plastics Competence Center in Hamburg-Harburg, where high-performance hose lines for electric vehicles are developed and tested. There is growing demand in the automotive industry for high-performance technical materials such as plastics. Hose lines are required in modern vehicles for thermal management, i.e. the targeted heating and cooling of components such as batteries or electric motors. Efficiency and range can thus be significantly increased. In this function, Continental's Hamburg location is responsible for central product development for all of the company's production plants worldwide.
Air spring systems for greater comfort in the trains of the Hamburger Hochbahn
But the mobility of the future doesn't just mean moving by road: passenger transport by rail will also become increasingly important in the future. The Hamburger Hochbahn's DT5 trains are fitted with air spring systems from Continental. The auxiliary spring, a relevant component of the air spring system, is produced at the Hamburg location – the rubber compound for it is also produced at this traditional hanseatic site. In addition, the spring systems can also be refurbished at the company's own maintenance center at the customer's request. A new machine was purchased in 2019 to prepare the metal-rubber elements. It combines multiple production steps into one system and thus increases efficiency and competitiveness.
Further training for the specialists of tomorrow
At the Hamburg location, Continental is investing not only in machinery, but also in people: The technology company is offering its semi-skilled and unskilled employees a step-by-step qualification for the state-recognized vocational qualification of process mechanic for plastics and rubber technology. This continuing education and training opportunity from the "Continental Institute of Technology and Transformation" (CITT), founded in 2019, completes the location's package for employee qualifications, which also includes measures to integrate the long-term unemployed and provide career orientation for young people.
Rubber is an indispensable part of everyday life
"Even though the Hamburg manufacturing plant is being transforming into a diverse and future-oriented technology location, the traditional production of rubber compounds will remain an integral part of the plant premises," says Scholtissek. Rubber keeps the modern world in motion and is the key to pioneering developments and technical innovations. This unique material functions and works in almost every sector of industry and across everyday life – whether as drive belts in washing machines, car or bicycle tires or conveyor belts for transporting overburden in large infrastructure projects. At the same time, Continental's Hamburg location, with its innovative clusters and smart solutions, is helping to shape the structural transformation to Industry 4.0 and is ensuring the availability of qualified personnel.
Contact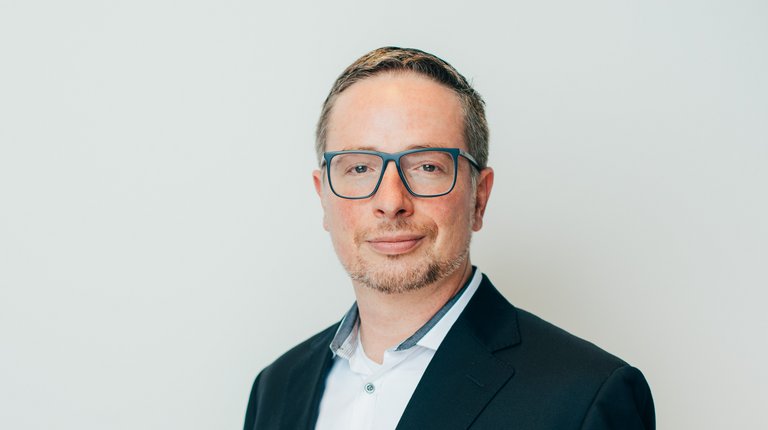 Sébastien Bonset
External Communications Manager