Press Release
August 31, 2023
Continental Presents the Vehicle Interior of the Future with its Sustainable SPACE D Design Concept
SPACE D sustainability concept turns change in usage resulting from electric mobility and autonomous driving into an emotionally appealing experience
Living room and vehicle interior merge into a mobile oasis
SPACE D concept shines a spotlight on sustainability, design and function
Carbon neutrality, circular economy and unique product features are the defining qualities of modern surface solutions
SPACE D is making its debut: the new design concept from Continental offers a glimpse into the future of vehicle interior design. Shaped by electric mobility and autonomous driving, this is an experience that can already be enjoyed today. The company has therefore bridged the gap between living room and automotive interior while placing the focus firmly on comfort and wellbeing. "Following on from the AMBIENC3 with its visionary concept for vehicle interiors and the ContiHome showcasing the future of living, the time had come to merge the two worlds into one," says Ralf Imbery, Global Director Design, Marketing & Strategy. "The result is SPACE D – a form of mobile oasis."
Sustainability is at the heart of SPACE D and can be experienced in various facets of the concept. Many of the applied surface solutions have been engineered in line with the three defined pillars of sustainability – carbon neutrality, circular economy and unique product performance – which in turn enable customers to make their end products more sustainable. Besides sustainability, the exhibit also focuses on design and functionality. SPACE D can be seen and experienced at Continental's stand (B10) in Hall A2 at the IAA Mobility Summit in Munich on September 5 – 8.
The triad of sustainability, design and functionality
"SPACE D is a fully accessible and emotionally engaging concept that allows visitors to truly immerse themselves in the automotive interior of the future," explains Imbery. "This experience encompasses all three dimensions, inviting them to sense sustainability, touch design and feel functionality at work. The visitor can therefore fully experience just how much vehicle interiors are set to change."

Continental's team of surface specialists have pared down their SPACE D exhibit to the essentials – namely the mobile interior itself. There is no body surrounding it, no powertrain, no wheels – just an open frame bordering the space as a symbolic guide for the glimpse into the future of the vehicle interior. The "D" in the name SPACE D stands for the high standard of design aspired to by the visionary open-plan concept.
Benova Eco Protect is now PETA-Approved Vegan 
The outside of the SPACE D frame is defined by trendy wooden slats that lend structure to the overall concept and emphasize its natural feel. The entire design of this open concept, its structures and the harmony of color in its individual elements set the tone throughout the space and allow it to be experienced as a whole. Upon closer inspection, the visitor's attention will be drawn to the individual surfaces that make up SPACE D on the inside, the most eye-catching of which is the durable Benova Eco Protect material that adorns the lounge furnishings. This key element of the interior ambiance has just been entitled to wear the PETA-Approved Vegan label for certified vegan products. The material dispenses completely with critical substances, plasticizers and solvents, resulting in remarkably low emissions and odor levels as well as a low Product Carbon Footprint. It meets the requirements of all OEM-specific banned substance and declaration lists. Benova Eco Protect also offers a weight saving of around 20 percent over standard surface products. However, it is the surface material's design that really makes it stand out, as underlined by its success in the prestigious German Innovation Awards and its recent nomination as a finalist in the internationally renowned Automotive News PACE Awards.

Classic Acella – more sustainable than ever before
Sustainability takes top priority in SPACE D. For this reason, an appropriately developed variant of the classic Acella material, dubbed Acella – Sustainable Product Design, is used for the chair in the workstation at the front of SPACE D. It features bio-based and recycled components and also ensures a high level of customization thanks to individual embossing patterns and padding. This means the material is perfectly suitable for virtually all processing and upholstery techniques.

Xpreshn Hylite Concept opens the door to a richly diverse experience 
When it comes to functionality in SPACE D, the translucent material Xpreshn Hylite Concept uses light to truly blaze a trail. Also made from renewable raw materials, it opens up new avenues for styling and, above all, function. The surface's translucency offers a wealth of possibilities, as illustrated by the HMI control panel in the lounge area of SPACE D, where it is used to control the lighting and surface heating. Xpreshn Hylite Concept has been used again for the luminous Continental logo on the head restraint in the lounge area.

Surface technologies that address changing needs
Since the functional dimension of surfaces is gaining in importance in general, SPACE D employs a number of proven and patented technologies, such as heatable (for direct, fast and very precise heating), staynu (extremely resistant to dirt) and laif (breathable, comfortable, passive temperature control and acoustically effective). All demonstrate that a surface is a functional system rather than just a cover. The SPACE D concept therefore neatly blurs the lines between the home environment and the vehicle, incorporating both a lounge area and a control center with intuitive operating panels.

"This combined application of sustainability, an attractive design with references to nature and innovative surface technologies enables the materials used to take both comfort and the driving experience into a new dimension," points out Imbery, before adding: "For us, thinking and acting responsibly means treating nature and our environment fairly and protecting them as best we can. This is why we place great emphasis on sustainability in everything we do. As we like to say: sustainability starts at the surface."
SPACE D is therefore a shining example of modular and flexible vehicle interior design that satisfies changing requirements and is packaged in sustainable form throughout, without compromising on product performance in any way. The materials used illustrate how sustainability can be made visible and perceptible.

More information on SPACE D can be found here.

Press conference on Monday, September 4, 2023 at the Continental exhibition stand 
The Continental press conference will take place on September 4 from 10:10 to 10:30 a.m. CEST (Hall A2, Booth B10). Under the tagline "Making future mobility happen, today!", Philipp von Hirschheydt will present Continental's IAA highlights. The press conference will be held in English. Due to time constraints, an official Q&A session is not scheduled. It will also be possible to follow the press conference online via live stream on the company's press portal.

Link to live stream of the press conference: continental.com/iaa

Contact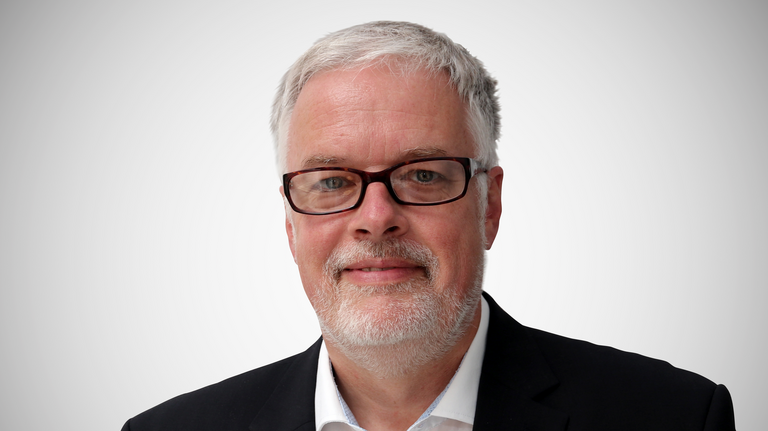 Axel Schmidt
Head of Communications
ContiTech Surface Solutions