Making Future Mobility Happen, Today!
Curious how Continental is making future mobility happen, today?
Continental has presented how functions and solutions will make mobility safer, more exciting and autonomous, how we combine highest product performance with sustainability and finally connect all the dots – from the road to the cloud and from virtual to real.
Under the umbrella of the two focus areas Software-driven Mobility and Sustainable Mobility, Continental Automotive, Tires and ContiTech has shown how we redefine the vehicle at every level – from the road to the cloud.
Together with you, Continental is making future mobility happen, today. Here you will find highlights and materials for your coverage.
MediaKit
Please find here all press releases, press pictures as well as backgrounder on products and technologies for download.
German Chancellor visits Continental
Here we have compiled some impressions from the trade show for you. All current press images from the IAA MOBILITY 2023 in Munich can be found under Continental at IAA MOBILITY.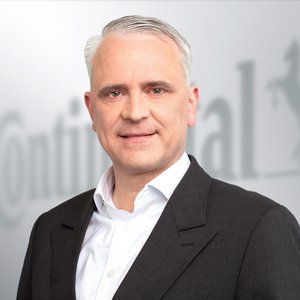 The ecosystem from the road to the cloud around the software-defined vehicle ensures exciting mobility experience, greater road safety and provides the framework for the development toward autonomous mobility. Business models and relationships between companies along the entire value chain are also undergoing fundamental change, with customers and suppliers becoming development partners. The key lies in collaboration and partnership – after all, only a closely networked industry can take advantage of the full potential of software-defined mobility.
We have prepared the following topics for you
We are already thinking about tomorrow today and building on years of systems experience, success stories and innovations for the intelligent, safe, and sustainable mobility of the future. Along inspiring marketplaces and vehicle demonstrations, were presenting technology highlights from Continental related to the software-driven future mobility and sustainable material competence.
Experience software-driven future mobility.
Continental is THE enabler when it comes to software-defined vehicles. But Continental has much more to offer when it comes to mobility: We have been supplying original equipment manufacturers with forward-thinking solutions for years. We think and create from the road to the cloud – and doesn't stop even there. Because forward-thinking solutions for mobility are always being thought through further - with a particular focus on software solutions. Or to put it in words: Experience software-driven future mobility.
Experience sustainable material competence.
Continental can do material competence. Customers around the world value Continental for this. A key challenge is to go easy on existing materials. Sustainability, both in production and in the materials themselves, is more important than ever for politicians, customers, and society. We are developing new technologies and approaches to deliver the performance Continental is accustomed to and appreciates with recyclable, renewable or completely new materials. We want you to experience this right here at the TechShow by telling you: Experience sustainable material competence.
You are a journalist and you are interested in upcoming Events? Then register now for our press information e-mail service.
Register here