Experience Software-driven Future Mobility
In all areas of society, connectivity and digitalization in mobility are advancing rapidly. At the same time, the proportion of software in vehicles is constantly increasing. Due to the great leaps in development in the SDV, more and more functions in the vehicle are controlled, monitored and maintained by software.
At the IAA, Continental will be demonstrating how this development is accompanied by a fundamental change in vehicle technology. Increasingly, software determines the functions of the vehicle and the experience for its users. The previously self-contained hardware-centric architecture of the vehicle is being redefined. It aligns itself with the software and opens up thanks to connectivity. Software and functions can thus be updated throughout the entire life cycle of the vehicle. The result is a comprehensive ecosystem from the road to the cloud. The automotive industry refers to this as a software-defined vehicle. For the drivers, the vehicle feels more and more like a smartphone on wheels: it offers an increasingly safe, exciting and autonomous mobility experience. Please find here some of our product highlights.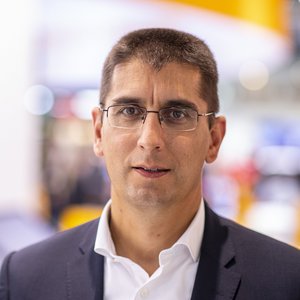 "At Continental, we offer hardware, software and service modules to get the software-defined vehicle on the road together with our customers. We are shaping the entire ecosystem from the road to the cloud and, with data-driven development, testing and validation tools or solutions for cyber security, also ensuring that we close the circle from virtual to real."