Press Release
May 21, 2014
Lucky Number Anniversary: Continental Celebrates Production of 8,888,888 Transmission Control Units in China
Across-the-board success story: The Continental Transmission Business Unit pursues rigorous regionalization strategy in number one growth market
As a leading company in control units for automatic transmissions in China, Continental serves local OEMs in addition to international automakers
Steep increase in demand for automatic transmissions on the Chinese market
Nuremberg, Shanghai (China), May 21, 2014. In China, the automotive supplier Continental is recording steep production increases for transmission control units (TCU). Launched in Changchun in 1998, TCU production expanded significantly in 2008 with the opening of a new plant in Tianjin, near Beijing. In 2010, Continental celebrated the millionth TCU "made in China". Only three and a half years later, total volume has now climbed to nearly 9 million units. The exact figure is 8,888,888 units, which is a special reason to celebrate in China, 8 traditionally being a lucky number. The opening ceremony for the Olympic Games in Beijing, for example, started at 8:08 PM on 08/08/2008. Continental's Tianjin location has since become the largest plant anywhere in the world operated by the Transmission Business Unit, which is part of the Powertrain Division. Here Continental mainly produces T76 systems (for stepped automatic transmission) and DQ200 (for double clutch transmission). The plant delivers the parts to nearby factories run by two major international automakers. The EAST, a platform specially tailored for local manufacturers, is, however, also produced here. The Transmission Business Unit also has a large development team based at the Shanghai location to support customers in China. As Rudolf Stark, Executive Vice President of the Transmission Business Unit, points out: "The TCUs are highly successful in China. We laid the groundwork for this growth very early on and have invested a lot over the last few years. This also includes setting up an entire supplier network. The short supply chain and the high local vertical integration enable us to react quickly and flexibly to changes in the market."
The trend to automatic transmission, as already seen in Europe and America, is clearly making inroads in China as well. This contributes to the dynamic development of TCU business in the world's most important growth market. Chinese drivers don't often cover long distances on the freeway. Instead, they mainly drive in urban areas, where traffic is often stop-and-go, forcing them to switch back and forth between average and low speeds. Here automatic transmission makes for much easier and more stress-free driving. More and more car buyers opt for an automatic model when they buy a car. And this trend will increase in the future for another reason: Like many countries and regions around the world, China is also tightening its environmental laws and is likely to impose a CAFC [corporate average fuel consumption] of 5 liters per 100 kilometers as of 2020. The only way to attain this value in many cases is to make greater use of hybrid drives. These, in turn, require automatic transmission.
An all-round provider for Chinese manufacturers thanks to the EAST platform
Not only international automakers but Chinese automakers, too, are increasingly working on development of transmissions of their own. Continental developed the EAST platform, which went into series production in 2009, expressly for these local manufacturers. The second generation of this TCU is now produced in Tianjin. It is designed as a modular system with 32-bit architecture and is suitable for controlling all types of automatic transmissions, whether stepped automatic transmission, double clutch transmission, or continuously variable transmission (Continuously Variable Transmisson CVT). "We tailored the EAST platform to the needs of our Chinese customers. We rigorously held to the platform principle, so the TCU provides an optimum combination of current control technology and high cost-efficiency," says Jerome Pierrelee, Head of Engineering Asia Segment, Transmission Business Unit. "From the very beginning, we have supported the development work of our local customers – including state-owned and private automakers and independent transmission manufacturers. This created a strong basis of trust. Today they fully rely on us, an all-round provider, knowing that we supply "turnkey" solutions with hardware and software from one source." Continental benefits from the extensive software capability of its transmission development team in Shanghai, which can support international and Chinese manufacturers across the whole spectrum, from basic software to application software.
In order to provide customers with on-site support for automatic transmission development, Continental has regularly hosted the "Transmission Academy" since 2012. Held in cooperation with Tongji University in Shanghai, the two-day seminar includes both lectures and practical exercises. University lecturers and industry experts share their knowledge to arrive at the most comprehensive understanding of the latest techniques.
New production line, new platform generation, and automated driving as a long-term objective
Prompted by the steep rise in demand for TCUs in China, Continental will be setting up a new production line in Tianjin. "This line, which is specially designed for the EAST platform, will be used mainly for Chinese manufacturers" says Rudolf Stark. And the next generation of transmission control is already in preparation. "We will refine the EAST platform further. It will work with dual core micro-controllers, have application software entirely developed by Continental, and meet the highest safety regulations in accordance with ISO standard 26262. Slated to go into series production in 2018, the new generation will also make it possible to actuate an additional electrical oil pump, for example," says Stark.
While Continental believes that all types of automatic transmission – stepped automatic transmission, double clutch transmission, and CVT – will achieve considerable market shares in the Chinese market in the future, the supplier is, nevertheless, hard at work improving manual transmission. "In the case of vehicles with manual transmission, the electronically controlled clutch, or e-clutch for short, is key to further optimizing CO2 emissions. It offers new options that make it easier to implement electrification or stop-start features in manual transmissions. Here we are already developing solutions with various customers, especially those in Asia," says Stark.
And particularly in light of traffic conditions in China, the Transmission team at Continental is focusing more and more on automated driving as a vision for the future. Rudolf Stark: "Even today, many vehicles are equipped with adaptive cruise control. This adds up to an assisted driving in urban traffic. The TCU plays an important role in this. And if we go one step further and also include steering, then we have reached partially automated driving."
Contact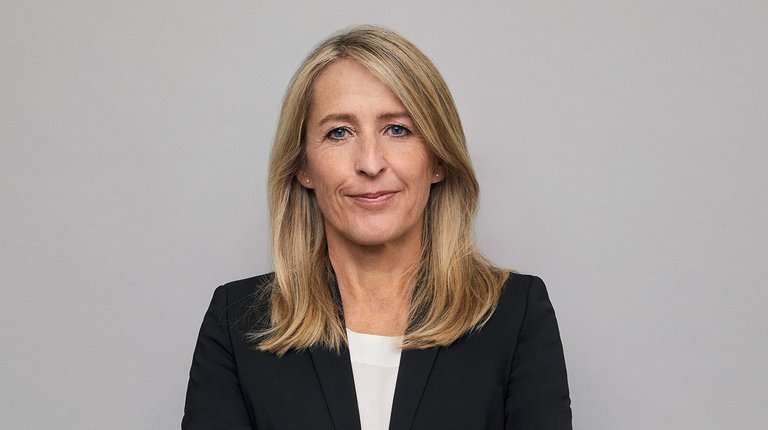 Simone Geldhäuser
Head of Media Relations & Press Spokesperson Innovation & Technology