Press Release
June 05, 2014
Continental opens a new high-tech production facility for engine components in Russia
International automotive supplier expands capacity at its plant in Kaluga
The new production facility produces engine control units, fuel supply units and components for injection systems
Continental has invested 24 million euros in the state-of-the-art production facility, where a total of 100 new jobs will be created by 2016
Kaluga (Russia), June 5, 2014. The international automotive supplier Continental today opened a new facility of its Automotive Divisions at the company's Russian production site in Kaluga. Among the guests at the opening ceremony was Anatoli Artamonov, Governor of the Kaluga region. The high-tech production facility, in which Continental invested 24 million euros, has a capacity of up to one million engine control units as well as 500,000 fuel supply units and 500,000 fuel rail systems. "With the new plant, we have increased our production capacity in Russia, and that will enable us to serve customers in Russia on a long-term basis with products manufactured in Russia. This is a further strategic step to positioning ourselves in the rapidly growing Russian automotive market as one of the world's leading supplier of electronics," said José Avila, Member of the Executive Board of Continental and President of the Powertrain Division.
The Continental site in the Kaluga South industrial park is located in the immediate vicinity of the assembly plants of Volkswagen, Volvo Trucks and PSA. The new Automotive facility, which was completed in just 16 months, occupies an area of 7,200 square metres of utility space and is equipped with state-of-the-art production technology. The production lines are extremely flexible, so they can quickly be adapted to meet new customer requirements. The plant also satisfies the latest standards of environmental protection and workplace ergonomics. And that's not all; the production building is air-conditioned and special filter systems ensure an extremely clean work environment, so that the high-quality standards for the production can be fully achieved.
"The new production facility in every way meets the high standards of quality Continental enforces at all of its international sites, and this applies both to the production lines themselves and to the systems and components produced here," said Christian Kögl, Head of Continental Powertrain Russia and CEO of Continental Automotive Systems RUS. "Since establishing the site in 2007, we have greatly expanded the range and volume of products manufactured here. Among other things, the new facility will help to meet the demand for efficient, electronically controlled engine systems, which is growing rapidly in response to Russia's stricter emissions standards." From 2015 on, the Euro 5 emission standard will apply to new cars.
​​​​​​The innovative 32-bit Easy-U engine control unit, which Continental produces at the new facility, was specially developed to meet the needs of emerging markets, such as Russia. This highly efficient as well as cost-effective system is based on a modular design and – with modified software – can be integrated into a variety of applications. The fuel supply units produced in Kaluga for gasoline engines with either a direct or a manifold injection system are made up of a number of different components (fuel supply pump, level gauge, tubes and lines, and also electric cables), which together form a module that is built into the tank. By increasing its production capacity, Continental can now cover all demand for fuel supply units for the Russian market from its Russian manufacture. Production of these systems started at the new facility at the beginning of the year. Since then, the production lines for engine control units and fuel rail systems have also gone into operation.
By 2016 it is expected to increase workforce within the Automotive Divisions in Kaluga to about 330 employees. At present, the whole Continental Group provides work in Kaluga for more than 800 employees. Beside the Automotive Group, also Continentals Tire Division (with more than 500 employees) and ContiTech Division (about 80 employees) are active in Kaluga as well. In autumn 2013, the Tire Division opened a new tyre factory there, in which 240 million euros have been invested. And the ContiTech Division recently started up a new plant, where it produces components for air conditioning and power steering systems. Altogether about 1.300 people work for Continental at all sites in Russia.
Contact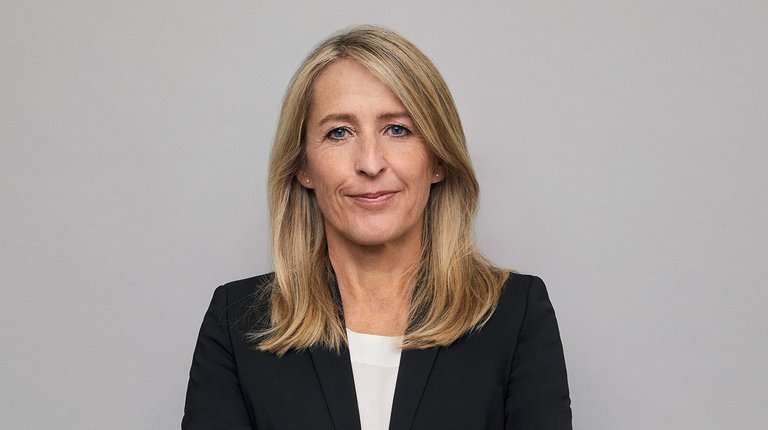 Simone Geldhäuser
Head of Media Relations & Press Spokesperson Innovation & Technology