Press Release
July 18, 2014
Focus on innovation: Continental invites strategic suppliers to Supplier Day 2014
In Prague, the international automotive supplier's Automotive Group honored 16 suppliers with a "Supplier of the Year 2013" award
Continental Executive Board Chairman Dr. Elmar Degenhart stressed the importance of close cooperation with suppliers on technologies of the future
Prague/Regensburg, July 18, 2014. International automotive supplier Continental has presented Supplier of the Year awards for outstanding performance to 16 of its Automotive Group's suppliers. The awards, which this year were presented in Prague, are based on a comprehensive, systematic appraisal of the Automotive Group's 900 or so strategically important suppliers, covering aspects such as quality, technology, and logistics. In line with the motto "Let's Shape Our Future" the event had a clear focus on innovation. Addressing the 370 invited guests, the Chairman of Continental's Executive Board, Dr. Elmar Degenhart, emphasized how innovation had always been the driving force in the Company's 140-year history and how it remains a key driver of value creation. Looking to the future, Degenhart underlined the importance of such innovative technologies as radar-based driver assistance systems, 48V technology, and vehicle connectivity within information networks. "New products and trends call for new technological solutions," he said. "As we develop these solutions we depend on the support of our suppliers. And nowadays, in any close cooperation, it is more important than ever to exchange ideas at a very early stage of the development process."

Concentrating on the most capable suppliers
In order to assess the capabilities of its strategic suppliers and select the award winners, Continental Automotive Group conducts a wide-ranging appraisal every year. Based on a list of predefined criteria, every supplier is assessed in four areas: quality, technology, logistics and purchasing conditions. "It's a detailed and time-consuming process, but it's well worth the effort," says Günter Fella, Head of Purchasing at Continental Automotive. "Today our supplier awards are recognized as a prestigious accolade across the industry and they drive our suppliers to deliver outstanding performance." "As part of our purchasing strategy we are increasingly concentrating on the most capable companies," Fella adds. "Over the past six years this has already led to a 14 percent reduction in the number of suppliers that we commission. Our long-term goal is to acquire approximately 90 percent of our total purchasing volume from roughly 1,000 suppliers."

Every year, Continental presents its supplier awards in three sectors: Electronics, Electro-mechanical Engineering, and Mechanical Engineering. Then there are awards for Division-specific Services for the three Automotive Divisions – Chassis & Safety, Powertrain, and Interior – as well as for Investment and Engineering Services. For the last four years, along with these regular award categories, there has also been a special Quality Award to honor exceptional performance in terms of quality improvement and at the same time underline Continental's high expectations when it comes to quality. The Quality Award 2013 went to Reich GmbH, Germany – a manufacturer of vehicle parts (e.g. precision turned parts) and special ball bearings.

Supplier of the Year 2013 awards in the Electronics category were presented to Nihon Dempka Kogyo Co., Ltd., Japan (frequency devices), On Semiconductor, USA (diodes, transistors, logic ICs), and Renesas Electronic Corporation, Japan (micro-controllers). In the Electro-mechanical Engineering category the awards went to ept GmbH, Germany (plastic mechatronics), Mektec Europe GmbH, Germany (special PCBs), and MS-Schramberg GmbH & Co. KG, Germany (magnets), while the winners in the Mechanical Engineering category were Scherdel GmbH, Germany (stamping), Mesa Parts GmbH, Germany (turned parts), and CW Bearing Cixing Group Co. Ltd., China (bearings).

Four companies carried off awards for outstanding performance in supplying Division-specific Services: Otto Fuchs KG, Germany (aluminum extrusion and precision machining) for Chassis & Safety; Japan Display Inc., Japan (LCDs) for Interior; and Kyocera Corporation, Japan (piezo ceramics) and IMA 1, S.L, Spain (machined components) for Powertrain. The awards for Investment and Engineering Services were presented to Ferchau Engineering GmbH, Germany (engineering services) and ASM Assembly Systems GmbH & Co. KG, Germany (automatic insertion machine).
Contact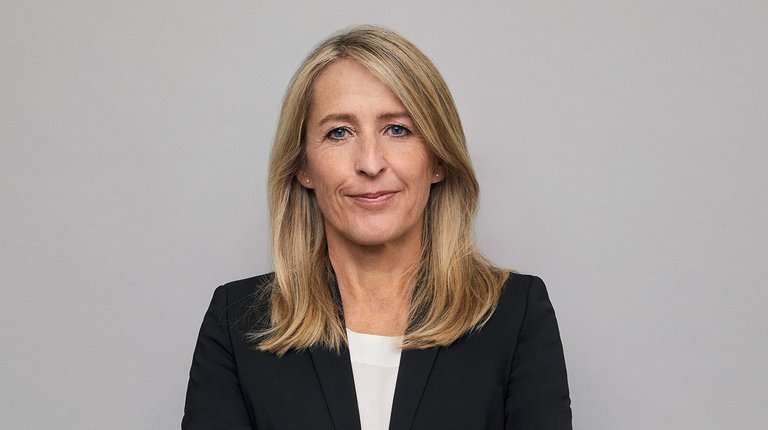 Simone Geldhäuser
Head of Media Relations & Press Spokesperson Innovation & Technology