Press Release
April 04, 2017
Continental's Integrated Brake System MK C1 Wins 2017 Automotive News PACE Award
The Integrated Brake System MK C1 earns Continental its ninth PACE Award win.
MK C1 is a high-efficiency brake system that is more dynamic, lighter, 100% recuperation capabilities and has shorter braking distances than conventional brake systems.
Auburn Hills, Mich., USA, April 4, 2017 — The technology company Continental won a 2017 Automotive News PACE (Premier Automotive Suppliers' Contribution to Excellence) Award for its integrated brake system MK C1. The vacuumless braking system was among the 2017 PACE finalists, marking the ninth consecutive year the company has had an entry named as an award finalist. The PACE Award was presented to Continental during the annual PACE Awards ceremony held on Monday, April 3, 2017 at the Max M. and Marjorie S. Fisher Music Center in Detroit. The PACE Awards are recognized around the world as industry benchmarks for innovation. This is the ninth award win for Continental.

"Continental is honored to have our Integrated Brake System MK C1 named as a PACE Award winner," said Samir Salman, CEO, Continental North America. "Making mobility safer, more efficient and more comfortable is our primary goal in everything we do. Because of that, it is a great pleasure to have our engineers recognized with this prominent industry award. This motivates us even more to develop cutting-edge technologies such as MK C1."

The MK C1 makes a major contribution to safe and dynamic driving, as well as energy efficiency. It enables 100 percent recuperation of braking energy, thanks to the "brake-by-wire" design. Further benefits include an approximate 30 percent weight reduction of the system, remote control and efficient braking dynamics in a compact unit. The innovative electronic brake system integrates the Tandem Master Cylinder, brake booster and control systems (ABS and ESC) into a compact, weight-saving one box design module. Continental's MK C1 can build up braking pressure in 150 ms (time-to-lock), which is twice as fast as conventional systems today. In addition, the system meets the requirements for a recuperative braking system without any additional measures, while providing a high level of comfort. Continental supplies Alfa Romeo with its MK C1 for the new Giulia.
In 2016, Continental was honored with the PACE Innovation Partnership Award for the benchmark collaboration with Honda during the development of the Bidirectional Long Range Communications (BLRC) System.
For more than 20 years, the Automotive News PACE Awards have honored superior innovation, technological advancement, and business performance among automotive suppliers.
Contact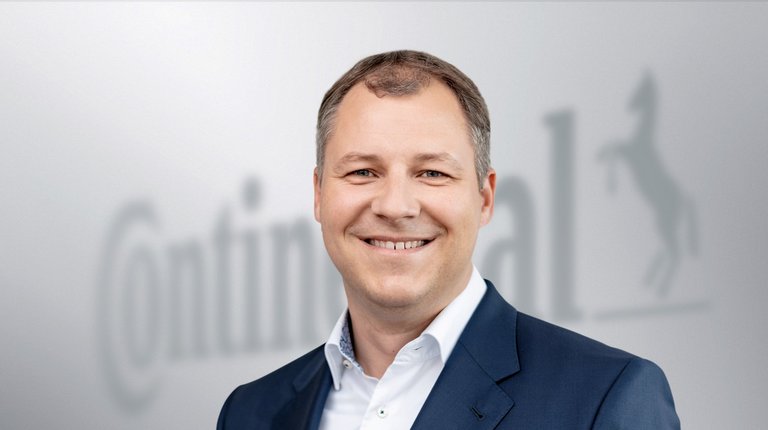 Sören Pinkow
Media Spokesperson and Topic Manager Safety and Motion