Press Release
June 20, 2016
New Continental Turbocharger with Innovative RAAX™ Turbine Technology now in Production on Audi A3
Developed by the global technology company Continental, the new gasoline turbocharger raises the bar with a substantial improvement in response, efficiency and robust design
The latest product will further strengthen Continental's successful turbocharger business; production to begin in China in 2017 and in North America in 2018
Regensburg, Grünstadt, Trutnov (Czech Republic), June 20, 2016. The first Continental turbocharger with the innovative RAAX™ turbine technology, now in production on the Audi A3's new 2.0-litre turbocharged gasoline engine (2.0l TFSI EA888, generation 3B), marks a new chapter in Continental's successful turbocharger business. Significantly improved engine response is just one of the benefits of this new product. The automotive supplier Continental is a relative newcomer to the turbocharger market, having entered the arena in 2011, but has quickly earned itself a strong reputation. The Ford 1.0-liter EcoBoost gasoline engine, on which the first Continental turbocharger made its debut, promptly won the world's top automotive engine award – the "International Engine of the Year" honor – three years in a row, between 2012 and 2014. In 2015 the honor was again bestowed on an engine equipped with a Continental turbocharger, in this case the hybrid powerplant of the BMW i8. "In the gasoline engine sector in particular, global demand for turbochargers is set to rise sharply. We are very well positioned in this market, and at Audi we are delighted to have been able to win over an important customer with our innovative and robust solutions," says Wolfgang Breuer, Head of Continental's Engine Systems Business Unit, which includes the Turbocharger Product Line. "RAAX™ technology, now in production in a corporate engine platform on the Audi A3, will help us further strengthen our market position. Additional growth will also be generated by the new plants we are building in China and North America, which are due to start turbocharger production in 2017 and 2018 respectively."
The new-generation engine is an example of Audi's "rightsizing" philosophy. This approach looks beyond downsizing and downspeeding, says Dr. Rainer Wurms, Head of Gasoline Engines Pre-Development at Audi AG: "Downsizing and downspeeding must also be precisely calibrated to vehicle class, engine power and real-world efficiency requirements. Rightsizing is about striking the right balance between these factors," says Wurms. "An application-specific turbocharger is a key part of this approach. So we are delighted that, with close cooperation and support from our development partner Continental, we have found the perfect solution on this front."
As denoted in the name RAAX™ (which stands for "radial-axial"), the new Continental turbocharger's most important innovation is its modified turbine design. Unlike the most common type of gasoline turbocharger today, the radial turbocharger, which features a radial exhaust gas inlet, the new Continental turbocharger has a radial-axial (semi-radial/semi-axial) inlet path. The associated special blade design allows a substantial reduction of approximately 40 percent in the rotational moment of inertia of the turbine wheels. This means the turbocharger responds faster to engine load changes, so boost pressure is developed more quickly and turbo lag is minimized. In addition to this significant improvement in response, RAAX™ technology also results in up to 3 percent greater efficiency in the engine relevant operating range, leading to reduced emissions.
High Robustness and Reliability 
An innovative solution has also been implemented for the wastegate valve, which prevents boost pressure from rising too steeply at high engine output. Here the turbocharger team was able to leverage internal synergies, because Continental's existing technology portfolio already features an electronic wastegate control system noted for its high reliability. In the new turbocharger, the wastegate actuator system has been adapted to provide a very robust solution for the actuator/wastegate linkage.
Outstanding robustness, a hallmark of all Continental turbochargers, is further enhanced by a fully automated production system. Whereas conventional turbochargers have to be assembled in several stages, partly by hand, all the main components of the Continental turbocharger are designed for fully-automated, single-axis assembly. Using this production process, and intelligent quality control methods, Continental has raised the bar for quality in the turbocharger market.
"Benchmark Thermodynamics and Transient Response"
"Our RAAX™ turbocharger sets the standards today for both thermodynamics and transient response," says Udo Schwerdel, Head of Continental's Turbocharger Product Line. "This is also coupled with robust design and high quality, which are always a top priority in our development projects. These high quality standards are further underpinned by our standardized, state-of-the-art production methods, which we will be adopting at our new manufacturing sites too." At present, Trutnov in the Czech Republic is Continental's sole manufacturing site for the new turbocharger, but a further facility is already under construction in China. "From 2017, this plant will manufacture turbochargers for a number of volume production projects", says Schwerdel. "Another facility is also under construction in North America. Production orders are already lined up for this new plant too, which is due to open in 2018."
Turbochargers for all Power Classes - with Innovative Solutions
Continental's gasoline turbocharger portfolio caters to all power classes in the automobile segment. Ever since the company entered the market with a turbocharger for the Ford 1.0-liter EcoBoost gasoline engine, it has continued to impress with a steady stream of innovative solutions, including the world's first turbocharger with aluminum turbine housing for passenger cars. This high-efficiency water-cooled turbocharger made its debut in 2014 in the 1.5-liter three-cylinder gasoline engine for the MINI Hatch. Continental has also demonstrated its expertise in the high-performance segment, where it developed the turbocharger for the 231 horse-power 1.5-liter three-cylinder gasoline engine of the hybrid BMW i8. Newly developed for this model, the turbocharger has an outstanding power-to-weight ratio, can withstand exhaust temperatures of over 1,000 °C and has set new standards with its response under transient load conditions.
Contact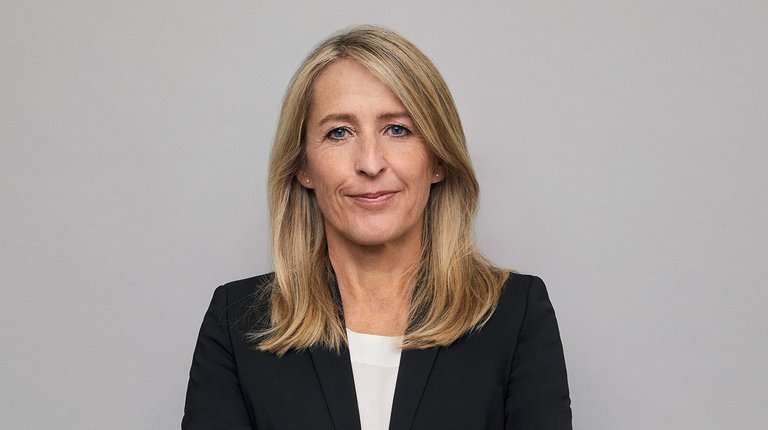 Simone Geldhäuser
Head of Media Relations & Press Spokesperson Innovation & Technology