Press Release
August 01, 2017
Climate-Neutral Driving: Continental Successfully Tests the Synthetic Diesel Fuel OME
CO2 emissions reduced in proportion to the OME share: in the Continental diesel car, a 15 % OME share reduces CO2 emissions by approximately eight grams per kilometer
Entire technology chain being optimized, from the injection system, combustion, sensor technology, exhaust-gas aftertreatment and diagnostics through to process management
Regensburg, August 1, 2017. Synthetic fuels, the production and burning of which is CO2-neutral, have the potential to make combustion drives more environmentally friendly. The technology company Continental has now successfully conducted tests on a synthetic fuel called oxymethylene ether (OME) in test vehicles. This includes the Super Clean Electrified Diesel vehicle presented this year, which operates even more cleanly using an OME admixture. Overall, the current Continental road tests have confirmed that diesel fuel containing 15 percent OME admixture for current diesel engines is already a technically safe and viable possibility for reducing greenhouse gas emissions. This is possible because CO2 generated as exhaust gas in power stations or steel works can be used in the production of OME. This intelligent linking of energy management, chemistry and automotive sectors enables synthetic fuels such as OME to create a clean bridging technology on the road toward pure electric mobility. The research and use of synthetic fuels, which has been actively conducted by Continental for many years, contributes to achieving future targets for CO2 reduction in the transport sector (cars and commercial vehicles) as well as the <2°C global warming target of the Paris Agreement.
"Synthetic fuels do not only contribute to CO2-neutral mobility. For instance, OME produces almost no soot when burned," said Dr. Oliver Maiwald, head of Technology & Innovation at Continental's Powertrain division. "Continental is therefore actively promoting vehicle technology for the use of synthetic fuels. Our objective is to create a transition phase in which normal driving does not contribute to climate change. We have made most progress with OME for diesel applications.
Important Contribution to CO2-Neutral Mobility – also for Commercial Vehicles
The economical production of synthetic fuels is one of the central challenges in this field. This means that the process technology for manufacturing OME on an industrial scale is still in development. "It is therefore pragmatic to assume a gradual introduction of OME. With this in mind, we have now carried out an initial test of diesel containing OME," says Dr. Gerd Rösel, head of Advanced Engineering at Engine Systems business unit, Powertrain division. "Our vehicle tests have shown that a 15 percent OME admixture in diesel fuel - in addition to the current 7 percent of biofuel - is already usable in engines today." Thanks to the virtually CO2-neutral production and combustion of OME, the CO2 emissions of a vehicle with diesel containing 15 percent OME are reduced proportionately: In the Continental test vehicle this means a reduction of approximately 8 grams per kilometer, despite the fact that the energy density of OME is lower than that of diesel.
Every fuel has specific characteristics, according to which an engine and all of its components must be designed. This means that the use of OME in engines has an effect on the entire process chain from the injection system and combustion through to the composition of raw emissions, exhaust-gas aftertreatment, sensor technology and diagnostics. For this reason it is necessary to prepare basic research into the corresponding technologies for gradually increasing the percentage of OME. "In order to use higher concentrations of OME in diesel, we need to consider the entire reaction pathway," says Rolf Brück, head of the Catalytic Converters product line in the Fuel & Exhaust Management business unit of the Powertrain division. "With its end-to-end expertise from injection molding to exhaust-gas aftertreatment including SCR, Continental is optimally positioned for this."
With the technical requirements for robust OME usage in vehicles, Continental is laying the foundations for environmentally friendly bridging technology, on the road to electric mobility. This also includes the further optimization of hybrid vehicles and, in particular, improving the CO2 footprint of heavy goods vehicles. This is where electrification will most likely make slower progress due to the mass and pay load of the vehicles involved, which makes transition solutions such as these even more important.
Contact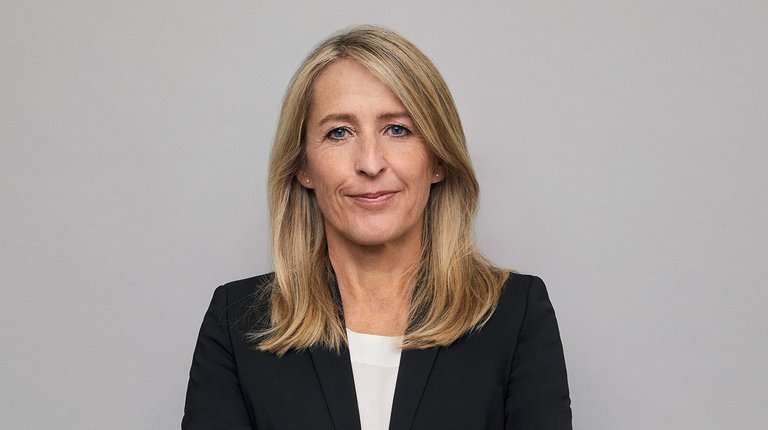 Simone Geldhäuser
Head of Media Relations & Press Spokesperson Innovation & Technology