Press Release
August 07, 2017
Orderliness is half the battle – and the ATE workshop cart makes brake servicing easier
70 high-quality ATE tools, sorted by work steps, save time in professional brake maintenance
The modular design version will be available from September: workshops can order the cart complete with all the tools – or individual inserts with selected tools
The ATE tools are held in place in soft foam inserts
Thanks to the cart's stable working surface, smaller jobs with brake parts can be done right beside the vehicle
Frankfurt, August 2017. Practical support for braking services: Thanks to the workshop cart of the Continental technology company, vehicle workshops have all the important tools for professional brake maintenance and repair at the mechatronics specialist's fingertips. The tried-and-tested workshop cart, offered by Continental under the ATE brand, will also be available in a modular design version from September 2017. Workshops can order the model that matches their individual needs – with either fully equipped drawers with 70 high-quality tools, individual inserts equipped with special tools or empty inserts for their own tools. You can now pre-order from your dealer.
Cleaning, measuring, assembling – the configuration of the drawers matches your work steps
"Thanks to our workshop cart, workshops can save valuable time in their everyday work," says Frank Schmidt, Head of Technical Services for Continental's Independent Aftermarket Business Unit. "As soon as a vehicle is on the lifting platform, the necessary work can be started. The mechatronics engineer no longer has to go around the workshop looking for all the tools he needs."
The cart is 915 mm high, 780 mm in length and 496 mm wide. It has seven soft-stop pull-out drawers, five of which are equipped with ATE brake tools and arranged thematically for rapid use. Drawer 1 is for dismantling, assembling and flanging brake lines, drawers 2, 3 and 4 host piston reset tools for combined and standard brake calipers and cleaning and measuring tools, while pull-out drawer number 5 is home to pedal arresters and tools for drum brake repair. The workshop can also stow selected tools such as socket wrenches, screwdrivers or a set of pliers in two additional drawers. The drawers measure 527 mm x 348 mm and are compatible with workshop-standard systems. Soft foam inserts hold tools and small accessories firmly in their slots, ready for instant access – and that ensures orderliness, because the empty slot of a missing tool can be spotted right away. The tools are also well protected by the foam inserts during transportation. The stable work surface on the cart top enables smaller jobs to be carried out on brake parts right beside the vehicle, or tools and materials can be simply placed on it until they're needed.
Modular design system for more individuality
The new modular design of the workshop cart means that all these advantages can now benefit workshops which already have high-quality tools for brake maintenance and repair – because as a supplement for the fully equipped version with five drawers for tools and two extra drawers, they can now simply order empty soft foam inserts into which they can place their own workshop tools. If some tools for individual work steps are missing, such as cleaning tools, for example, workshops can order these separately to complete their collections. Yet another advantage – all the foam inserts of the drawers can also be ordered individually with their matching tools. This means that automotive workshops which already have a workshop cart can equip it with a new ATE tool.
The workshop cart can be closed by means of a central locking system to protect the contents from unauthorized access. Thanks to its large casters and practical plastic handle, the sturdy cart can be easily moved around the workshop – and a parking brake makes sure that the cart stays where it's put. The ATE workshop cart and the accessories can be ordered under Article no. 03.9314-4940.4 (760201) in the wholesale trade.
Contact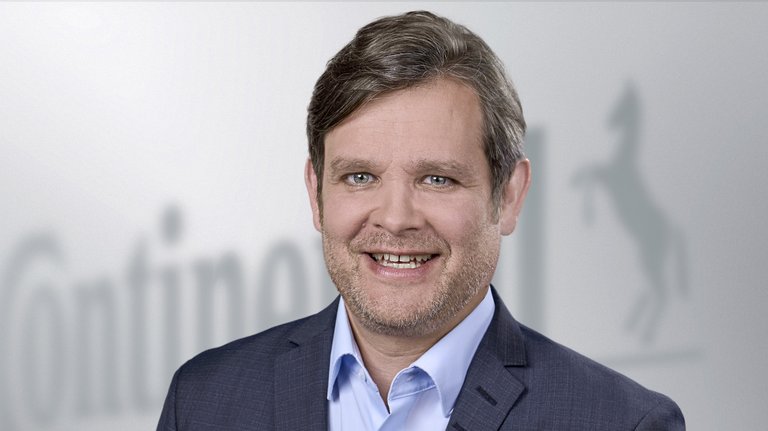 Christopher Schrecke
Media Spokesperson Smart Mobility