Press Release
September 05, 2017
Continental Showcases Innovations for the Electromobility Growth Market
Highly integrated high-voltage drive market entry in 2019
48-V mild hybrid technology in gasoline and diesel vehicles in production
New "AllCharge" charging system makes electric vehicles fit for all types of charging technology
Greater convenience thanks to new cable-free charging system
Innovative New Wheel Concept optimizes braking for electric vehicles
Efficient hose lines for increased range, and switchable engine mounts
Portfolio expansion: worldwide the first 48-volt drive with integrated continuously variable automated transmission for E-bikes
Frankfurt, September 2017. At the IAA 2017, the technology company Continental will be showcasing examples of its new production applications and giving visitors a glimpse into the near future of the electrification of vehicle drives. Continental's successful production applications and wide-ranging portfolio of solutions make it one of the world leaders in electrification. The portfolio ranges from 48-V mild hybrid applications to high-voltage drives in electric and hybrid vehicles. As an example, Continental uses the advanced degree of production readiness of its components to produce powerful, high-voltage powertrain modules with a whole new level of specific power output considering their small dimensions and low weight - with SOP 2019. Other technological solutions presented at the IAA include globally new ideas, including approaches to charging technology for electric vehicles.
"The mobility of the future is electric," says José Avila, member of the Executive Board of Continental and head of the Powertrain division. "We are going down this avenue with environmentally friendly, electrified and fully electric drive systems as well as new and unique charging concepts. In doing so, the efficiency and everyday usability of the solutions are a top priority." Electromobility engineers at Continental are also already implementing additional requirements for future vehicle systems, which go beyond the drive.
"Electromobility is a topic that affects the entire vehicle – the heart of electrification is the drive," says Dr. Elmar Degenhart, CEO of Continental. "At the same time, electromobility requires appropriate solutions in many other areas, such as engine mounting systems, brakes, wheels and tires. Across all of its divisions, Continental unites this absolutely critical and comprehensive expertise in the overall understanding of electromobility."
Innovative E-drives – compact and powerful – market entry 2019
Innovative solutions for all-electric driving include the highly integrated electrical powertrain module. This can be installed in the compact and luxury vehicle classes, and in particular in the large quantities needed for mid-size vehicles. Thanks to its compactness, with an electric motor, transmission and power electronics combined to form a single unit, the high-voltage drive for all-electric vehicles and plug-in hybrids is not only lighter but also more powerful than comparable concepts. This enables vehicles using it to be fun to drive, which is an important factor in the acceptance of electric mobility. In addition, the costs are reduced by a high level of integration that removes the need for a cable and socket. The innovative drive achieves a high specific power output at 150 kW, with a mass of only 75 kg. Continental offers this electric drive in a module in power classes up to 320 kW and depending on the speed ration up to 6.400Nm torque. In doing so, Continental has made its drive system, which has been in production for several years already, significantly smaller and improved its performance. The new electric drive will be on the market in China in 2019.
Potential for hybridization – 48-volt Eco Drive
48-V technology enables intelligent hybrid operating strategies that can be implemented in vehicles with gasoline or diesel engines. This Continental technology achieves proven fuel savings of around 21% in real-life urban traffic. Current examples of the breakthrough of electrification into production include a French 48-V diesel hybrid model (Renault Scénic/Grand Scénic), which further increases its already high engine efficiency with the electric drive from Continental. Another series production start will take place at the end of 2017.
For the first time, Continental is presenting a demo vehicle called the "Super Clean Electrified Diesel." It demonstrates how 48-V hybridization and innovative catalytic converter solutions can also be used to further increase the efficiency of a vehicle and reduce the NOx emissions of a diesel engine in real operation by up to 60%.
Filling up with electricity made easy – with or without a cable
As charging technology currently has a huge influence on how effortlessly and conveniently drivers can charge their electric vehicles as part of their daily routine, Continental is presenting global innovations for this area of electromobility for the first time. The brand new concept of the AllCharge system enables vehicle manufacturers to turn the electric drive of a vehicle into a universal charging device, with very little effort. This means that drivers can drive up to any technological variant of a cable charging station and always receive the maximum possible amount of electricity. With urban AC charging systems in particular, this can enable up to twelve times faster charging times. In addition, due to its capability to recuperate energy, the bidirectional AllCharge system opens up brand new uses for electricity from the vehicle battery. This means that electrical/electronic devices (laptops, drills, fridges, etc.) can be supplied with electricity from the system, while on the go.
In a new prototype, Continental is also demonstrating the cable-free, automatic charging of electric vehicles for the first time. Continental's system allows electric vehicles to be easily and conveniently charged with up to 11 kW charging capacity. The driver is guided to the optimum charging point with centimeter precision. Inductive charging, therefore, involves not only the charging and security electronics itself, but also a system for providing the driver with the appropriate information.
New Wheel Concept optimizes braking for electric vehicles in particular
Electric vehicles have different requirements for their brake systems. Due to the intensive energy recuperation, the foundation brakes are used much less. Here, Continental presents a new, weight-reduced wheel and brake design called the New Wheel Concept. By using a corrosion-free, aluminum brake disc and matching brake, rust formation is prevented as well as the potential resulting deterioration of brake performance. Thanks to the lightweight material, the New Wheel Concept can reduce the weight of the wheel and the brake. Other advantages of the concept include simpler wheel and brake pad changes and no wear of the brake disk.
Efficient hose lines for increased range, and switchable engine mounts
Hose developers have designed efficient hoses and lines for electric vehicles, which increase the range and durability of batteries in electric vehicles. In hybrid and electric cars, the lines for battery cooling, which measure almost four meters in length, are installed in the underbody of the vehicle. They ensure that equipment does not overheat, batteries achieve their maximum service life and vehicle occupants do not have to forgo heating comfort. Furthermore, additional hoses and lines, totaling up to 40 meters, are also used in vehicles.
Different challenges are also posed for the engine mounting system of a hybrid vehicle than for conventional internal combustion engines. When restarting after an engine-off phase, the mounting must be elastic enough to insulate against vibrations. At high speeds, it must be rigid enough to stabilize the vehicle in curves. Continental achieves this balancing act with a switchable engine mount that can do both.
Holistic Approach to Mobility: Innovative 48-volt Drive Systems for E-Bikes
When it comes to future micro-mobility applications, Continental is using its expertise in 48-volt technology to develop pioneering drive systems. At the IAA Continental will be unveiling two new 48-volt motor units for electric bicycles: 48V Revolution, a revolutionary drive unit with integrated continuously variable transmission; and 48V Prime, a motor for use with conventional transmission technology. Furthermore, Continental is working non-stop on developing its micro-mobility strategy for future mobility.
Contact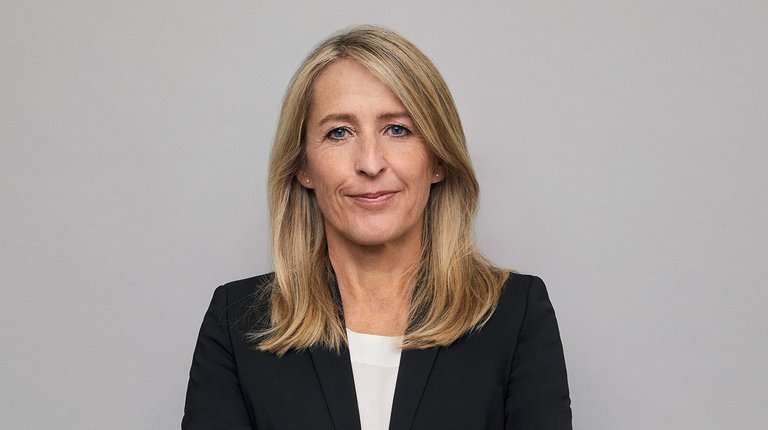 Simone Geldhäuser
Head of Media Relations & Press Spokesperson Innovation & Technology