Press Release
October 30, 2017
Continental Expands its Presence in Europe and Builds First Plant in Lithuania
Construction to start on Continental manufacturing plant for automotive electronics in Kaunas, Lithuania, in 2018
Expansion of production footprint for the growing demand for automotive electronics on European markets
1,000 new jobs and investment of €95 million over the next five years
Kaunas (Lithuania), October 30, 2017. The technology company Continental announced today the construction of a new manufacturing plant in Lithuania to expand its automotive electronics production footprint. By choosing the location in the Kaunas region, Continental is increasing the production of electronic components for European markets. The groundbreaking ceremony is scheduled for the middle of 2018. Continental plans to invest €95 million over the next five years and will create around 1.000 new jobs.
"Building the first Continental plant in Lithuania is an important part of our growth strategy in Europe. With this, we are continuing to expand our electronics production and European presence in order to be able to better satisfy our customers' growing demand for automotive electronics," said Dr. Hans-Jürgen Braun, head of 28 Central Electronic Plants worldwide at Continental.
"As a modern industrial region with an excellent infrastructure and highly qualified workforce, Kaunas is the ideal location for us. We are delighted about the fact that we will have a plant in Lithuania for the first time ever," said Shayan Ali, future Managing Director of Continental in Lithuania, and added: "Thanks to support from the Lithuanian government, we are planning to have completed construction by the middle of 2019 and be able to start production."
"Continental is bringing the biggest greenfield investment project in Lithuanian history," commented Lithuania's Prime Minister Saulius Skvernelis. "Its decision to establish a manufacturing unit in Lithuania will have a tremendously positive impact on this industry in Lithuania. I can guarantee you that the Lithuanian government will assist the company in every way it can to ensure that operations accelerate smoothly and that local talent will embrace the opportunity to contribute to the production of innovative products that meet the highest standards of German production," Skvernelis continued.
Products of Continental's Body & Security and Advanced Driver Assistance Systems business units are to be manufactured on a production site of initially 16,000 square meters. This includes door and seat control units, gateways and intelligent glass control units as well as radar sensors for comfort functions such as Adaptive Cruise Control (ACC) and safety functions such as Emergency Brake Assist (EBA).
Contact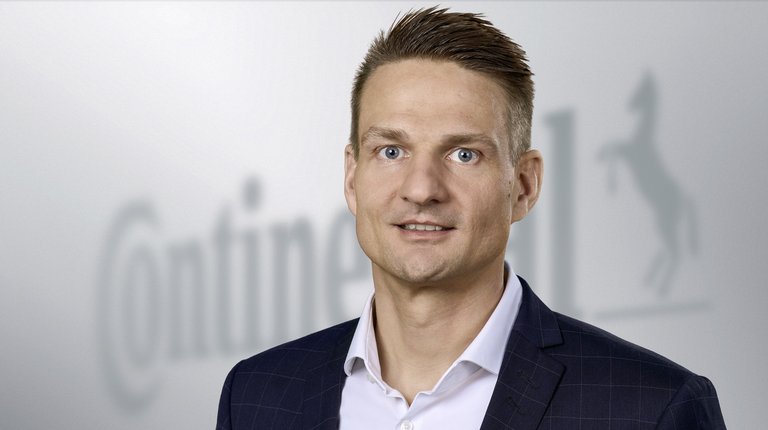 Sebastian Fillenberg
Head of Content, Media Spokesperson and Topic Manager Architecture and Networking