Press Release
November 20, 2017
Continental Launches Turbocharger Production in China
From November the cutting-edge RAAX™ turbocharger, in production in Europe since 2016 for the 2-liter turbocharged gasoline engine in the Audi A3, will also be built in Shanghai
Chinese debut in VW's Teramont and Tiguan SUVs
Turbocharger production in all three market regions by 2018
Regensburg/Jiading, November 20, 2017. In 2011 Continental made an instant and highly successful impact with its entry into the turbocharger market, rapidly establishing itself at the head of the field with innovative and multi-award-winning products. Now the technology company is also looking to expand its geographic footprint in this segment with the opening of its first non-European turbocharger plant at the Continental site in Jiading, a suburb of Shanghai, China. In November this new facility will start producing the cutting-edge RAAX™ turbocharger, developed by Continental for the Volkswagen Group's EA888 Gen.3B engine platform and in production in Europe since 2016 in the Audi A3. In the Chinese market, this 2.0-liter turbocharged gasoline engine will debut in the VW Teramont SUV, followed by the VW Tiguan and other high-volume models. Meanwhile, at Continental, preparations are already under way for the next round of expansion. This is scheduled for 2018, when production of the RAAX™ turbocharger – for the same Volkswagen Group engine – will launch at a further site, the Continental plant in San Luis Potosi, Mexico.
"Right from the start, our turbocharger activities have been focused on the gasoline segment, and now this strategy has been vindicated by a sharp rise in demand for turbocharged gasoline engines," says Wolfgang Breuer, head of Continental's Engine Systems business unit, which includes the Turbochargers product line. "The new Chinese facility, where our latest technologies will be built to the highest quality standards, will secure us a strong position in the world's largest automobile market. And by next year, when production will also launch in North America, we will have manufacturing bases across all three market regions, all operating to the same high standards."
State-of-the-art technology, uniformly quality standards worldwide
The RAAX™ turbine technology developed by Continental, which first went into production in the EA888 engine platform, improves engine response and also increases efficiency. While the most common type of gasoline turbocharger today, the radial turbocharger, features a radial exhaust gas flow to the turbine wheel, the new Continental turbocharger features a radial-axial flow – hence the name RAAX™. This makes it possible to substantially reduce the size of the turbine wheels, and to reduce the mass moment of inertia by approximately 40 percent. The turbocharger therefore develops boost pressure more quickly in response to changing engine loads, and turbo lag is minimized. This greater efficiency also leads to reduced emissions. A new solution has also been implemented for the wastegate valve (which stops boost pressure rising too steeply at high engine output) based on an electronically controlled electric actuator developed by Continental.
"We are entering the Chinese market with cutting-edge turbocharger technology identical to that which we are already using in Europe, to meet the strict European emissions standards," says Udo Schwerdel, head of the Turbochargers product line at Engine Systems. The production processes too, he says, are identical to those used at the European plant in Trutnov, Czech Republic. "We use standardized production processes and manufacturing equipment across all our operations worldwide. All the core processes we developed for our highly automated production system in Trutnov will also be used in Jiading and San Luis Potosi. This will help to facilitate and speed communication, employee training and sharing of lessons learned between the plants, and will support us in our goal of ensuring benchmark quality at all our sites across the world."
Continental employs a total workforce of approximately 1,600 people in Jiading, where a range of products are built, including ABS systems. "This plant has been operating successfully for many years, and its mechanical engineering expertise will give us a useful head start when it comes to producing turbochargers," says Schwerdel. From its current production footprint of about 2,000 square meters, the turbocharger facility is set to expand further next year - with the construction of a new building. Continental's total investment in the new manufacturing location will run to a high double-digit million euro sum.
Innovative, award-winning turbochargers for all power classes
Continental's turbochargers cater to gasoline-powered car engines in all power classes. As well as RAAX™ systems, they also comprise a number of other innovative solutions. For example, Continental was the first company in the world to develop a passenger car turbocharger with aluminum turbine housing. This high-efficiency water-cooled turbocharger made its debut in 2014 in the 1.5-liter three-cylinder gasoline engine that powers the Mini 3 Hatch. Continental has also proved its capabilities in the high-performance segment, where it developed the turbocharger for the 235 PS gasoline engine in the hybrid BMW i8. This turbocharger boasts an outstanding performance-to-weight ratio, can withstand exhaust temperatures of over 1,000°C and has set new standards in terms of transient response.
The level of recognition Continental has received after only a short time working in the turbocharger market is reflected in a number of top awards. For example the Ford 1.0-liter EcoBoost gasoline engine, in which the first Continental turbocharger made its debut, was voted "International Engine of the Year" three years in a row (2012, 2013, 2014). In 2015 there was a new winner of the world's most coveted engine award: the BMW i8 gasoline engine – with a Continental turbocharger on board.
Contact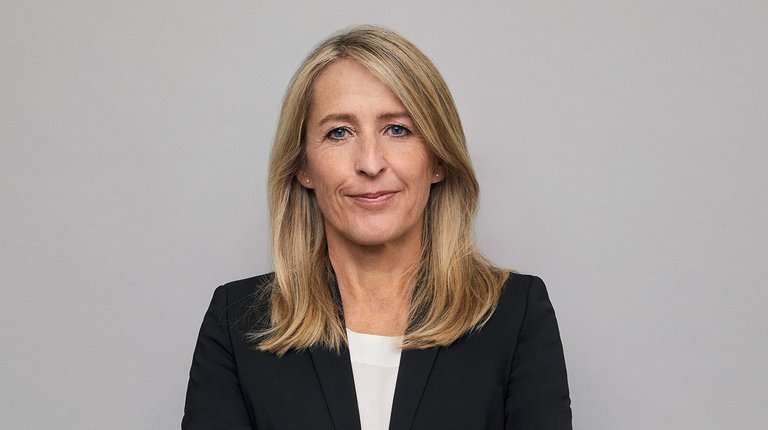 Simone Geldhäuser
Head of Media Relations & Press Spokesperson Innovation & Technology