Press Release
December 13, 2017
CES 2018: Continental automates charging of electric vehicles and makes them a mobile power bank
In Las Vegas, the technology company is showcasing an inductive charging system which will permit fully automated battery charging without cables.
Another revolutionary system from Continental is AllCharge™, which enables electric vehicles to use any charging station, fill up with enough power for 300 kilometers in ten minutes, and – without accessories – deliver AC power for tailgate parties or power tools.
Las Vegas, Regensburg, December 13, 2017. Many drivers have long dreamed of the day when charging an all-electric or plug-in-hybrid electric vehicle would be as easy as refueling a conventional model. Now the wait is over, as Continental will be demonstrating at the Consumer Electronics Show (CES, January 9 to 12, 2018) in Las Vegas. At CES the technology company will present two new battery charging systems, both of which help to maximize the inherent advantages of electric vehicles.
Designed for ultimate convenience, Continental's automatic wireless charging system transfers charging power inductively, which means that drivers no longer have to grapple with a cable. This system is accompanied by a new Continental micronavigation solution thatallows the vehicle to be positioned precisely over the ground-based charging pad. In the future, further advances in the field of semi-automated driving technology will make it possible to do this without any driver action.
The second innovative system from Continental – AllCharge – has the potential to revolutionize cable-based charging. The AllCharge system eliminates the driver apprehension of finding a compatible charging station. AllCharge technology can utilize any charging point whatever the charging rate, type of current or voltage level. As well as being flexible and efficient, AllCharge offers a further advantage as it allows the EV to double as a mobile power bank capable of supplying AC power off-board– without the need for additional equipment. In this role the vehicle can be used to provide power for a range of scenarios, from tailgate parties to powering tradesmen's equipment on construction sites.
"Continental offers an unrivaled range of charging technologies, developed on the basis of our extensive cross-divisional know-how," says Brian McKay, Director Powertrain Technology & Innovation Continental North America . "The innovative technologies we are showcasing at CES will make charging an electric vehicle simpler, more convenient and more efficient. This means that the widely discussed issue of range anxiety will soon become largely irrelevant.Additionally, to bring additional features to the consumer , our AllCharge system gives electric vehicles the added utility to serve as a mobile energy source."
Wireless, automated charging for maximum convenience
Inductive charging involves transferring charging power wirelessly from a ground-based charging pad to a receiver pad on the underside of the vehicle. Since it is important to locate the vehicle precisely over the ground pad, Continental has developed a micronavigation solution that uses a magnetic location system to position the vehicle up to ten times more accurately than a conventional parking assistant could. Intelligent magnetic field sensors integrated in the ground pad receive signals from the EV and respond by sending sensor data to the vehicle via the vehicle's existing wireless communication interface. The location system, which operates in the long-range frequency band, is capable of precisely detecting the ground pad even when it is covered by a layer of snow or leaves. Charging then takes place fully automatically. Continuous safety monitoring is performed throughout the charging process.
The convenience of this inductive charging system, which is more than 90 percent efficient, means the driver never needs to miss a charging opportunity, however short the available time window. By way of example, a 20-minute shopping stop can be used to increase driving range by up to 20 km, sincea charging rate of 11 kW, for which the Continental system is designed, is capable of providing approximately one kilometer of driving range for every minute of charging. Additionally, the Continental system will allow the existing charging infrastructure to be used even more efficiently in the future. Future versions of the system will be able to automatically "repark" automated electric vehicles as soon as charging has been completed. That would allow a succession of vehicles to be charged overnight at a single charging station. International standardization efforts, in which Continental is actively participating, are currently underway aimed at ensuring that any suitably equipped vehicle, regardless of make, will be able to use any inductive charging station.
AllCharge: "Universal pass key" for all charging stations
Cable-based charging involves the conversion of alternating current (AC) from the grid into direct current (DC), that is used to charge the battery. AC/DC conversion takes place either in the charging station itself (DC charging) or on-board the vehicle (AC charging) with the aid of an on-board charger (OBC). The high set-up costs for DC charging stations mean that AC charging stations are currently the most widespread type for everyday use. At the same time, however, growing demand for higher charging rates requires ever larger and more expensive on-board chargers. With the AllCharge system, Continental's engineers adopted a completely new approach which is also incredibly simple: instead of cramming even more charging technology into the car, they turned the electric powertrain itself into a 'charger'. This meant specially adapting the electric motor and the inverter (which is used for converting between DC and AC power) to enable them to support the task of charging, as well. The only extra component involved in this system is a DC/DC converter, which ensures that power flows to the battery at the optimal voltage level at all times. In the case of AC charging, the current flows from the charging station via the electric motor to the inverter, where it is converted into DC current before being supplied to the battery. In the case of DC charging, the current flows directly through the DC/DC converter to the battery.
AllCharge therefore serves as a kind of universal pass key that enables drivers to use any cable-based charging station. Also, since AC charging is no longer affected by the limitations of an on-board charger, if appropriate AC infrastructure is available AllCharge can charge the battery at a rate of up to 43 kilowatts, providing up to 50 kilometers of driving range in just ten minutes of charging time. At the same time, with the new Continental system, it is also possible to use 400-volt DC fast-charging stations, which can supply up to 150 km of driving range from ten minutes of charging time. For the same charging duration, premium vehicles with a very large battery can even add up to 300 km to their driving range by hooking up to an 800-volt DC charging station. This brings the charging time closer to the time it takes to refuel a conventional vehicle. Production start is planned for 2022.
Real added value: the EV as a powerful mobile energy source
Due to the high capacity of their batteries, EVs have the ability to double as a power bank. Normally, before an EV with on-board charger can be used in this way, it would first have to be fitted with a power inverter (to convert the DC current into AC current), at a cost of several thousand euros. In contrast, the AllCharge system already comes with pre-integrated with bidirectional capability. And the AC current can be supplied with no upper output limit. The bi-directional capability of the AllCharge system allows the EV to be used as a power source not only in the private sphere but also for tradesmen or mobile service providers, where it offers genuine added utility with the potential to open up new business models. Looking further ahead, this functionality will also make it possible to use electric vehicles as grid-integrated mobile energy stores, enabling them to play a part in the transition to renewable energy.

Contact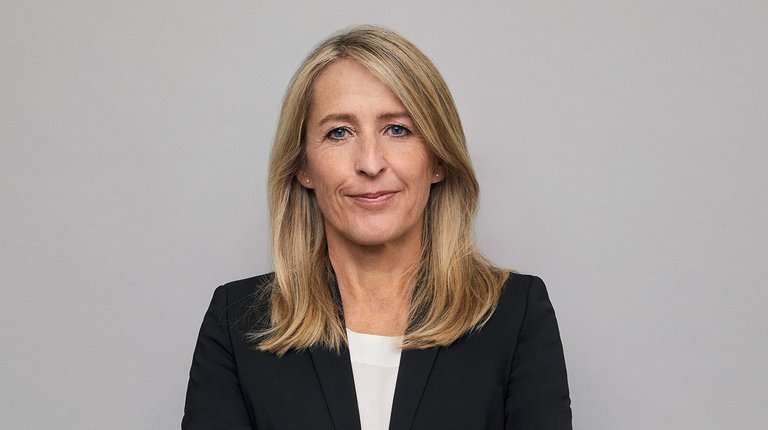 Simone Geldhäuser
Head of Media Relations & Press Spokesperson Innovation & Technology