Press Release
June 11, 2018
Automotive Technologies in Demand Worldwide: Continental's Dortmund Plant Celebrates 50th Anniversary
Dortmund plant is home to Fuel & Exhaust Management business unit and the global competence center for fuel supply modules
The product portfolio extends from a high-tech sensor for premium vehicles that has already passed the 100 million production milestone to components for exhaust aftertreatment systems, which production recently began in Dortmund
Around 830 employees at the plant benefit from flexible and family-friendly working conditions
High standard of vocational training and a variety of cooperative university programs
Dortmund, June 11, 2018. Continental Dortmund is celebrating its golden jubilee: the former VDO plant, which became part of Continental in 2007, turns 50. At its development and production site located in Arminiusstrasse, the technology company employs around 830 people. Since 2010 the plant has also hosted Continental's global competence center for fuel supply modules – a market segment in which the corporation ranks among the international leaders. In 2017, the plant, which supplies more than 50 customers across the globe, added components for exhaust aftertreatment systems to its existing range of fuel supply products. The business unit responsible for these two segments, Fuel & Exhaust Management (FEM), is also based in Dortmund. "From here, we manage our worldwide business and this is where all the key decisions are made. As a global competence center we also support our sites around the world with our expertise," says Dr. Markus Distelhoff, Head of the Fuel & Exhaust Management business unit.
Since it was founded in 1968, the plant has focused primarily on sensors, with fuel supply products joining the product range in the 1990s. One milestone in the history of the Dortmund plant came in 2001 with the start of production of the magnetic passive position sensor (MAPPS). This sensor is used to gage the fill level in the vehicle tank and it is currently the only system of its kind to have a leakproof seal that makes it absolutely corrosion-proof. As a result, it is equally suitable for all types of fuel and can be used worldwide. The robustness and versatility of this all-rounder have since led almost all premium automakers to switch to this high-tech sensor from Continental. Manufacturing the sensor is a delicate and demanding process which still takes place exclusively in Dortmund where a third production line recently came on stream. Early in 2018, the plant celebrated the production of the 100-millionth MAPPS.
Comprehensive expertise and competitive production assure the future
Plant Manager Sibylle Büttner asserts that Continental Dortmund is well placed to face the future. "Since 2010 our plant has successfully settled into its new role as a global competence center. At the same time we remain a key production plant within Continental's international integrated production network." This, she said, was further evidenced by the latest additions to the product range. "The production of components from the exhaust aftertreatment segment that started here in 2017 will also help to safeguard the long-term future of Continental's Dortmund plant. Because the internal combustion engine will remain the backbone of global mobility for many years to come and the demand for efficient emission reduction technology will continue to grow." Market forecasts assume that while electrification will continue its advance, it is hybrid drives that are set to be the main beneficiary, so that in 2030 around 80 percent of new vehicles will still feature a combustion engine.
In its role as a competence center, Continental Dortmund supports the FEM plants around the world by developing new production technologies, trying out manufacturing and testing equipment, training employees from across the international integrated production network and providing on-site support when new production lines are introduced. At the Dortmund plant efficiency is the watchword and lean production principles are strictly applied, targeting rapid response times and the minimization of error rates. "We are working continuously to improve our processes, based not least on projects in the context of Industry 4.0. Examples include our automated guided vehicle system and the levels of automation in our latest production plant," explains Sibylle Büttner.
Home office, sabbaticals, foreign assignments and training in jobs with a future 
One decisive factor in the success of any company is employee satisfaction which in turn is strongly influenced by the ability to successfully combine work and private life. With this in mind, Continental has adopted a pioneering approach, introducing globally governed flexible working conditions that apply to 90 percent of the corporation's worldwide workforce across all levels. The employees in Dortmund also benefit from these opportunities that include mobile working, part-time and flexi-time hours, and sabbaticals of up to twelve months. Above and beyond this, the plant organizes activities including vacation programs for children and runs a Parent & Child office. And for employees who would like to acquire experience abroad, Continental with its global activities offers opportunities to undertake short- or long-term assignments at locations in other countries.
Continental Dortmund is also an attractive employer for young talents, offering a very high level of training. For several years now, Continental apprentices and bachelor students have returned above-average results in the final examinations staged by the Chamber of Commerce & Industry, almost all achieving good or very good marks. At present, 26 apprentices and cooperative university students are engaged in training at the Dortmund plant. Apprentices can train as industrial mechanics or toolmakers, while cooperative university programs include a Bachelor of Engineering with training as an industrial mechanic and a Bachelor of Science with training as an industrial business management assistant. "When we recruit young skilled workers, of course we prefer to draw on our own highly qualified talents – and we offer young graduates challenging jobs with bright perspectives," says Sibylle Büttner. She is, of course, well aware that management positions in the automobile industry are still predominantly filled by men. But she urges young women not to be discouraged by this. In fact, she says, "Continental offers outstanding conditions for women. We are convinced that diversity is one of the key preconditions for our future success. Diversity will boost our capacity to respond successfully to our dynamic and increasingly complex environment and find new solutions for our customers. Mixed teams stand for better results."
Contact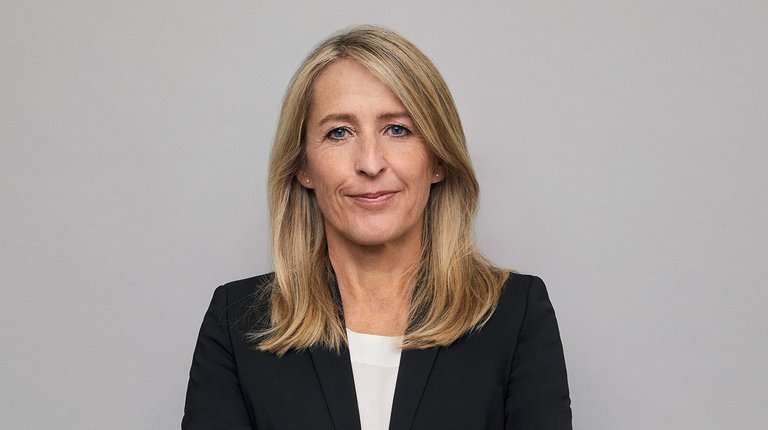 Simone Geldhäuser
Head of Media Relations & Press Spokesperson Innovation & Technology