Press Release
August 24, 2018
Well-positioned for the automotive future: Continental's Nuremberg site celebrates its first 25 years
Development and production of innovative high-tech products for electric mobility and automated driving
Continental's global hub for electronic transmission controllers and electrified powertrains
Team spirit, digitalization and industry-university partnerships among the new Plant and Location Manager's priorities
Nuremberg, August 24, 2018. Continental's Nuremberg site is celebrating its silver jubilee. Based in Sieboldstrasse, this site has been developing and producing electronic systems for the auto industry for the past quarter of a century. It was founded in 1993 by TEMIC Telefunken microelectronics GmbH, and became the TEMIC headquarters in 1998, before being fully taken over by Continental in 2001. For the Continental corporation, Nuremberg is also an important hub: This site is the international automotive supplier's global competence center for the development and production of electronic transmission controllers and hybrid and electric drive systems. And as the headquarters of Continental's Transmission and Hybrid Electric Vehicle business units it also plays a significant role at the business level.
In both electric mobility and automated driving – two of the megatrends affecting the automotive industry – Continental Nuremberg leads the way with its innovative products. The automotive supplier is one of the world's leading manufacturers of electronic transmission controllers, which are a key component of autonomous vehicles. And at the same time, it has long been a driving force in the field of electric mobility, with a broad product portfolio that extends all the way to complete powertrains for electric vehicles.
One half of Continental Nuremberg's workforce of almost 3,000 works on the development side, while the other half are employed in production roles. Most of the high-tech electronic and mechatronic products built here are produced under clean-room conditions. At the same time, the site's transition to Industry 4.0 is well underway, with collaborative robots (cobots) already in use on Nuremberg's increasingly automated and digitalized production lines, where they work closely with their human coworkers.
"Digitalization offers huge opportunities to increase our competitiveness"  
"We enjoy a big advantage here in Nuremberg in having all our operations – from development and production to central functions such as quality management and purchasing – under one roof," says Claus Helmers, who took over as Location and Plant Manager at Continental Nuremberg in April 2018. "But of course, our biggest asset are our dedicated, high-quality employees. I've not been here long, but in that short time I have been struck many times and in many different situations by the highly motivated mindset of a workforce that is committed in every way to the success of this site."
The 54-year-old mechanical engineer previously headed one of the three focus factories at the company's electronics plant in Regensburg, which is Continental's largest Automotive plant. Helmers has worked in the automotive electronics industry for almost thirty years. During that time, he has held a variety of management positions in production, development and sales, initially at Siemens Bordnetze and from 1998 at Siemens VDO, which was taken over by Continental in 2007. As well as promoting a culture of openness and trust, Helmers' priorities in his new role as Plant Manager in Nuremberg will also include coaching, team spirit and talent development. "Frank and open communication across all hierarchical levels, and a focus on mutual respect at all times, can give us a head start in achieving our goals and resolving problems quickly and effectively," says Helmers. "Transparency and an emphasis on individual responsibility also helps to inspire employees to contribute new ideas and, by taking an active role in decision-making, to grow in confidence, while also fostering a sense of common purpose and strengthening collaboration both within and across departmental boundaries."
The new Plant Manager will also be driving forward digitalization which, he says "offers us huge opportunities to increase our competitiveness on the international stage." Digitalization is not just about manufacturing, he adds, but also covers all the other areas too, including development and administration. "Digitalization starts in the office and continues right through to the product," says Helmers. A further top priority for the site is close partnership with local universities, where Helmers notes that: "We will continue to seize the opportunities offered by our physical proximity to the research centers, extending our partnerships on this front to work jointly with the universities on new technologies."
50 apprentices, first dual-study courses in 2019, flexible working conditions
Looking to the future, Helmers can see that the Continental Nuremberg plant will have a growing need for skilled personnel. To meet this demand, the location will be cooperating with a number of universities to offer the first dual-study courses starting in 2019. "By training the next generation of skilled professionals ourselves, we can help to build a stronger future for the plant," says Helmers. Currently, 50 young men and women are taking part in conventional apprenticeships (m/f/x) at the site, covering a wide range of occupations including industrial management assistant, tool engineer, mechatronics technician, computer science expert, process technician for plastics and rubber engineering, electronics technician for equipment and systems and automotive software developer (almost one quarter of the apprentices currently undergoing training at Continental Nuremberg are enrolled in this discipline). In future the site will also offer three Continental bachelor dual-study courses (m/f/x) in business management (incorporating an industrial management assistant apprenticeship), electrical engineering and information technology (incorporating an electronics technician apprenticeship) and mechatronics/precision engineering (incorporating a mechatronics technician apprenticeship).
A good work/life balance is becoming an increasingly important priority for new hires. The corporation is an international trailblazer when it comes to flexible working conditions, having rolled out a global policy that applies to 90 percent of its employees worldwide at all levels of the hierarchy. In Nuremberg too, Continental employees can take advantage of these opportunities, which include part-time and flexi-time models, remote working, and sabbaticals lasting several months.
Innovative product spectrum, environmentally friendly energy supplies
Claus Helmers sees his site as well positioned to face the profound changes taking place in the automotive industry. "With our broad spectrum of innovative and market-focused products, we are well-positioned for the automotive future," he says. The portfolio of the Transmission business unit extends from controllers for automatic transmissions to transmission oil pumps and controllers for all-wheel drive systems. Nuremberg has also recently begun developing drive systems for pedelecs and e-bikes. Powertrain electrification, stricter emissions standards and the trend toward automated driving will all drive a big increase in demand for automatic vehicle transmissions. At the same time the electronic controllers for these transmissions will become increasingly complex, not least due to the increasing number of gearshifts which such transmissions perform.
The Hybrid Electric Vehicle business unit supplies key components for powertrain electrification. Many of these are produced in Nuremberg. They include electric motors and power electronics, both of which can be supplied in a variety of voltage classes, from 48 to 480 volts. The site recently celebrated two milestones on the electric mobility front. Firstly, 2017 saw the start of volume production of the 48-volt belt-driven starter alternator. This motor, which as well as charging the battery, can also provide supplementary drive power, is the centerpiece of the innovative Continental mild hybrid system "48-volt Eco Drive". This was followed in 2018 by the start of production of new power electronics specially developed for high-performance vehicles. As a key component in every electrified powertrain, power electronics is a fast-expanding market segment. It is responsible both for managing drive power and also for energy recuperation, which means it plays a decisive role in the performance and efficiency of the electric drive system.
Environmental responsibility is a top priority at the site in terms of both, products and the production process. In 2016, Continental Nuremberg received the Bavarian Energy Award for its new combined cooling, heating and power plant, which delivers total annual energy savings equivalent to the consumption of 350 households. As well as heating and cooling, the state-of-the-art gas-powered CCHP plant also supplies 1.3 megawatts of electrical power, which meets approximately one third of the Nuremberg site's total electricity requirements.
Contact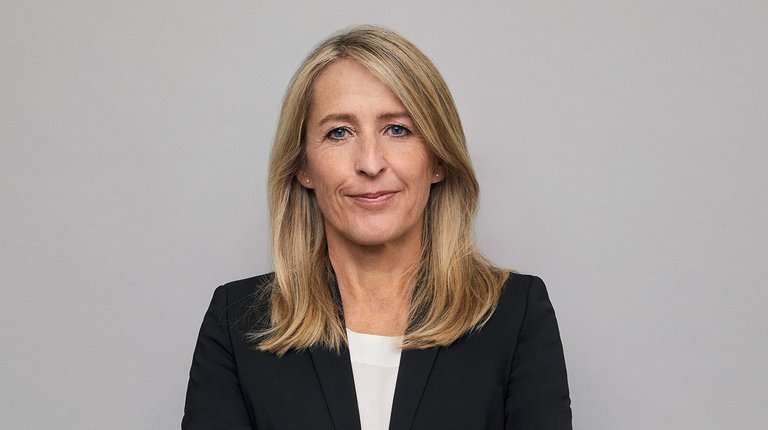 Simone Geldhäuser
Head of Media Relations & Press Spokesperson Innovation & Technology