Press Release
April 19, 2018
Continental Gives Boost to high-bay warehouse
Lift drive in automated storage and retrieval systems benefits from the Synchrodrive timing belt
Polyflat flat belts ensure more precise positioning for overhead conveyors
Belt solutions from Continental optimize drives for roller conveyors
Hanover, April 19, 2018. Apples and aspirin, books and brake drums, furniture and fire alarms – almost every product is initially stored in a high-bay warehouse before it sets off on its way to the customer. Racking heights of more than 40 meters and aisles well in excess of 100 meters in length are not unusual when it comes to temporarily storing products efficiently. Automated storage and retrieval systems and conveyor system engineering for placing into and removing from storage provide support for the logistics process. Technology company Continental offers machine and plant engineers a comprehensive range of products and services consisting of heavy-duty timing belts, flat belts, poly-V belts, apps, software and consulting. At the Hannover Messe exhibition, taking place from 23 to 27 April, visitors can find out about Continental's innovative warehouse logistics solutions at Stand E 18 in Hall 5.
Heavy-duty timing belts for automated storage and retrieval systems
High-bay warehouses are the beating heart of many logistics processes. Filling them and removing goods from them effectively is a major challenge that is increasingly being met by automated storage and retrieval systems with belt drives. As key elements in intralogistics processes, they position goods quickly and precisely. Together with a partner, Continental has developed a new drive technology that is based on the principle of the block and tackle and works with a deflected belt drive. Here, a Synchrodrive timing belt demonstrates several advantages over the rope technology that is often used: minimal wear and tear, less maintenance, shorter positioning times and longer change intervals. The belt technology does not require any lubrication and has already proven beneficial in series production – under large loads as well as in the low-temperature range at temperatures as low as 30 degrees below zero. Continental makes the compounds needed to produce the corresponding belts in-house.
Continental is also using the technology in its own high-bay warehouses. At its Otrokovice plant in the Czech Republic, 16,000 tires pass through the high-bay warehouse every day. As soon as a certain quantity of a tire model has been gathered together, the pallet is automatically removed from storage. To this end, automated storage and retrieval systems with belt drives zoom along the racks at speeds as high as 4 m/sec and reach lifting speeds of up to 1 m/sec.
The Synchrodrive timing belt can be used for lift drives in automated storage and retrieval systems as well as for transfer trolleys. The latest generation of the timing belt, the Synchrodrive HTD 20M, is notable for the distance of 20 millimeters between its teeth as opposed to the previous gap of 14 millimeters. This makes it capable of handling even higher pallet weights, greater acceleration, lifting heights of more than 40 meters and lifting weights of up to five metric tons.
Precise positioning thanks to flat belts
The Polyflat from Continental has long been established as a suspension element for lifts, but it is also suitable for applications in intralogistics. In scissor lift tables, the flat belt drives the spreading units used to move the tables. In addition, it can be deployed in overhead conveyors, which are used to transport vehicles from body manufacturing right through to final assembly in car production. In both applications, the Polyflat ensures a high degree of precision when it comes to positioning. What's more, it can also replace hoisting chains in ground conveyors such as forklift trucks.
With the Polyflat, steel cords consisting of 49 individual wires are encased in a polyurethane sleeve. This results in a high level of tensile strength and strength at rupture. The sleeve is abrasion-resistant and demonstrates outstanding traction properties, with forces transferred reliably even under maximum load. The belt has an extremely long service life and lasts for up to three times as long as comparable steel cables. Another advantage is that the Polyflat is maintenance-free and does not have to be lubricated, which minimizes idle time and maintenance costs.
Belts optimize drives for roller conveyors
Whether for sorting, distribution or picking, roller conveyors are indispensable in intralogistics. Continental has developed belt solutions that are tailored to the respective application and the weight of the goods to be transported. The Multirib Elast poly-V belt, for example, is suitable for roller conveyors in logistics facilities, where it can convey light goods such as postal parcels. Meanwhile, the Synchroforce and Synchrochain heavy-duty timing belts are ideal for roller conveyors that are designed to transport heavier goods such as engine blocks.
Service tools support technicians
Continental supports customers throughout the entire product life cycle, from consultation to design and right through to checking the service life of installed drive belts in our in-house laboratories. Service tools help customers to design and install the belts correctly. The Conti Professional calculation software determines which belt is the most suitable for the application. The Tension2Go app is a tool for use on site that checks the pre-tension frequency and pre-tension of industrial belts after installation with the aid of a smartphone. This ensures that the belts work dependably.
At the Hannover Messe, drive experts from Continental will be available to discuss technical matters on every day of the trade show.
Contact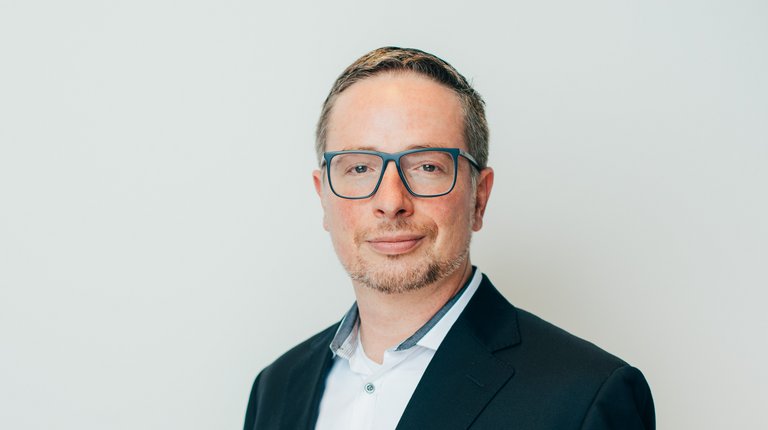 Sébastien Bonset
External Communications Manager