Press Release
November 13, 2015
Continental Successfully Places Eurobond
THE INFORMATION CONTAINED IN THIS ANNOUNCEMENT MUST NOT BE PUBLISHED OR PASSED ON TO OR WITHIN THE UNITED STATES OF AMERICA, AUSTRALIA, CANADA OR JAPAN.
Total volume of €500 million
Term of 3 years and 3 months, fixed interest rate of 0.5 percent
Proceeds to be used for partial refinancing of financial liabilities
Hanover, 13 November 2015. The technology company Continental yesterday successfully placed a Eurobond with a nominal amount of €500 million with investors in Germany and abroad. The bond issued by Continental Rubber of America, Corp. under the Debt Issuance Programme has a term of 3 years and 3 months and an interest rate of 0.5 percent per annum. The issue price is 99.739 percent. The bond is expected to be issued on 19 November, 2015. It shall be listed on the Regulated Market of the Luxembourg Stock Exchange. Bank of America Merrill Lynch, Commerzbank, Deutsche Bank, HSBC, JP Morgan and UniCredit act as joint bookrunners on this transaction.
"By successfully placing the Eurobond, we have once again taken advantage of the currently positive capital market environment to partially refinance financial liabilities," explained Chief Financial Officer Wolfgang Schäfer. This will enable the international automotive supplier, tire manufacturer and industrial partner to gain financial flexibility following the early redemption of the U.S. dollar bond with a volume of U.S. $950 million in mid-September as well as the acquisitions of Veyance Technologies at the end of January and Elektrobit Automotive early in July. In addition, the bond has been placed with a view to the repayment of the tranche falling due in April 2016 from the syndicated loan of Continental AG with a volume of €1.5 billion.
Contact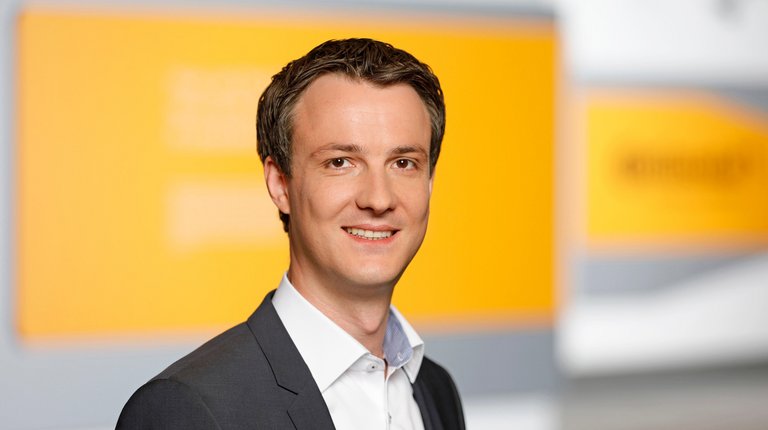 Vincent Charles
Head of Media Relations