Press Release
September 23, 2016
Continuity and Change on Continental's Executive Board
Contracts of Executive Board members Helmut Matschi and Nikolai Setzer both extended by five years
Contract of Executive Board member Dr. Ralf Cramer to expire in mid-August 2017 as planned
Intensive development phase in China successfully completed
Hanover, September 23, 2016. At its meeting today, the Supervisory Board of Continental AG in Hanover extended the directorships of Executive Board members Helmut Matschi (53) and Nikolai Setzer (45) by five years until mid-August 2022. The term of office of Executive Board member Dr. Ralf Cramer (50) will come to an end as planned in mid-August 2017. The directorships of the remaining Executive Board members were not up for extension.
Chairman of the Supervisory Board Professor Wolfgang Reitzle commented: "We are looking forward to continuing along our successful path with Mr. Matschi and Mr. Setzer. On behalf of my colleagues on the Supervisory Board, I wish both of them the very best of luck to overcome the challenges that lie ahead." He added: "Mr. Cramer has both my personal thanks as well as the gratitude of the entire Supervisory Board. His exemplary dedication has enabled him to always contribute to the success and well-being of Continental. This applies both to the expansion of our Chassis & Safety division and especially to his extremely successful development work over the past few years in the growth market in China."
Leading technologies, progressive corporate culture and overproportional growth
"On behalf of the entire Executive Board, I would like to express my appreciation to all three Executive Board members for their successful work. They have all made decisive contributions to adding value to Continental. We are particularly looking forward to continuing our collaboration with Mr. Matschi and Mr. Setzer, with the goal of continuing to develop our organization into the leading technology company in our industries and the most attractive and progressive employer. We wish both of them every success going forward", chairman of the Executive Board Dr. Elmar Degenhart said.
With respect to the passing of the baton in China, he added: "Mr. Cramer and his team have been instrumental over the past three years in significantly strengthening our entire Chinese organization and aligning it to ongoing, fast and profitable growth in terms of its structure and collaboration. Our business there is growing faster than the market average with clear double-figure growth rates. Our sales in China have significantly increased since 2013. The intensive expansion phase has hereby been successfully concluded and we have transitioned into a period of healthy, sustainable growth. We owe Mr. Cramer, his team and our employees in China our most sincere appreciation for their excellent expansion work. On behalf of the entire Executive Board of Continental and personally, I want to thank him and all those involved most sincerely and also express my deepest regret that Mr. Cramer will be leaving the company when his contract expires next year."
Mr. Cramer's successor will be decided upon over the coming months.
Ralf Cramer is a mechanical engineer graduate. He joined Continental AG in 2002 and has been a member of the Executive Board since August 2009. On August 1, 2013, he took over responsibility for the local organization of the company in the growth market in China headquartered in Shanghai. Between December 2007 and July 2013, he headed the Chassis & Safety division headquartered in Frankfurt.
Helmut Matschi is a graduate in communications engineering and has been a member of the Executive Board of Continental AG since August 2009. He joined Siemens in 1986 as a development engineer, became an Executive Board member at Siemens VDO in 2007 and is head of the Interior division headquartered in Regensburg since January 2008.
Nikolai Setzer is an industrial engineer graduate and has worked for Continental since 1997. In March 2009, he assumed the leadership of the Tires division. He has been an Executive Board member of Continental AG since August 2009.
Contact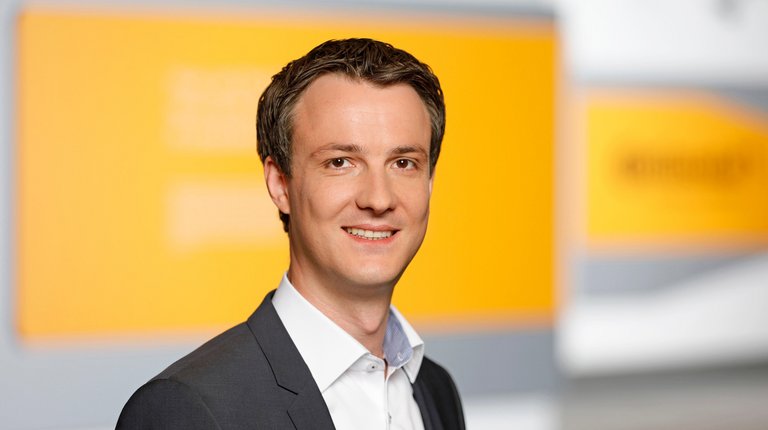 Vincent Charles
Head of Media Relations