Press Release
April 23, 2018
THI and Continental in the Top 5 for Hermes Award 2018
Acknowledgment in the presence of the Federal Chancellor at the Hannover Messe on April 22
Ingolstadt, April 23, 2018 The Technische Hochschule Ingolstadt (THI) and the technology company Continental have made it to the TOP 5 of the internationally renowned Hermes Award for technology with their joint research project for more vehicle safety. It is the only research collaboration between a university and a company that has been nominated for the globally recognized industry prize. At the opening event of the Hannover Messe 2018, the joint project for the new integral security system SAFE was acknowledged in the presence of Chancellor Angela Merkel.
Cooperation: Automotive expertise transferable to industrial concerns
THI and Continental have been researching innovations in vehicle safety together for 13 years. With the SAFE research project, future developers are pursuing the goal of anticipating collisions before they occur, thereby gaining valuable, often crucial (milli)seconds in which safety systems can be activated well before impact. With SAFE, partners Continental and THI will help to reduce the number of road fatalities by around half in the long term, while the – long-term – potential in emerging markets and developing countries is even greater.
At the Continental booth, both development partners demonstrate a solution for use in the industrial environment. The expertise accumulated in the automotive industry can thus also be transferred to applications in the intralogistic context. Using the example of an industrial truck, the technology partners demonstrate how connected sensor technology can help to significantly improve driving and industrial safety in intralogistics. Work accidents in warehouses can therefore be reduced, while also enabling the automation of industrial trucks. It provides the basis for a fully connected, integrated and automated warehouse of the future.
The stand will exhibit an innovative pedestrian dummy with artificial muscles that imitate the movements of a person. In the future, the dummy will be used in the development of vehicle surroundings sensors such as lidar, radar and camera systems as well as for the validation of these sensors. One of the challenges facing vehicle surroundings sensors is the influence of the environment on the signals that need to be evaluated. As an example, the influence of fog is demonstrated on the design. For this purpose, three common types of sensor "monitor" the pedestrian dummy while the visible area is impaired by fog. The changes can be clearly seen when the sensor signals received are visualized.
With more than 6,000 exhibitors from 60 countries and 225,000 visitors from around the world, Hannover Messe is the world's largest industrial trade fair. THI is attending this year's trade fair from April 23 to 27 and will be present at two different stands: at the joint Bayern Innovativ stand in Hall 2 Research & Technology (Stand A52) and at the stand of technology company Continental in Hall 5 (Stand E18).
Contact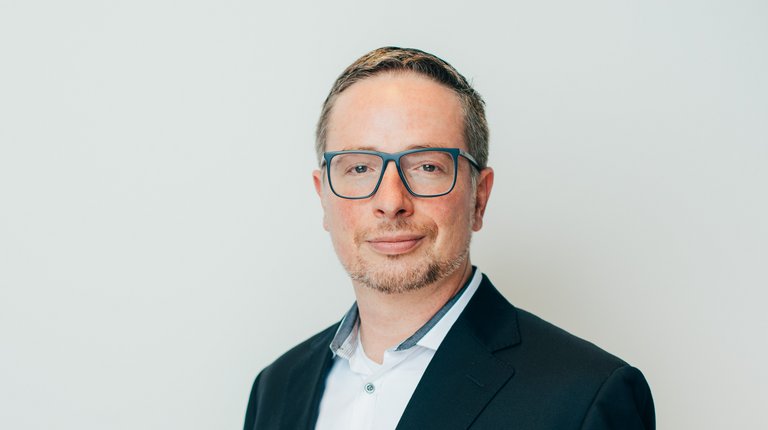 Sébastien Bonset
External Communications Manager