Press Release
June 19, 2017
Optimized Energy Efficiency: Continental Presents Innovations for the Fast-Growing Electric Mobility Market
48V mild hybrid technology already in production for gasoline and diesel vehicles; volume production of integrated high-voltage powertrain to start in 2019
Continental's world-first AllCharge system allows EVs to use any charging technology
New inductive charging system adds comfort and convenience
Optimized wheel system: PremiumContact 6 tires plus innovative New Wheel Concept
Variable engine mounts for stable cornering
Efficient hose lines for range enhancement of EV batteries
Hanover, June 2017. With the IAA Frankfurt Motor Show coming round again, in the course of 2017 Continental will be showcasing examples of new production applications in the field of electrification and taking a look ahead to what the near future holds in this respect. Continental is one of the world's leading electrification pioneers both in terms of production applications that are already up and running and of the breadth of its portfolio of solutions. These range from 48V mild hybrid applications to high-voltage powertrains for electric and hybrid vehicles. Continental's components have reached a high level of production maturity and are used among other things in high-performance high-voltage powertrain modules. With their compact dimensions and low weight, these modules set new benchmarks in terms of power density. Elsewhere, some of the technologies on show at the Continental Tech Show and at the IAA – for example in the field of EV charging technology – are world-first solutions. "The future of mobility is electric," says José Avila, Member of the Executive Board of Continental AG and President of the Powertrain Division. "We are embracing this transformation with environmentally friendly, electrified and all-electric drive systems, as well as with ground-breaking new charging solutions. Efficiency and everyday practicality are a major focus of all these solutions."
Continental's engineers are already developing components to meet the requirements that electric mobility will in future present for vehicle systems outside the powertrain itself. "Electric mobility has implications for the entire vehicle – and the powertrain is at the heart of electrification," says Dr. Elmar Degenhart, chairman of Continental's Executive Board. "But electric mobility also requires appropriate solutions in many other areas, such as engine mounts, brakes, wheels and tires. Continental's extensive cross-divisional expertise in these areas gives it a holistic understanding of electric mobility."
48-volt Eco Drive shows the potential of hybridization
48V technology facilitates smart hybrid operating strategies that can be implemented in both gasoline- and diesel-engined cars. Continental's 48V technology achieves documented fuel savings of approximately 21 percent in real world urban driving. One of the most recent production breakthroughs for electrification came with the launch of 48V diesel hybrid versions of the Scénic and Grand Scénic models from French manufacturer Renault. These models already boast a highly efficient engine and this is now being taken a stage further through their electric drive system from Continental.
Continental will also be presenting a new demonstrator vehicle, the Super Clean Hybrid Diesel, which shows how 48V hybridization and innovative catalytic converter solutions can be used to combine increased efficiency with simultaneous reductions of up to 60 percent in real-world NOx emissions. The initial in-vehicle tests at the Continental Tech Show will also feature direct emissions monitoring using the Portable Emission Measurement System (PEMS) to enable fuel consumption to be checked on site.
Innovative high-voltage drive systems
On the all-electric front, innovative solutions from Continental include the highly integrated electric powertrain module, which was specially developed for electrification of the high-volume mid-sized segment of the Chinese car market. With its compact dimensions (with electric motor, gearbox and power electronics combined in a single unit) this high-voltage drive system for all-electric vehicles or full hybrids is not only lighter but also more powerful than comparable concepts. This also means that it delivers a high level of driving pleasure – a significant factor for the acceptance of electric mobility – to complement its favorable cost. This innovative drive system boasts a high power-to-weight ratio thanks to an output of up to 150 kW and electric torque of up to 400 Nm, with a mass of just 75 kg.
Bearing in mind how important charging technology is for EV users in terms of stress-free everyday operation, Continental is now presenting innovations for this aspect of electric mobility too. The all-new AllCharge system, which is easy for automakers to integrate, turns the vehicle's electric powertrain into a universal 'charging system'. Drivers can then charge their vehicle at any type of cable-based charging station, and can always use the station's maximum output rate. At urban AC charging stations in particular, this can cut the required charging time by a factor of 12. In addition, the bidirectional AllCharge system's feedback capability will open up whole new applications for the electricity stored in the vehicle battery. For example this energy can then be used as a mobile power supply for electrical/electronic devices, such as a laptop, an electric drill or a refrigerator.
Using a new prototype, for the first time Continental will also be showcasing the wireless (inductive) charging of electric vehicles. With the Continental system, EVs can be comfortably and conveniently charged at rates of up to 11 kW. The system also guides the driver to the ideal charging position with great precision. Thus, inductive charging involves not only the electronics tasked with the charging and safety of the vehicle, but also the provision of additional information for the driver.
Innovative solutions meet the special requirements of vehicle electrification
Electrification brings both benefits and also new challenges. For example, although long engine shutdown phases in a hybrid vehicle save fuel, they also cause the engine to cool down. A key role in the overall energy management strategy thus falls to the electrically heated catalyst (EMICAT) from Continental, which ensures that NOx reduction nevertheless operates at full efficiency the moment the engine is switched back on.

Electric vehicles have special requirements in terms of their brake systems too. Intensive use of braking energy recuperation (whereby braking energy is used to generate electricity) results in much less frequent use of the wheel brakes. With this in mind, Continental is showcasing a new weight-reduced wheel and brake design in the form of the New Wheel Concept. A corrosion-free aluminum brake disc and specially adapted brake components prevent any risk of impaired brake performance due to corrosion. Ideally, the New Wheel Concept can be combined with Continental's PremiumContact 6 tires, whose reduced friction improves overall vehicle efficiency, while also reducing tire/road noise. This makes an already inherently quiet electric vehicle even quieter.

Another area where hybrid vehicles present special challenges compared with conventional combustion-engined vehicles is engine mounting systems. These must be elastic enough to isolate vibration when the engine is restarted after a shutdown phase, but at high speeds they must also be rigid enough to stabilize the vehicle when cornering. Here Continental combines the best of both worlds with a variable engine mounting system. In addition, Continental's hose development engineers have created efficient hoses and lines for electric vehicles that increase the range and service life of the batteries. Almost four meters long, the battery coolant lines are installed in the underfloor paneling of electric and hybrid vehicles. They ensure that the batteries do not overheat and that they reach their maximum service life, as well as helping to provide the necessary heating for the vehicle occupants.
Contact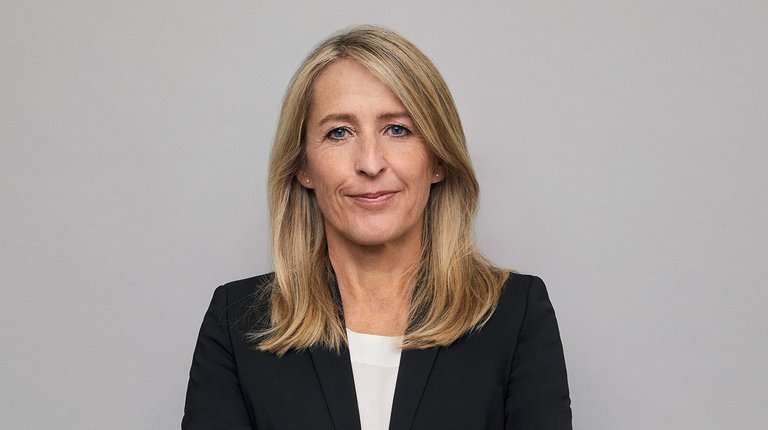 Simone Geldhäuser
Head of Media Relations & Press Spokesperson Innovation & Technology